There are several parallels between Ollie Pattison's early career and Graham Obree's bike. The Scottish cycling legend, that lacking funds and connections, built his own bicycle to carry himself to world record glory. A Heath Robinson device that he lovingly christened as "Old Faithful."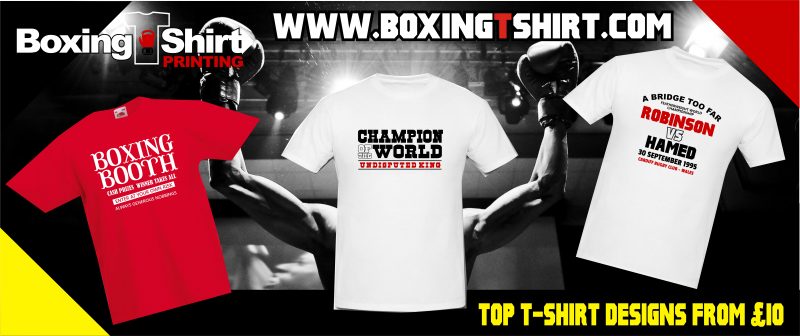 Having newly turned pro, Pattison found himself with a similar dilemma. A successful amateur, winning 59 of 70 fights, he lacked any connections at the professional end of the sport and most critically anywhere to train. When we caught up this week Pattison explained to me how with the help of his Dad he solved this critical problem. 
"My Dad and me didn't really have any links in the pro game. My old gym in Finchley was an amateur boxing gym and so we couldn't train there. Its sounds funny but my Dad had a bit of space in his garden and at the time I was working for a building a firm. They used to have a lot of old building materials hanging around. So, we got them together and built our own small gym. For my first four pro fights I trained there in the garden. I had nowhere else to go." 
It is tempting to think of this back garden construct as Pattison's "Old Faithful" or at the very least a mini proto-type of the Kronk Gym, located somewhere in Hertfordshire. But, Pattison confesses it did have its disadvantages and that he is delighted to have moved into a new gym in Barnet, only last week. 
"I spent the last three years there building up my name and at the same time doing PT on the side. Having to travel up and down the country for sparring was hard. Every time, it was like going into the lion's den. 
"But, with moving into the new gym we have got our own ring now, with proper facilities. This will be the making of me now as a pro, because I can really focus on my training. I am settled and don't have to travel everywhere for sparring. We can get people to come down to us." 
Pattison, is a polite, engaging and modest interviewee. However, behind his calm and pleasant exterior is an obvious commitment to driving his own success in the squared ring. The 28-year old, was twice an ABA finalist and has amassed a perfect record of eight wins, since joining the paid ranks, nearly three years ago. He concedes that turning pro did cause him some initial trepidation. 
"I always wanted to become a pro. Even from a young age it was my ambition. But you hear a lot of bad things about it when you are coming up through the amateurs. Like, how hard it is and the system that you have to go through, unless you are an Olympic gold medallist or something. All the ticket selling put me off a little bit. But when I was 24 I decided to go for it. I had the motivation and hunger at that point. It was something that I really wanted to do."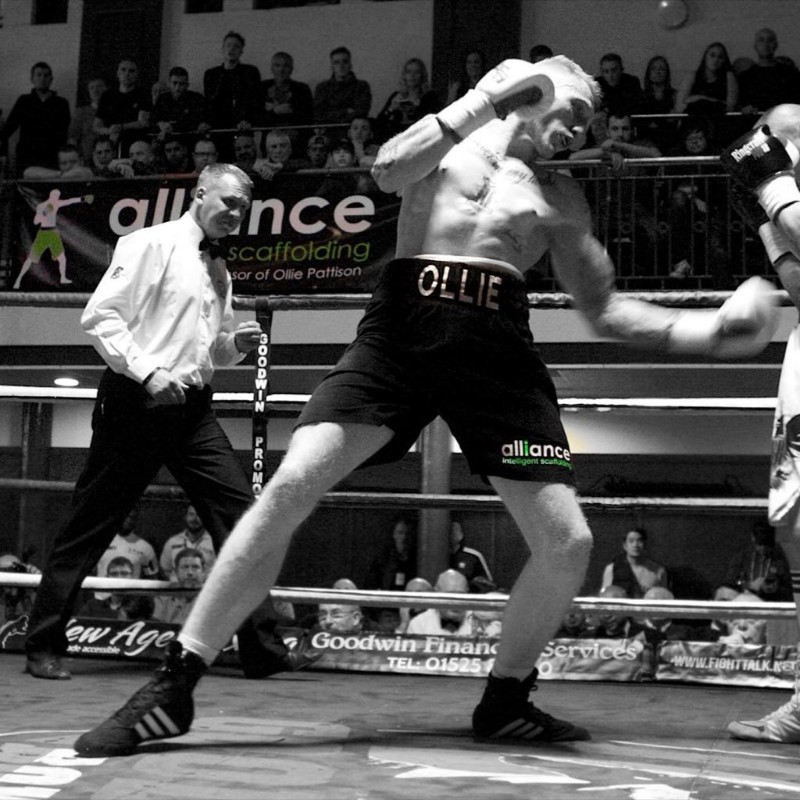 I ask Pattison, who is trained by his Dad, how lacking in connections he was able to progress his ambitions by ultimately teaming up with Goodwin Promotions. 
"I looked around at who was out there and had discussions with lots of people about promoters and who they recommended and stuff. At that time a couple of guys from Finchley had been turning over and gone with Steve (Goodwin). I spoke to a couple of them and they said Steve comes across as a really good guy, who actively cares about the boxing.  
"I met up with Steve, his son Josh and Kevin Campion (Goodwin's Head of Boxing Operations), with my Dad. We got a really good vibe from them. I quickly decided that those were the guys I wanted to go with." 
With Goodwin's rapidly rising stable of young prospects, and with his commitment to bringing the big fight atmosphere to York Hall, it is hard to disagree with this viewpoint.  
Pattison has fought seven of his eight contests to date within the fabled and atmospheric old walls of the aforementioned York Hall. A venue whose history he fully embraces and one he enjoys the claustrophobic feel of "It's now becoming more like home, really. It's steeped in history. I like the atmosphere and the crowd being right up close." Although, he readily admits that his 2016 opportunity to fight at the O2 on a David Haye undercard, was the kind of experience that he would love to repeat. 
 On 19th May Ollie Pattison will be back in Bethnal Green for his ninth pro contest on Goodwin's "The Showdown" promotion. Not only will it be his first eight-rounder but also an inaugural outing at super-middleweight. A division where he sees his immediate future lying and where his imposing 6"3 height creates its own natural advantages. His upcoming opponent Harry Matthews has a wealth of experience from over 44 fights; outside of a failed challenge for the English middleweight title against future British champion Nick Blackwell, he has gone the distance with the likes of: Chris Eubank jr, Liam Cameron and Tommy Langford. 
With the Yorkshireman measuring only 5"9 Pattison is quick to point out the obvious disparity and confirm his high-level strategy for fight-night. Although, he considers the Yorkshireman to be his toughest opponent to date. 
"He's a tough lad. You look at his record and stuff. He's probably going to be the hardest test so far. But, I am going to use my height attributes. I plan to go out, box and move and hopefully go for the stoppage."  
All of the 28-year olds victories thus far have come via the long route, but he is un-phased by the absence of an inside the distance win on his record. A cursory statistic that he feels will be quickly obliterated as he transitions into the super-middleweight mix. 
"It doesn't bother me too much. I know I can land that shot. But, at the moment I have literally out boxed everyone I have been in with. I feel like I have been comfortable. In the four rounders it is sometimes hard to stop somebody. " 
"Coming down to super-middleweight, and boxing over eight rounds, will help. A lot of my fights have fallen sort of into the cruiserweight zone. I haven't filled out to be a cruiserweight. I am a good light heavy but think I am an even better super middleweight." 
The Hertfordshire man is relishing next weekend's encounter and the opportunity to get back into the ring after a six month lay-off. He was due to fight in March but was forced into a late cancellation due to an injury picked up in training. There can be zero doubts about his fitness or his physical ability to extend himself through the two additional sessions.  
He has recently kept himself busy by acting as a sparring partner for James DeGale as part of his training camp, ahead of his successful world title rematch with Caleb Truax. A superb learning experience that he describes as "fantastic" and one where his role was to help test De Gale's fitness over the championship distance.   
"I did 36 rounds with him sparring. As part of that I did 12 rounds with only 30 seconds rest in-between. He said a lot of the time he's been having to get boys to jump in and out. But, I was able to go 12 rounds quite comfortably. My fitness is definitely there." 
Ollie Pattison has the technique, physical attributes and mature common-sense outlook to make solid strides in 2018. He is keen to be as active as possible in the ring over the next 12 months and to extend his unbeaten record. He is focused on positioning himself for a Southern Area or English title opportunity before a step up to British or European level within the next 24-30 months.  
With his confident yet understated and likeable persona he is already growing a solid fan base. He looks a very sound bet for future success.
BBTV VIDEOS