Like most people that are thoroughly immersed in this boxing scribing business, I felt a compulsive obligation last week to sit through bantamweight Prince Patel's latest interview. As much as I tried though I couldn't see the ordeal through. The arrogance, boasting and bombast ensuring that my mind struck a metaphoric wall about eight minutes in. A curious failure on the part of our lovable protagonist as his attempt at fast-talking hyperbole and glamour strewn confidence actually struck the opposite chord. I exited out of boredom, weathered by the dull banality of the aimless trash talk and misdirected self-promotion.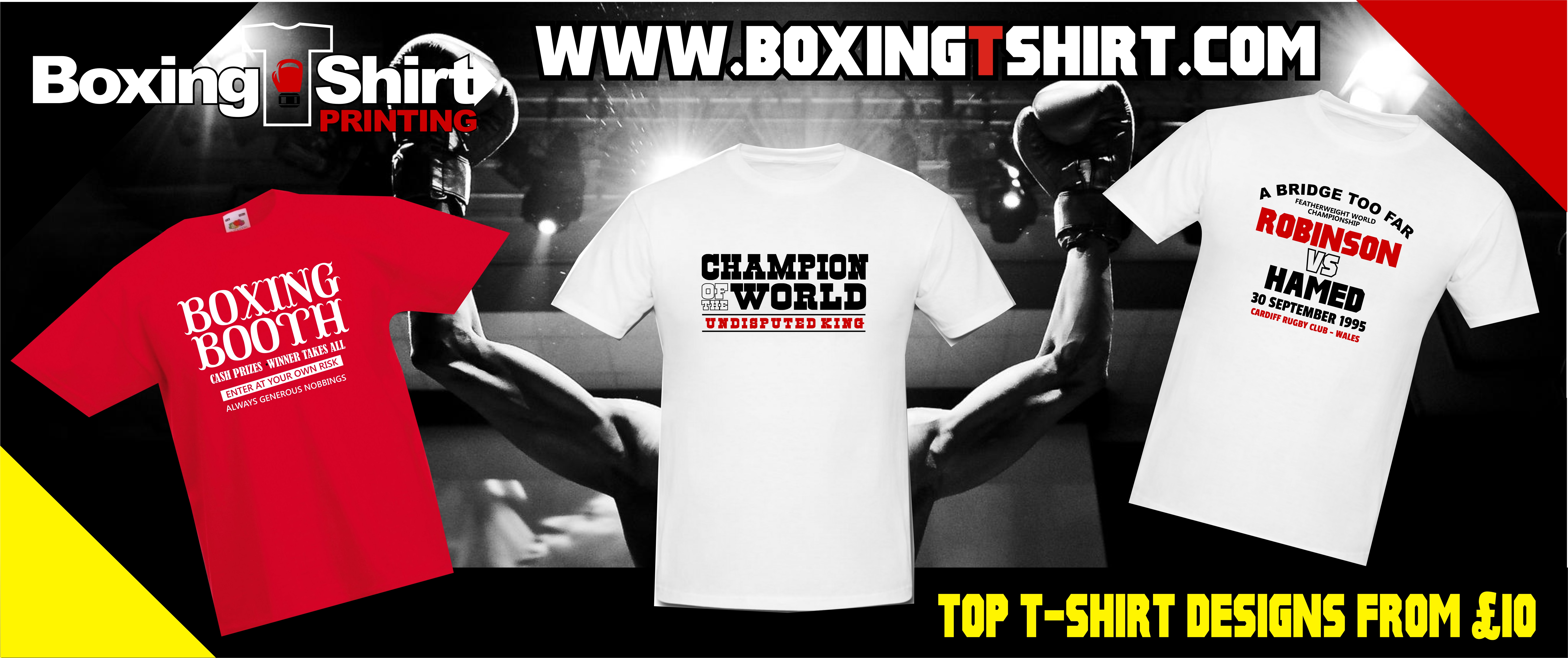 It did though leave me with a deep requirement to cleanse myself. Something that was achieved by perusing online stories of old scrappers like Digger Stanley and Manchester's Johnny King. Silent men from a black and white world that looked you square in the eye and brought everything to the centre of the ring. For a modern equivalent I phoned up Chingford's Liam Dillon who is the antithesis of Patel's noisy self-made caricature.
Dillon has been a professional now for 12 months and in that time has fought a somewhat old school five times. That all these contests have been at the antique York Hall lends a further sheen of vintage to the super featherweight prospect. The 22 year old has made great strides in his first year in the professional ranks. He tells me.
"It's gone brilliantly. I have finished the first year 5-0. It couldn't have gone any better. I was very nervous for my debut and made a really slow start in the 1st round of that one. But, I won that fight and I've boxed a lot of tough boys. A lot of tough journeyman. They have all been really good fights."
The most recent of which was against the legendary Kristian Laight, who has crowded nearly 300 fights into his statistically unsuccessful 15 year career. The man known as "Mr. Reliable" is the ultimate journeyman famed for his toughness and resilience. Dillon allows himself a small laugh as he recollects their encounter.
"I knew going into the fight that I probably wouldn't knock him out. But, I kept the pressure up all the way. He actually told me that I rocked him in the last round. That felt like quite a compliment coming from someone like him."
The 22 year old is set for his sixth outing on Saturday at his customary East London venue in what will mark his second appearance of 2018. His opponent is Hereford's tough and durable Dean Evans. At 37 years old and with 30 contests behind him the man known as "Deano" has a wealth of ring experience and know-how. This includes a six rounds points defeat to Ronnie Clark just three weeks before the Scotsman's shock victory over the highly rated Zelfa Barrett.
Dillon is cautious but not fazed by this increased level of opposition in what will mark his first outing over six rounds.
"He's very strong and experienced. I don't really look at records. Like Kristian Laight he is a good fighter despite having plenty of losses. They get in there and do the job. Evans has got a few wins and a few stoppages. He looks like someone that just loves a tear-up, to be honest. He comes in and fights in short bursts. I think he shows up to give a good fight"
"He has boxed a lot of tough boys. I looked at Boxrec. He has boxed lots of boys that are 10-0 or 6-0 and had close decisions against them. He fought someone last year 4-0 and knocked them out. So, I know I need to be on my A-game."
The A-game is something that Dillon has readily developed inside his first full year as a pro. From that nervous beginning against Andy Harris, last April, Dillon has propelled himself forward and has rectified many of the rough edges that he recollects from his debut. He credits the improvement to not only his own hard work but more specifically to his trainer Steve Kipps and his boxing family down at Chingford's Sparta Gym.
"I've improved so much since my debut. Under Team Sparta and the guidance of Steve and Bob Kipps. I have seen a massive improvement in myself and a lot of people have noticed it as well."
I ask him what specific areas he feels he has improved.
"A lot on my defence. Because I never really had any head movement. A lot of people have told me that I can move my head well, that I'm fast and can slip shots and roll them. But I always relied on coming forward and walking down opponents. That's probably the reason why I wasn't a successful amateur. I'd walk onto jabs and stuff. I have always relied on my own toughness to get me through fights.
"It has helped sparring a lot of top amateurs as well. Top England and GB boys down at Hoddesdon ABC. I have been getting some great sparring there which has definitely helped."
An improved strategy and technique that the 22 year old has seen pay solid dividends in his most recent contests.
"Now I have learnt to cut the ring off and close the gaps. In my last few fights I am not getting hit as much. Last time out I don't think I got hit at all. I really have improved so much in the time since my first fight. I get called a pressure fighter a lot and sometimes a bit of a brawler. But, I am trying to get out of that. Brawling is a last resort, really."
Dillon, who boxes under the management guardianship of Steve Goodwin and his enviable stable of emerging prospects, is looking forward to a step up to six rounds. I initially ask him if he has any concerns but he brushes my question away with confidence. "No" he says emphatically.
"I'm always doing between eight and ten rounds in the gym. Sometimes even 12 rounds of sparring. Longer fights would actually do me better. After all of my four rounders I have had energy left in the tank. So I am confident that six rounds will really suit me well."
With his characteristic modesty Dillon rejects my request for a pre-fight prediction. He simply states that "I prefer not to say" and follows up with "I wouldn't like to say that I am going to knock them out and all that. I will let my boxing do the talking and if it comes, it comes. I will win, though."
A recurring theme of our conversation is Dillon's requirement for continuous improvement. He is desperate to get into the ring as often as possible, and like his pressure fighter style, to keep moving forward. He is not interested in building up a paper record but only in meaningful contests that will stretch and challenge him. He provides me with an entertaining yet determined insight into the kind of short term progression that he does not want.
"I have boxed a lot of tough journeyman but I don't want a record of like ten of them. I see a lot of people that are 8-0 with something like eight knockouts. But they have all been against some guy that will just go over from the first punch."
"I have said to my coach 'I will fight anybody'. But if I am having to sell tickets and they are getting paid by the round, then I want them to go the distance. Say, I land a jab to the body and he goes over; then I'm picking him up and telling him 'you've got to finish it!"
Dillon has fights lined up for September and December but would also like a couple early next year to push him into double figures. He already has his eye on potential opponents, but at this time prefers not to name them directly. He is clear that if the right opportunity comes along he would not turn it down, regardless of the opponent. However, he favours an old school progression up the rankings.
"I like the idea of fighting for the Southern Area title. It seems a good way to start. It's a big opportunity if it comes along. If a British title shot comes along I would take it. I would love the British title to put around my waist. But I prefer to take the proper route of: Southern, English, British, European and World. If I get there! I will take the best fights possible."
"I'm only young. I could get a world title shot in ten years when I've got a lot of experience behind me. You never know how far you can go. You aim to win every fight and if you keep doing that then the bigger opportunities and titles will come."
That last statement essentially captures the mind-set and personality of Liam Dillon. He is the opposite of flashy and eschews the big talk that so often finds it home in boxing. Yet, beneath that thin layer of reserve resides a cast iron will and an unremitting determination to succeed and glean as much as possible from his career in boxing. As he says "You never know how far you can go."
*Liam wishes to thank all of his sponsors for their continued support:
Scafforce Scaffolding
Peter Hornsby Flooring
AGM Fencing & Supplies
F.A. Lane & Son Construction
Team Sparta
Follow Liam on Twitter: @Dillon_Boxing
BBTV VIDEOS