Craig Derbyshire (5-25-3) has spent his entire career in the other corner. The one where the spotlight doesn't shine. Cast anonymously as a perpetual opponent for the latest wave of newly identified and solidly backed prospects. A life on the road, fighting in somebody else's town, watched by somebody else's supporters. Boxing's very own lonely street.
A place, where even on the good nights, you rarely get what you deserve. Where narrow wins turn despairingly into draws and hard-battled draws into single point losses; via the invisible ink of the referee and judges' cards. A situation that the man known as "Dynamite" is philosophical about.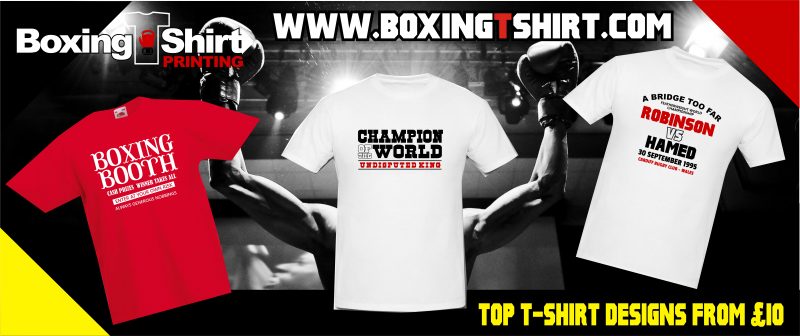 "It's a bit disheartening sometimes when you don't get the decisions, but you know you deserved it. I understand that they have got to look after the prospects and the tickets sellers and all that. If it's close I know they will give it to them. But if I have clearly won and they don't even give me a draw. Well it is disheartening."
But, in June last year the opportunity for his career to chart a different course, surprisingly presented itself. Selected to fight unbeaten Anthony Smith for the super flyweight Central Area title, he did what he wasn't supposed to do, and won. In a rip-roaring contest where he knocked down his opponent three times (twice in the last) he picked up the verdict by only a single point. The narrow victory, itself a subconscious indicator of the additional levels of persuasion that Derbyshire and his ilk sometimes require, in order to receive what they would term as "satisfactory outcomes." Derbyshire describes it with admirable restraint.
"How can you knock someone down three times and only win by one point? Going into the sixth or seventh he was probably winning by one or at a maximum two rounds. But, by the time I had knocked him down three times it is hard to believe how I could only win by a point. With the 10-8 rounds I should have won by two or three points.
"But, that's just part of being on the road. That is what being on the road is all about really."
I caught up with Craig Derbyshire earlier this week as he prepares for a first defence of his regional strap. I don't think he is used to the phone ringing to discuss his pre-fight prospects. Perhaps, a consequence of his traditional role of acting as the quiet and reliable canvass for the more gilded to paint their bruising artwork on. The relatively sparse media attention surrounding the fight is all focused on his unbeaten opponent; Sheffield's Tommy Frank. A routine to which he is not unaccustomed or sufficiently irked by. Where his genial demeanour does rise to irritation is in respect of media comments that he is the "underdog" or that he will provide "an easy nights work"  for Frank.
On this, he not surprisingly, vehemently disagrees. He points to the fact that his Sheffield opponent is a novice of only six fights and has never fought beyond four rounds. He backs his experience over the ten round distance, and considers that Frank's team has woefully underestimated him, much in the same way that Smith's did last summer.
 "They definitely thought they were going to win it. But what they didn't realise is that when I am on the road… For one, being on the road is against you and two if you look at the people I've fought, most of them have got unbeaten records."
"None of them have been at super flyweight. I can make fly, but all my fights are at bantamweight or higher. Those losses don't really mean a lot."
This is the problem for Derbyshire. He is the victim of an understandable but overly literal reading of his record. One that on the face of it appears exceptionally limited and completely unthreatening. But, that fails to take into account the thinness of available domestic opposition in the lightest weight categories, and the subsequent requirement for him to earn paydays at weights where he is physically disadvantaged. Almost all of his career has been contested beyond what he considers as his natural super flyweight limit, and against a decent roll call of domestic talent. Opposition that includes IBF flyweight title challenger Charlie Edwards, current Commonwealth super bantamweight champion Ashley Lane, and former Commonwealth super flyweight holder Don Broadhurst.
I ask Derbyshire to further place his record into context and he takes the opportunity to reinforce his earlier point.
"20 out of 23 I've only lost be a point. Everyone in boxing knows how boxing works. It's only the outside people that don't understand it."
At just 5"2, stepping up as far as to take on super featherweights, is obviously fraught with pitfalls. It was on once such occasion that I got my first view of Craig Derbyshire last summer, as he took on Plumstead's Christos Ioannou at York Hall. Significantly disadvantaged in height and weight, he resolutely came forward with heart and aggression and routinely outmuscled his much bigger opponent. It was a noble effort and I felt at the time that he deserved a draw, but it was another of those nights, where the verdict went to the other corner by the odd round.
Derbyshire, who is based out of the Doncaster suburb of Bentley, has been training hard ahead of Friday night's action at Ice Sheffield. He provides some insight into his current training regime and the external challenges that he has to mitigate.
"I've trained as hard as I can; what with working. I've tried to get my jobs all done in the morning and then go to the gym every night. I have done as much as I possibly could do in the time I have got. In an ideal world I'd have sponsors and I'd be at home eating right and training all day."
Despite being champion, he will be forced to carry his belt 17 miles down the road to take on the challenger in his home town. The bout provides the chief supporting act to Liam Cameron's defence of his Commonwealth middleweight strap against Brighton's Nicky Jenman.
The business end of the promotion will go out live on Free Sports TV (9PM – 27th April). A channel that is doing some outstanding work in showcasing British domestic fight action. None more so, than Brad Watson's recent capturing of the English super flyweight accolade in a hugely exciting encounter against the more favoured, and then unbeaten Loua Nassa. An unexpected result for a Guernsey based fighter against a well backed local prospect and one that Derbyshire can take great heart from.
In fact, should he triumph on Friday, Derbyshire views a shot at Brad Watson's English title, as his natural next step. He would love it to happen at the Doncaster Dome, where he can at last kick off his walking shoes, and tap into the energy of a hometown crowd.
However, before that, he needs to navigate the clear and present challenge of Tommy Frank. One that many, despite his lack of professional experience, feel will be too strong for him. Derbyshire concedes that the Sheffield-man is "a good, technical fighter" but is confident that his experience and ability to go the distance will prove decisive. I urge him for a full prediction but he is not willing to provide one. All he will say is "I'm not into pulling people down. But, he's going to get a big shock." Appealingly, he is adamant that he only has respect for all his opponents and has no interest in any backchat or trash talk.
There is an admirable straightforwardness to Craig "Dynamite" Derbyshire. He bestows the attributes of the honest professional going quietly and unobtrusively about his work. He is devoid of edge or the excesses of noisy self-promotion. Some would argue, that with his modest record he actually has nothing to shout about. I would disagree. On Friday, we will see by just how much.
BBTV VIDEOS