Well Saturday 9th June is nearly upon us, a host of boxing fans have been waiting for this show and the undoubted talent on view at this promotion.
Much has been written and said about Tyson Fury's return to ring action. Already people are talking about a showdown with Anthony Joshua, many express opinions of the time Tyson has been inactive etc. I may look at things in a different light than most. In my life I have had many dealings with travellers and travelling families and have many friendships with travellers.
I honestly believe Tyson Fury would not make a comeback unless he was 110% sure he could be the undisputed world champion. He was the man who beat the man and he would not throw that legacy away, Tyson Fury believes he can beat them all and should not be taken lightly.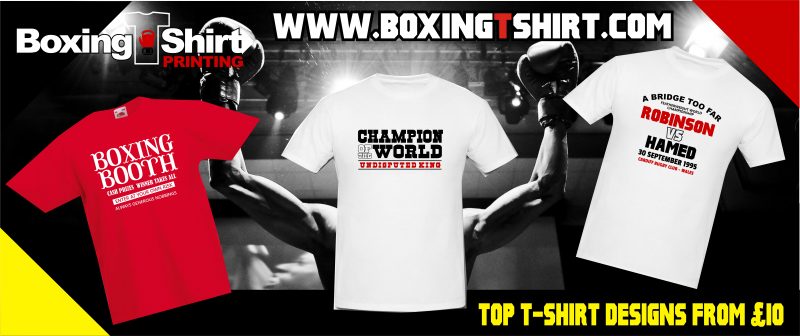 Then we have one of the sports most underrated boxers, Manchester's Terry Flanagan, boxing for the vacant WBO super lightweight belt. If successful Terry will be a two time world title holder. I feel for Terry immensely, this man is one dedicated boxer who deserves more than he's gained out of the sport.
Big money bouts with local Anthony Crolla, Scotsman Ricky Burns and olympian Luke Campbell never materialised and a Linares bout never took place. I honestly believe on his night Terry could have beaten them. In a way he reminded me of Steve Collins, a fighter who always found a way.
One thing's for sure, if successful Terry will have no shortage of potential mega fights in the light welters. Beating Maurice Hooker will not be easy however I feel n that Terry will emerge victorious.
Also on the bill boxing for a title is a man I have known since a nipper, James Metcalf. With his attitude and undisputed talent I expected James to be British Champion by now however a bout with Ted Cheeseman in a final eliminator fell through. James is now thirty and has no time to lose.
Mark Heffron is another boy who has the talent to garner titles and like James Metcalf is one hell of an exciting fighter. When I see James Metcalf box I'm in a time warp as he is the son of my great pal, Shea 'The Shamrock Express' Neary.
In Mark Heffron there is a talented boxer who carries dynamite in his gloves.
Two boys out of the famous Collyhurst gym are also on show, namely super feather Zelfa Barrett and his cousin Lyndon Arthur.
Zelfa lost his unbeaten record last time out and will be out to make a statement. Personally I have always maintained too much emphasis is put on unbeaten records as some boxers learn a hell of alot off a loss and also it can take a lot of pressure off a boxer. I always watch a fighter's body language and a couple of weeks ago I met Zelfa and I don't think his loss has done him much harm.
In Lyndon Arthur we have a fighter from Fightersville. I call him Mean, Moody and Magnificent. He works behind his jab in the first round or so, sees what the other guy's got and then it's down
to business and it's all business. In Lyndon's weight group alot are getting alot of hype, however I believe Lyndon Arthur has all the tools in the box to beat them all.
Also on June 9th in Las Vegas Terence Crafword takes on Australia's Jeff Horn for the WBO welter Diadem. Horn, good pro that he is, will be going in against a man who can make an excellent boxer look ordinary and a boxer that I believe has all the tools not just to make the Hall of Fame but one who can go down in history alongside boxing's all time greats.
Yes 9th June is some night at California's Staples Centre, Leo Santa Cruz defends his WBA feather crown against the talented Abner Mares, this should be a spectacle and Jermal Charlo meets Austin Trout in defence of his WBC super welter title. Trout is not the boxer of the year but will make it no easy night's work for Jermal.
Well I am looking forward to an excellent night of boxing next Saturday and we will catch up again soon.
I will be doing some more Boxing Tales from The Allotment again soon with British Boxers, if there are any topics you would like me to talk about, please leave a message or contact British Boxers.
Until next time good luck, God bless,
Tommy Dix.
LATEST BBTV VIDEOS