The Dual fighting aliases of Dereck Chisora differ so much it verges on looking at two completely different boxers. The cheeky, rambunctious nature of 'Del Boy' has led him to lackadaisical performances and unproductive antics outside the ring. The bad boy image of wearing a union Jack bandana around his face is one thing; but slapping Vitali Klitschko, spitting at his brother, kissing Charles Baker on the lips and pulling a Mike Tyson against Paul Butlin is not going to win you glory. Not to mention all the trouble with David Haye and later Dillian Whyte which nearly banned him from the sport.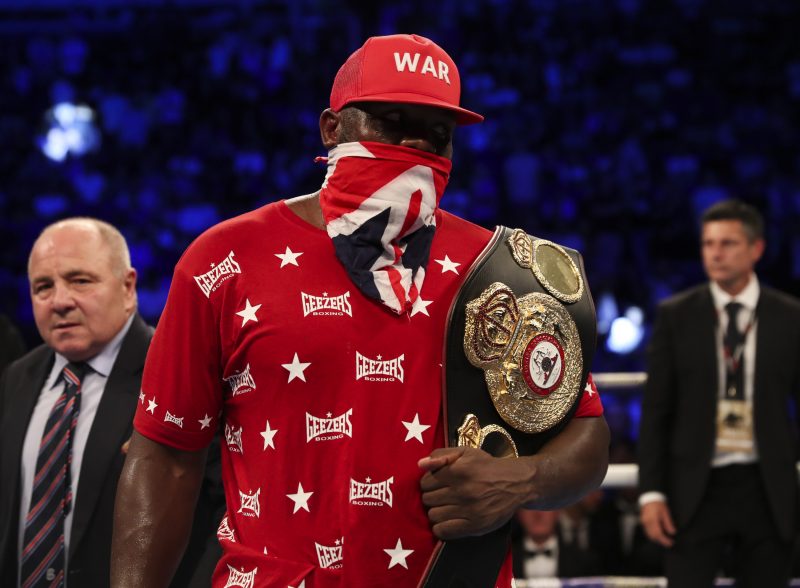 With a huge following right across the boxing scene, it is maddening to many to watch Dereck Chisora throw away opportunities. We have seen him put in very poor performances against Robert Helenius and more recently Agit Kabayel. In these two fights and a handful of others, 'Del Boy' showed up; a one dimensional, unenthusiastic and lazy fighter. Reports before these bouts spoke of poor training and poor diet in the Chisora camp which are corroborated at the weigh in's and confirmed in the fights.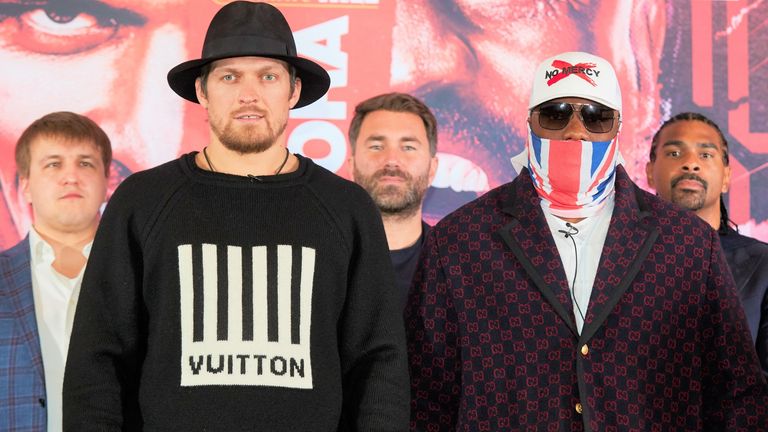 This plodding, riotous gatekeeper is hard to reconcile with the mighty 'War Chisora' that turns up at other times. The 'War Chisora' version of Dereck Chisora pulls out skilful, efficient boxing against credible opponents on big cards. His fascinating career boasts exciting performances against the likes of Tyson Fury, Vitali Klitschko, David Haye, Malik Scott, Edmund Gerber, Dillian Whyte, Carlos Takam, Artur Szpilka and David Price. Not all wins, but all great accounts of what Dereck Chisora CAN do.  
Take the two bouts against legendary Tyson Fury for example. Same opponent and same defeat result; but two very different fights. Chisora was able to slip and duck his way into the hot zone with Tyson Fury in their first bout. Slashing at the body to lower Fury's guard and then looping a left hook to score on the head, Chisora came close a few times to scoring a knockdown against his lofty opponent. 'War Chisora' negated Fury's 8 inch reach advantage with intelligent smothering and bodywork. He looked so good he managed to secure a rematch, despite having lost a unanimous decision. Yet in the rematch, Fury adapted, switched stances, floated and jittered to confuse Chisora. The Londoner looked deflated, unmotivated and unable to adapt before his team pulled the fight between the 10th and 11th round. 
Fast forward from 2014 to 2018 and we see Chisora take Whyte to the absolute limit of his abilities in their electrifying rematch. Although suffering a dramatic knockout loss, many pundits had Chisora up on the cards, not counting the harsh point deductions. Given their first bout was a narrow split decision in favour of Whyte, it's fair to say Chisora fought hard in both fights.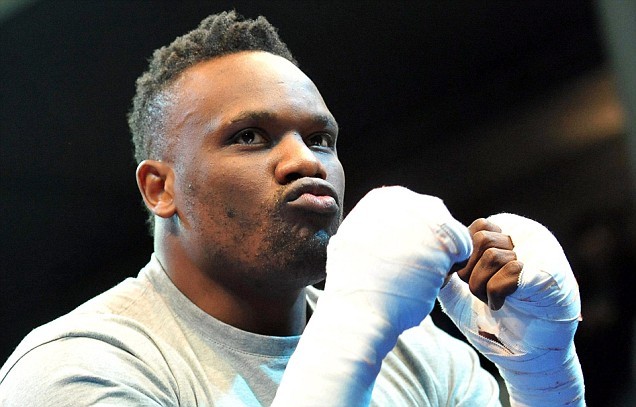 Chisora displayed great defensive movement, tactical energy conservation by playing possum and tricky guard-flanking punches. On both accounts, he had been Dillian Whyte's toughest test, not counting Anthony Joshua. When you consider Whyte is regarded as the 3rd best heavyweight on the planet right now; Chisora, on a good day, is a menace for the division. 
Recently, we have witnessed less erratic behaviour and a more dedicated approach to the sport. The 36 year old has prepared in snowy Russian camps with veteran Alexander Povetkin and has miraculously buried the hatchet and partnered up with old nemesis David Haye. Additionally, he has finally landed a great coach in Dave Coldwell and has begun working with renowned trainer Ruben Tabares.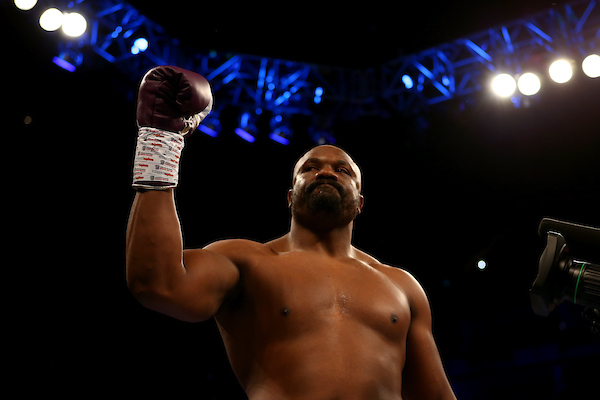 Coldwell, Haye and Tabares have zoned in and improved on Chisoras pre-existing strengths as a heavyweight boxer. We see shrewder in-fighting, craftier head movement and a more efficient Archie Moore style cross guard. Chisora has struggled with stamina in his career but Tabares has made it a priority to improve on energy preservation with more tactical engagements. Notwithstanding a boring but dominate win over an unwilling Senad Gashi, he has had commanding knockout wins against a tough Artur Szpilka and an awkward David Price.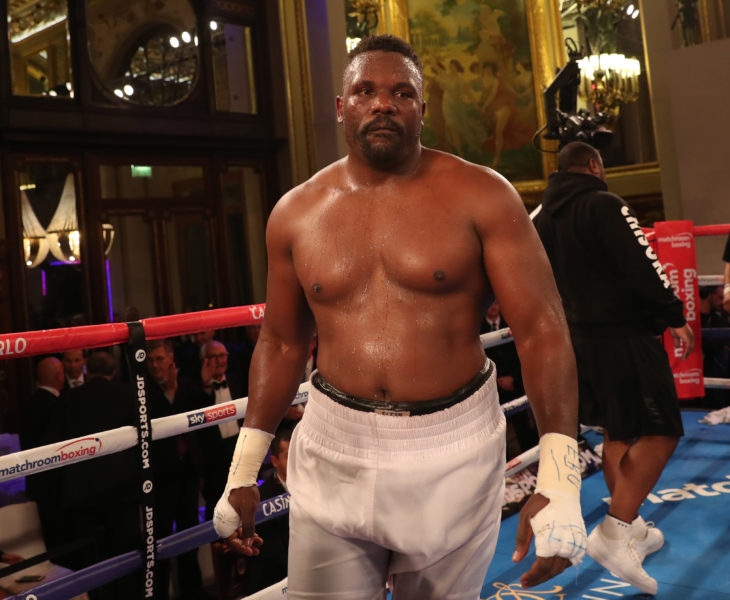 Nonetheless, debuting in 2007 and having been provided with several enormous opportunities, his postponed bout with Oleksandr Usyk may be his last chance to win a title. Usyk, to put it simply, is a beast. Owning an Amateur record of 335-15, winning gold at the 2012 Olympics and becoming undisputed cruiserweight champion with ease underscores the level we are talking about. Inside the ring, Usyk cranks up the pressure slowly but steadily with outrageous technical skill until he wears his opponents down to nought. His muscle memory, stamina and reflexes are extraordinary. All of this, combined with Fast hands and his masterful Ukrainian folk dancing footwork, makes for a force to be reckoned with. In short, 'Del Boy' doesn't stand a chance.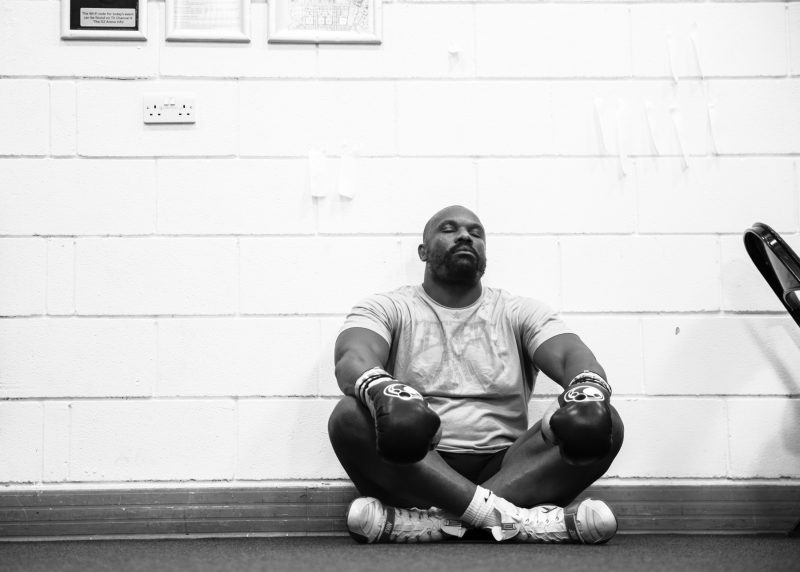 On the other hand 'War Chisora' does. This heavy, bullying and wily figure of the heavyweight division can inflict enough pressure and power to suffocate the Ukrainians movement. Usyk has fought bigger guys than himself before, defeating Joe Joyce in the World Series of Boxing years ago; but hasn't experienced a heavy, in-your-face pressure fighter like Chisora. He certainly hasn't been in with someone as tough or hard hitting.
With 'War Chisora's' new work ethic and team, a win is certainly possible; a win which would propel his career back up to the dizzying heights of contender level boxing. But which version of Dereck Chisora will turn up on the night?