The biggest Heavyweight bout of 2021 did not disappoint, as Anthony Joshua and Oleksandr Usyk took to the ring at Tottenham Hotspur Stadium on Saturday night in front of 66,000 fans. Oleksandr Usyk came out victorious and is now the Unified WBA Super, IBF and WBO Heavyweight Champion of the World.

In a fight which had the boxing world torn as to how the bout would play out, Oleksandr Usyk became the Unified Heavyweight Champion of the World after a scintillating performance where the scorecards were read unanimously in his favour including 117-112, 116-112 and 115-113.

Entering the ring with an astronaut helmet on, Uysk fully confirmed that he is in fact out of this world. An exceptional fighter who now boasts;

* Undefeated record spanning 15 years.
* Undisputed WBSS Cruiserweight World Champion after 15 Professional Fights (WBA, WBC, WBO, IBF, Ring Magazine).
* Only the third man in boxing history to hold World Titles at Cruiserweight and Heavyweight alongside Evander Holyfield and David Haye.
* Unified WBA Super, IBF and WBO Heavyweight World Champion.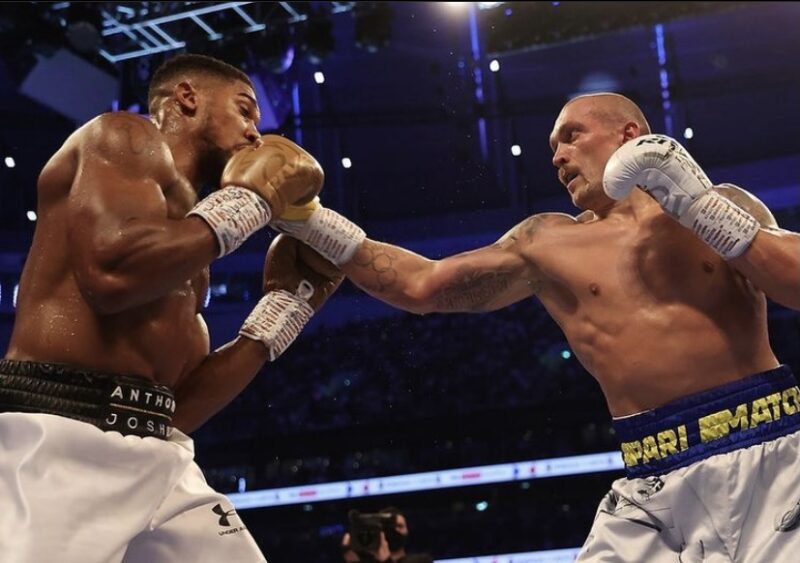 As both men engaged for the first bell, Oleksandr Usyk immediately set the tone as to how the fight would play out in Round 1. His footwork and movement was mesmerising so early on, setting up angles and finding pockets of space to land his jabs and his left hooks, weaving in and out of any danger seemingly with ease and never looking as though he would be found as a sitting duck waiting for Anthony Joshua's big right hand. Taking the fight to Anthony Joshua, Oleksandr Usyk held the centre of the ring and never once shirked a battle. Round 3 was where the first real breakthrough for Usyk was seen.

The third round saw Oleksandr Usyk land a sweet left hook which momentarily stunned Anthony Joshua and sent gasps around Tottenham Hotspur Stadium. Credit where it's due, Anthony Joshua rode the storm and saw the round out, but the question was answered as to whether Oleksandr Usyk carries the power at Heavyweight; yes, he does.

Rounds 4-6 saw Anthony Joshua finding success where he let his right hand fly, but only temporarily. He did enough in those rounds to win them, but it was a slog. Trying to match Usyks footwork and movement will deteriorate any fighters stamina and will ensure that Usyk will fire right back when he feels the time is right. Oleksandr Usyk is such a clever and experienced fighter that he can afford to lose rounds, knowing he will have the energy to capitalise in the later rounds and make you pay. Heading into the 7th round, there was an argument that the fight was close. However, the second half of the fight belonged to Oleksandr Usyk.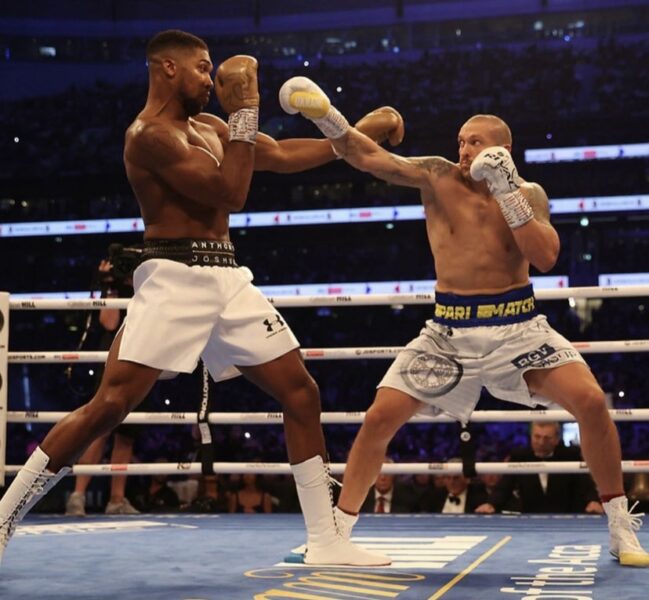 Rounds 7-8 were cagey from Anthony Joshua, with the scorecards from the judges offering a mixture of scorings. The 7th in particular saw Usyk land a strong left hook on Joshua's chin which sent him stumbling backwards. With Joshua continuing to try and match Usyks footwork and movement, the stamina will always be affected. Round 9 onwards were all Usyks and he made Anthony Joshua pay, especially with the swelling around his right eye. In his post fight press conference Joshua confirmed that from Round 9 he couldn't see and struggled as such, thus confirming why Usyk was so easily able to control the final championship rounds.
Anthony Joshua did have snippets of success with the right hand throughout the fight where they were landing, but never seemed to have the confidence to really capitalise on them and press for further success. It always felt as though he never quite did enough to win the rounds, with Oleksandr Usyk finding the angles and space really well and punishing Joshua for not continuing to use his strength and size.

Oleksandr Usyk is now the Unified Heavyweight Champion of the world, with a rematch in Ukraine being touted for early next year. But how does the rematch go? Anthony Joshua can at least take confidence from the fact that he did land a lot of punches, but to steal the rounds he needs to continue to land them and use his sheer size more effectively. He needs to bully Oleksandr Usyk and turn the rematch into an absolute dogfight. It may not be pretty, but to get the victory over someone as classy as skilful as Oleksandr Usyk, it shouldn't have to be. It shouldn't matter what fans think of the rematch as long as you win. If you want to lead the orchestra, you need to turn your back on the audience.

The undercard

Lawrence Okolie retained his WBO Cruiserweight World Title with a routine stoppage victory over Dilan Prašović with a third round knock out. Okolie never once looked in any form of trouble and retained his world title well. After the fight, Shane McGuigan confirmed that the next fight they would like would be a unification, especially Mairis Briedis who holds the IBF and The Ring Magazine World Titles. Breidis is the best Cruiserweight on the planet who gave Oleksandr Usyk his toughest test, so this fight would be incredibly tough for Lawrence Okolie. Credit needs to be given if Okolie takes that fight next.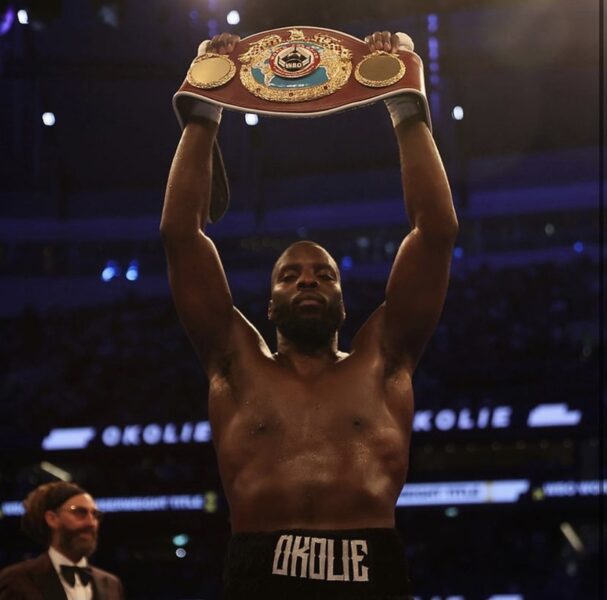 Callum Smith was back to his absolute best in his first fight at Light Heavyweight with a sickening 2nd round knockout of Lenin Castillo. The knockout was shocking to see, and Castillo was stretchered out of the ring. Many ringside officials and fans were massively concerned for Castillos welfare, but it has been confirmed that he was released from hospital after a precautionary check up and was at the hotel on Saturday night. Fantastic news and we wish Castillo well. What a massive statement from Smith who does not look out of place at Light Heavyweight in the slightest. His journey at Light Heavy could make for very interesting viewing.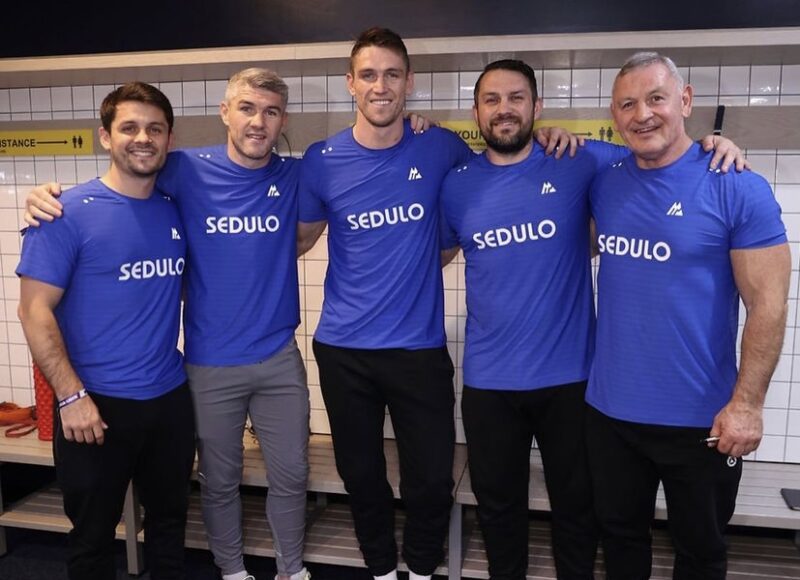 Florian Marku was successful in his Southeastern European Welterweight match up for the IBF International Welterweight Title against Maxim Prodam with a 10 round split decision. Big fights will surely be on the horizon for Marku moving forward in the welterweight division, with names including Josh Kelly, David Avaneseyan and the Destroyer, Conor Benn.

The remaining fights included victories for Campbell Hatton and Christopher Ousley with points victories.

What a spectacle Saturday night was at Tottenham Hotspur Stadium. The atmosphere was electric and big time boxing is well and truly back in the UK. Huge credit to Eddie Hearn, Matchroom Boxing and 258 Management, they put on a very good show indeed. Whenever Anthony Joshua fights, it's a spectacle and the UK stops in its tracks to watch. I for one cannot wait for the rematch whenever it happens and wherever it may be.