Tucked away in the Railway town of Crewe you will find South Cheshire ABC, Established 2013. An old Milk Warehouse which serves the local community with Adult Boxing for Men and Women right through to National Competition, Youth & Junior Boxing, Boxcercise & Keep Fit, South Cheshire ABC offers so much to the local community which now has eight England Boxing trained coaches, overflowing Mini-Boxer, Junior and Adult sections and boxers winning at National Championships.
Upon arrival I meet the head coach, Nathan Clarke, who explains to me that the current session which is running is a link with the local police force who use the facility for their own fitness and boxing work. One of many initiatives that the boxing club runs for so many people across the community, and the two young men who I have come to speak with today are right there in the thick of it helping run the session with their head coach and the other fantastic volunteers whilst doing their own fitness work.
Once the session finishes I'm straight into the gym to meet Jordan Elcock and Henry Rogerson; two of South Cheshire ABC's biggest stars from Crewe who have their own massive ambitions in the sport of boxing after turning professional in April this year. Both Jordan and Henry announce themselves into the Professional Ranks from humble beginnings with their own intriguing stories as to how they got into the sport, their amateur careers and turning professional. It was an incredibly fascinating and enjoyable experience spending time with them in the gym and hearing both of their stories with their head coach Nathan.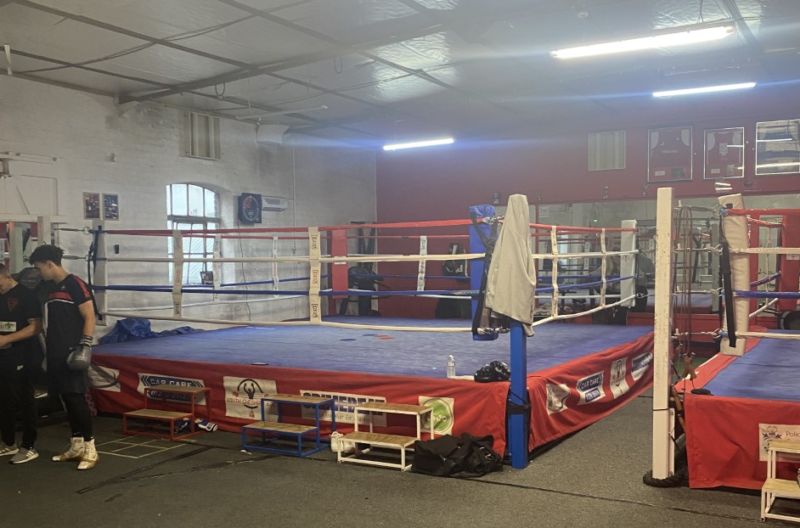 First up is Jordan Elcock, 27. Born and raised in Crewe, Jordan will be campaigning professionally at either Welterweight or Light Middleweight come his first professional fight in December. Jordan first entered a boxing gym around the age of 20 after previously focusing on playing football. The love of the sport of boxing came from a close friend.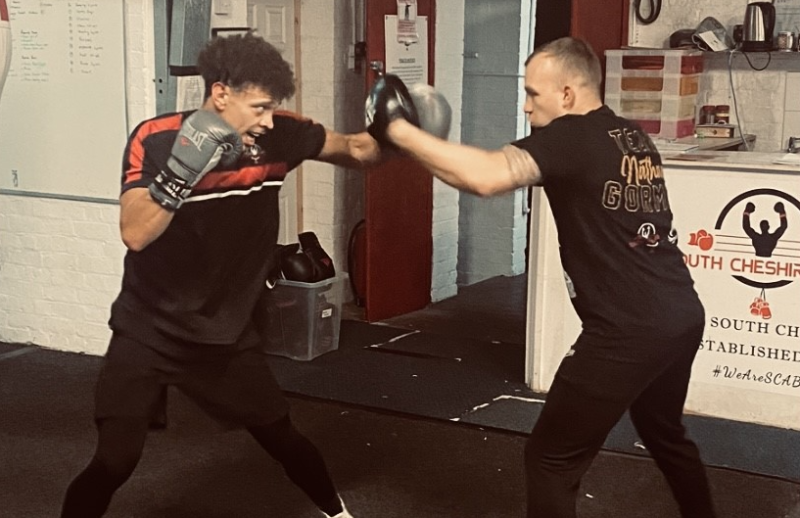 Jordan credits a close friend of his, James Hopley, who took him to a keep fit session with Lee Murray after sustaining an injury, as someone who really pushed him into the sport. 'We turned up and paid £10 for a fitness session in Lee's garden, and it really was intense. I walked out of them fitness sessions so fit, it really spurred me on to get into boxing properly. I really thank James for that'. 
'I then started training properly at a local gym before arriving at South Cheshire ABC where I met Nathan, my head coach. After 4 weeks I had my first amateur fight with Nathan and I never looked back. The turnaround from boxing to keep fit to boxing as an amateur was so quick, but I really enjoyed the process of testing myself and improving every day in the gym'.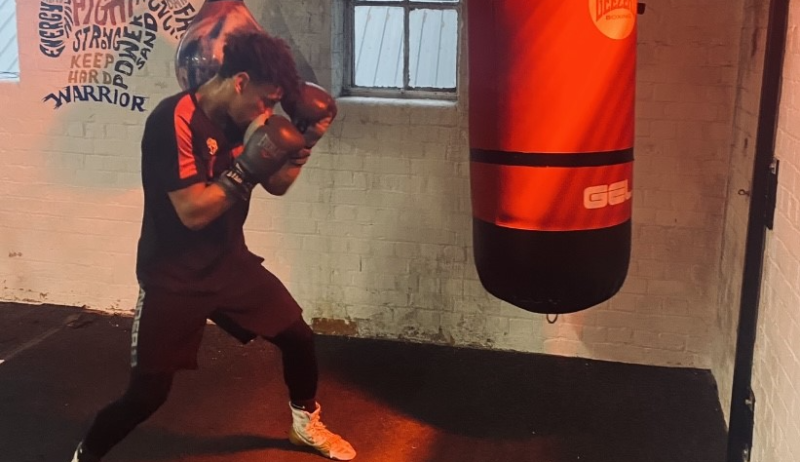 Head Coach Nathan shares Jordan's views about the quick turnaround to becoming an amateur, but always believed it was achievable (as he did with him turning professional). 'When Jordan walked into the gym, I knew he could go into the amateur ranks so the turnaround was very quick. Jordan works incredibly hard and is so focussed, and I know that I need to ensure that I keep him intrigued. So for example, after the first four weeks with me, I dangled the carrot of turning amateur. I saw Jordan turn from hard working and focused up into a completely different level. His mentality switched and he completely evolved to achieve that ambition. This has been the exact same when dangling the carrot of turning professional – even bigger and better levels of hard work, commitment and focus. And this has yet again been the case with his first professional fight on the horizon. Setting goals for Jordan has seen him go from strength to strength'. 
Jordan's amateur career sat at 9 Fights, 8 Victories and only 1 defeat, which he went on to avenge later. He represented South Cheshire ABC in the Merseyside & Cheshire Regional Development Championship in 2019, which he went on to win in the 69-75KG weight class.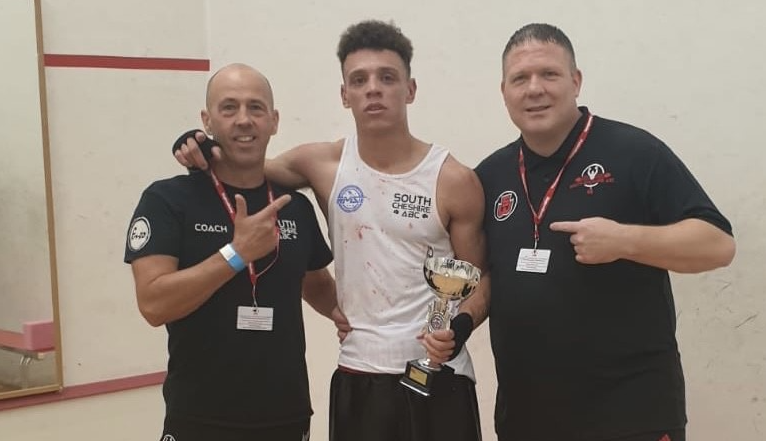 The ambitions for Jordan are set in his mind and are there waiting for him on his journey. 'I want to go down the traditional boxing route; Central Area, English, Commonwealth and British Title. Being able to hold that British Lonsdale Title would be a dream; the most beautiful belt in boxing. Anything beyond that for me would be an incredible bonus. However, I will never forget that my very first ambition in boxing was to become an Amateur, and then the second ambition was to turn professional. With the hard work and sacrifice I have put in working with Nathan and alongside Henry, it has come to fruition. The hard work has paid off, and I will never forget this journey'.
Also turning professional is Henry Rogerson, 19. Also born and raised in Crewe, Henry has his own large ambitions for turning professional where he will be campaigning at Super Featherweight or Lightweight. After starting boxing at the tender age of 10 years old, Henry started out with his head coach Nathan from the very beginning and was one of Nathan's very first boxers (way before South Cheshire ABC, but Wistaston Road in 2012). Only 19, Henry has been honing his skills for 9 years in the sport, and has never looked back. His love of boxing is clear to see and it has been his life for as long as he can remember.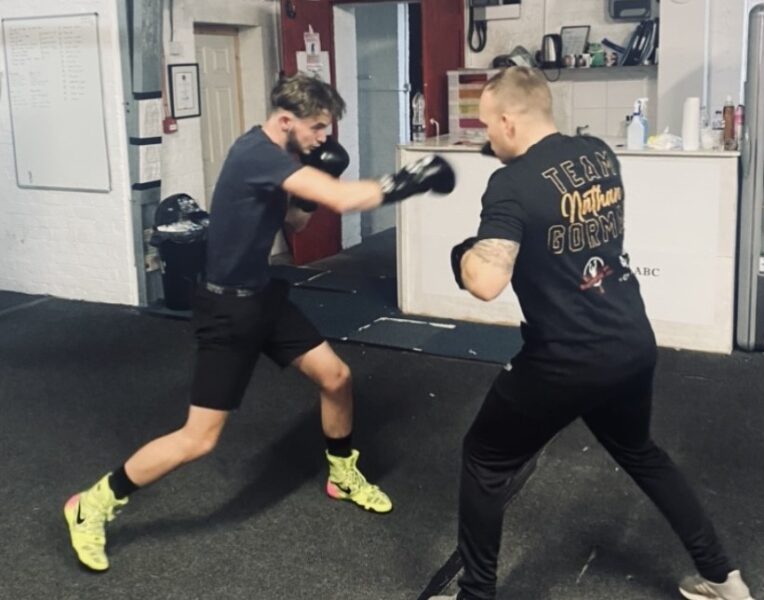 'I first remember falling in love with the sport of boxing with Eddie Stokes who really made me take it seriously and enjoy it. Everybody knows the fantastic work which Joey Singleton did in Crewe and I also trained and kept fit at his gym as youngster when I started out. Nathan then started coaching me in 2012 at Wistaston Road and then finally I moved with Nathan to where we are now, and where we call home – South Cheshire ABC. 
Henry goes on to express his ambitions in the sport as a professional and what his goals are. 'I have similar ambitions to go down the traditional boxing route of Central Area, English, Commonwealth and British Title, but I want to go even further and push towards the European and World Level. I have great people around me, and me and Jordan push each other to achieve our goals and ambitions in the gym and we are massively supported by our Head Coach, Nathan. We're a great team'.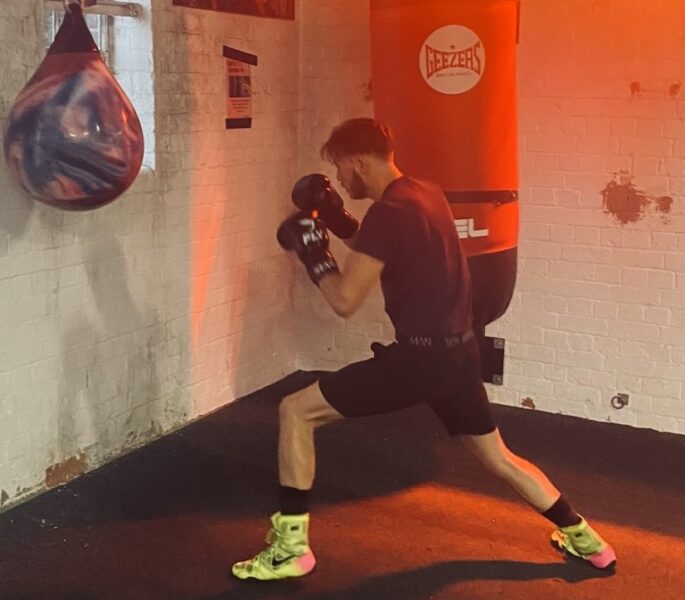 Head Coach Nathan has been with Henry from the very beginning and has seen this young man grow from a raw and skilful youngster to a technically gifted and accurate professional. 'Technically, Henry is a fantastic boxer. He is so big at Super Featherweight which will be such an advantage early on as he will be able to carry the power in that weight class. Moving forward, the move to Lightweight will be something to consider as he grows into the sport and gets bigger and stronger. At the age of 19, Super Featherweight is where we want to be, but Henry can move between the weights at the moment which is a real positive'.
'Along with Jordan, we have high ambitions for Henry as he heads into the Professional ranks. We have a very young boxer here who has already gained so much experience in the amateur ranks where has had 20+ fights and fought across so many tournaments including the East Midlands, Merseyside & Cheshire and the National Open. With such great experience so early on, Henry will be able to take this into the Professional Ranks where he will be able to use this experience to continue to develop and grow into a well rounded boxer'.
Henry's amateur career has been an impressive one with 20+ fights and a 50/50 record, where he has represented South Cheshire ABC in a variety of tournaments which have included;
NABGC Championship; Liverpool – 2018
East Midlands Box Cup Final – 2017
Merseyside & Cheshire Regional Championships
National Open Quarter Finalist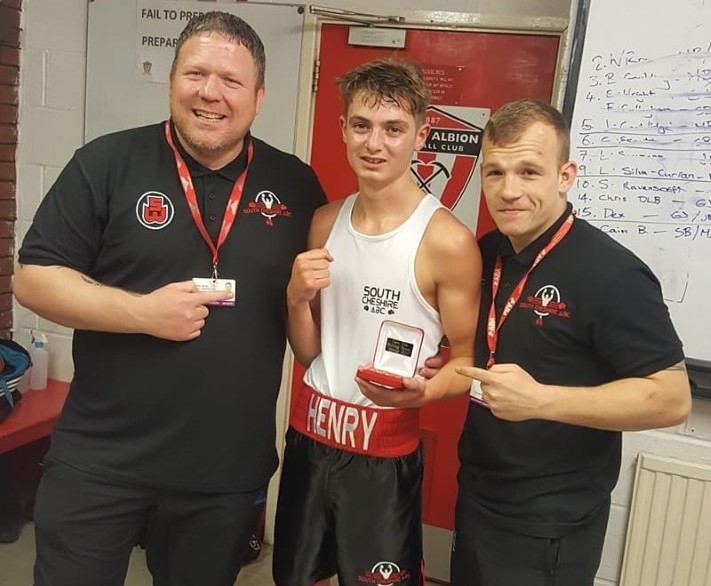 Head Coach Nathan can see the potential in both of these boxers and knows that if the people of Crewe and Cheshire get behind them, they really can push on and achieve great things in the sport. 'When was the last time somebody from Crewe turned Professional in boxing? It's a genuine question that we'd love to know the answer to if anyone knows. These two lads have got fantastic ability and they can really put Crewe Boxing on the map. We know they have a close group of friends and family who will support them, but we want as many people as possible to turn out for their pro debuts so they can showcase their abilities and to ensure that they continue to get the opportunities on future cards with a big fan base'.
As we finish up for the evening, I sit up from the corner of the ring where we have been sat and I glance up at the wall overlooking the ring, which is adorned with Nathan Gormans National Championship, England and Great Britain vests which he competed in as an Amateur. Head Coach Nathan has worked with Nathan from a young age, sparring in a local field when Nathan was starting out, and the pride on Nathan's face when I ask him about them is clear to see. 'Them vests on the wall can show not only Jordan and Henry, but any young person who walks into the gym, what can be achieved in the sport of boxing. What Nathan has gone on to achieve in the professional ranks has been fantastic and, with his recent signing with Wasserman Boxing, he can go even further. We're all so proud of him, and it's an honour for us all at South Cheshire ABC having his vests on the wall of our gym'.
Henry and Jordan's first professional fights will take place in December, with full details of a date and venue announced in due course. A full fight preview will be available beforehand and interviews with the lads, and all at BBTV wish Jordan and Henry every success in their first professional fights.
People of Crewe, support your local lads and South Cheshire ABC! Fight and ticket details coming soon!