On Saturday night, Newcastle's Utilita Arena will play host to the second domestic show in the Sky Sports-Boxxer era, with Hartlepool's Savannah Marshall making the second defence of her WBO middleweight title in the main event. Sky are clearly in a period of transition as they seek another era of dominance in British Boxing following Eddie Hearn's decision to commit all domestic affairs to streaming service DAZN in the previous Summer.
This week has been far from ideal for Boxxer and Sky Sports, with them having lost several fighters which featured in both their first show in Wembley and some who are scheduled to fight this weekend. European welterweight king David Avanesyan was announced to have signed with Frank Warren's Queensberry Promotions this week after blasting through Liam Taylor two weeks ago, whereas strong ticket seller Lewis Ritson and Mark Dickinson, who is slated to make his professional debut this weekend in Newcastle, have both signed with Richard Schaefer's newly formed promotion Probellum. One would assume that Sky/Boxxer would be looking to tie down big names such as those named above as they seek to rebuild a stronghold in UK boxing to go alongside names like Marshall, particularly given the experience of those at the top of Sky with them having operated at the pinnacle of the sport for a few decades now. Sky will be hoping for this card to deliver with entertaining, competitive bouts as they seek to grab the attention of fight fans who have been wooed by domestic shows put on by rival promoters in recent weeks.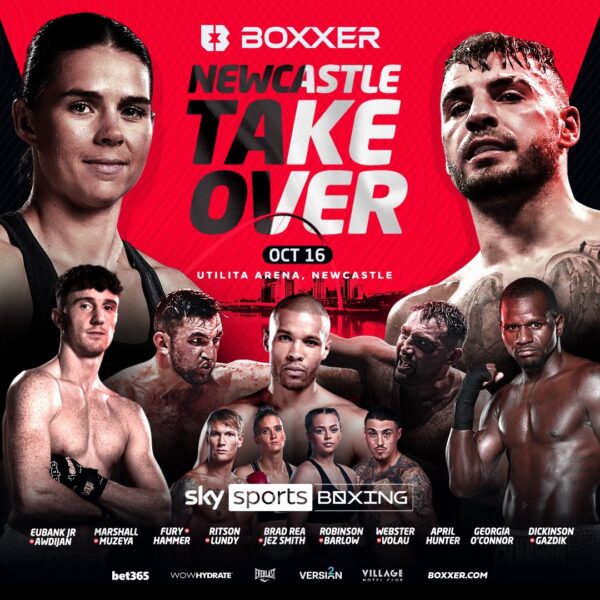 SAVANNAH MARSHALL (10-0) v LOLITA MUZEYA (16-0): 
Savannah Marshall faces a relatively unknown quantity in Zambia's Lolita Muzeya in what she hopes will be her second successful defence of her WBO middleweight strap. With the majority of Muzeya's fights being held in Zambia, there is little footage of the 16-0 middleweight, making it difficult to predict exactly what Marshall will be facing in the opposing corner come Saturday night. One thing for sure however is she has won half of her fights by way of knockout, suggesting she can bang and put her punches together at a certain level, meaning a level of caution should be adopted by the former three-time amateur world champion.
Fans are excited by the prospect of Marshall facing off against long-time amateur rival and two-time Olympic gold-medallist Claressa Shields, whose only defeat both amateur and pro came at the hands of Savannah. Lots of verbal spars have taken place over the last eighteen months via social media, and the fight now seems closer than ever before with both now having signed with Sky Sports in recent months. It would arguably be the biggest female boxing fight in the sport's history, rivalled only by a potential fight between Katie Taylor and Amanda Serrano, and so it is crucial Savannah keeps her eye on the ball this weekend to ensure she maintains her so far undefeated record.
It is hard to envisage any upset taking place here however, especially given how Marshall has performed thus far in the pros, having blown away Scotland's Hannah Rankin when she became WBO world champion, before showing similar levels of destruction in her first defence against Sweden's Maria Lindberg where she won by third-round knockout. Another dominating performance can be expected this weekend before hopefully setting up a monster clash with the confident American Shields, who has looked unstoppable so far in her own professional career where she was won world titles in three separate weight divisions already, including undisputed championships at both 154 and 160lbs.
Fingers-crossed Marshall can take care of business this weekend and then seek to settle her grudge once and for all with her arch-nemesis from across the pond.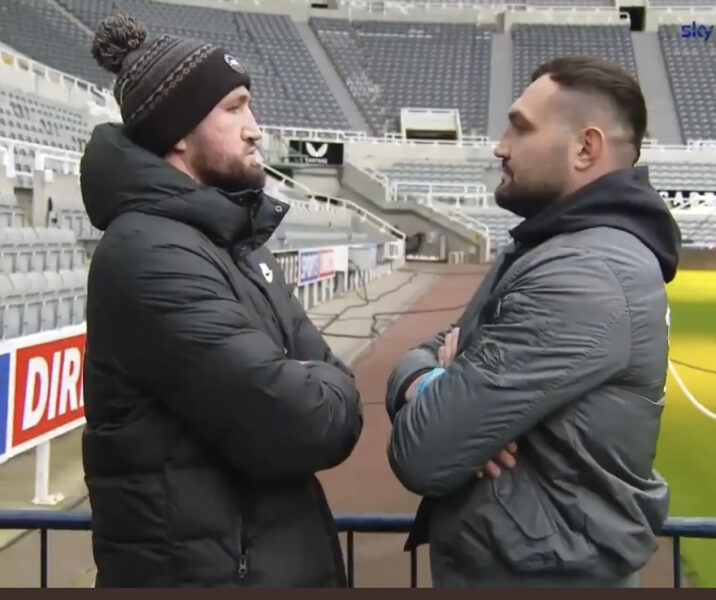 HUGHIE FURY v CHRISTIAN HAMMER: 
Hughie Fury makes his first appearance in the ring for ten months following last December's victory over Poland's Mariusz Wach. Fury can hope that signing with Sky Sports and Boxxer will allow him to remain active as he seeks to reclimb the ladder towards world honours after finding it difficult to do so over the last two years, both because of the pandemic and due to the size of his former promoter Matchroom's stable at heavyweight.
It is easy to forget that Fury is likely only entering his physical prime now at the age of twenty-seven given that it seems he has been around forever, finding himself fighting for a world title for the first time at the early age of twenty-three. He has found himself in the ring with numerous world-level fighters since then, including Joseph Parker, Kubrat Pulev and Alexander Povetkin, not looking out of his depth in any of those fights. Many people for example believed he did enough to beat Parker during that first world title fight back in 2017 and suffering a serious cut early on against Pulev which meant any game plan effectively had to be thrown out of the window given that the bout could have been halted at any moment. Against Povetkin the fight was certainly competitive, with the Russian using experience gained over long amateur and professional careers to edge the fight and nick victory on the cards.
Given the current heavyweight landscape at world level, there is no need to rush the Stockport-born man as he seeks to continue to learn his trade at European and fringe world-level. The Christian Hammer fight this Saturday arguably allows for this. While it may not prove to be the most exciting of fights, the Germany-based Hammer has fought at world level on a number of occasions against the likes of Hughie's cousin and now WBC world champion Tyson Fury back in 2015, Povetkin in 2017, Luis Ortiz in 2019 and Rio gold-medallist Tony Yoka last year. It is highly doubtful that Hammer will offer much of a threat at this stage of his career, particularly after the first quarter of the fight, his favourable come-forward style will likely play into the hands of Fury, allowing him to get his shots off as he will likely cruise to a comfortable victory on the cards.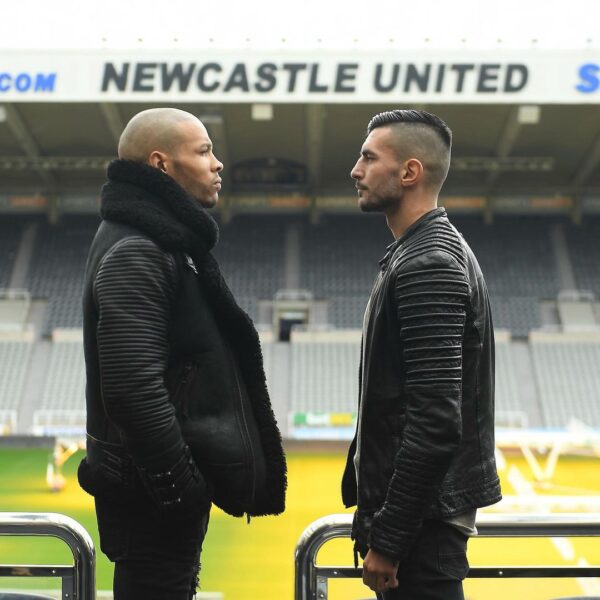 CHRIS EUBANK JR v WANIK AWDIJAN: 
Originally scheduled to take place earlier this month, Chris Eubank Jr. will finally appear for the first time since signing an exclusive deal with Sky Sports as he seeks to move closer to a shot at a world title at 160lbs. The Brighton man left disappointed after his fight against Anatoli Muratov was pulled at the very last-minute following issues relating to Muratov's medical arising.
Two weeks on, Eubank Jr. will now enter the ring against Germany's Wanik Awdijan (28-1) in what will be his second fight under the tutelage of boxing legend Roy Jones Jr. Awdijan ramped up the pre-fight verbals on social media, accusing Eubank Jr. of trying to avoid him, with Eubank Jr. telling Sky Sports his opponent 'must back up what he's said' when they face-off in the ring come Saturday night. Trainer Jones Jr. appeared to relish in the back-and-forth, insisting any trash talk will only play into his man's hands in the long-run; 'I'm happy when Eubank Jr's engine is running…when it is running, great things happen!'.
Eubank currently finds himself ranked number one with the WBA and number three with the WBC at middleweight and will look to build on his previous performance in May against Manchester's Marcus Morrison whereby 'NextGen' found himself a comfortable victor by way of unanimous decision. Though Eubank never found himself in any serious trouble during the bout, there was a bizarre moment early on whereby he seemed to have Morrison badly hurt against the ropes before backing off and seemingly allowing him back into the fight. It was however Eubank's first fight for eighteen months and so perhaps he felt that getting a solid number of rounds under his belt would be more beneficial to him than a stoppage.
Since the bout with Morrison, Eubank Jr. tragically lost brother Sebastian after the twenty-nine-year-old suffered a heart attack while at sea in Dubai. After taking time to grieve the loss of someone so close to him, Eubank has expressed his desire to 'fight for his brother' when he finally enters the ring at the Utilita Arena.
One thing for sure is that, providing he can get past Adwijan on Saturday, Eubank Jr. must continue to remain active as he edges ever closer towards a shot at a world title strap in the next eighteen months. IBF champion Gennadiy Golovkin is set to face the Super WBA 160lb champion Ryota Murata in Japan at the end of this year, with Eubank Jr. surely set to be announced as mandatory by the WBA for whoever holds that belt entering the new year. Nothing is ever certain in boxing however, particularly when the WBA is involved, and all of this may count for nothing if Eubank Jr. slips up this weekend.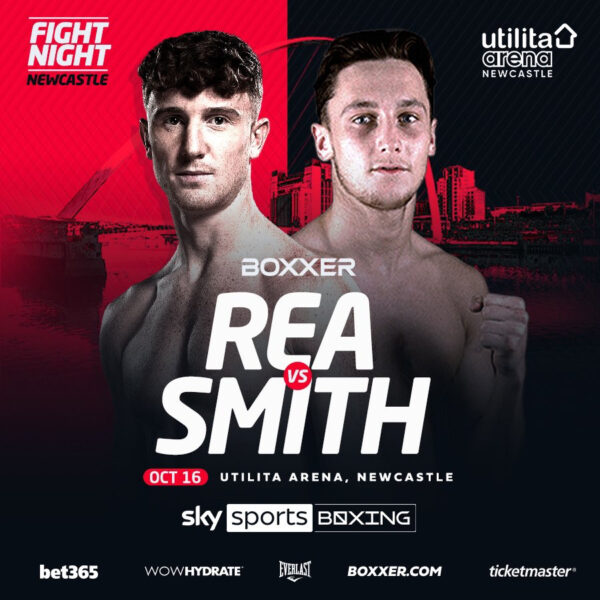 REST OF THE UNDERCARD: 
10-0 middleweight Bradley Rea faces off against Jez Smith (13-3) as he continues to climb the ranks towards a domestic title shot in the new year. Rea impressed last time out on the Okolie-Glowacki undercard in March, stopping the previously undefeated Lee Cutler inside a round and knocking the Bournemouth man down three times in the process. Elsewhere on the card, April Hunter (4-0) walks out as a professional for the fifth time against Kirstie Bavington (4-2-2), the former having previously shared a ring with ex-Team GB starlet Sandy Ryan back in July. Bavington demonstrated heart and toughness before ultimately losing on the cards, and Hunter will hope for a similarly dominating performance come Saturday night as she continues to find her feet in the pro ranks. Mark Dickinson also makes his professional debut in Newcastle at middleweight in a scheduled six-rounder, with the opponent still TBA. Dickinson was announced as one of Richard Schaefer's Probellum's new signings in the week and so will fight under his new promotion once Saturday's card is over.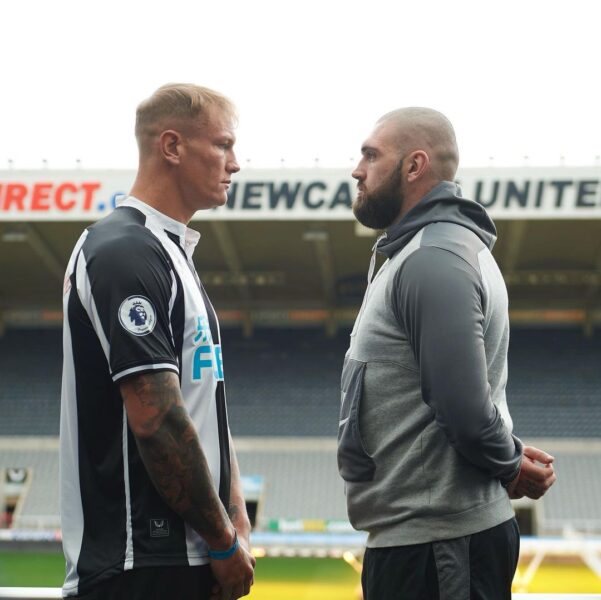 Ultimately, Saturday's show at the Utilita Arena in Newcastle does not feature the strongest demonstration of matchmaking you will see this year, but Sky and Boxxer should be afforded some time to find their feet as they continue to flesh out their stable and settle into their newly formed relationship together. Boxing fans are however notorious for their impatience and so the standard will need to improve fairly quickly before interest wanes, particularly given the amount of competition domestically from rival promoters and broadcasters, namely Matchroom with DAZN, Queensberry with BT and Hennessy Promotions with Channel 5.