The Welterweight matchup between Amir Khan and Kell Brook has finally been announced today, with the pair set to face off at the Manchester Arena on Saturday, 19th February on Sky Sports Box Office.

The bad blood between Amir Khan and Kell Brook has seemingly been apparent throughout their whole careers to date. There is no love lost between them and there is a genuine dislike and animosity between the two. Their Ringside special below goes some way in displaying this.
Amir Khan has been a household name since he won an Olympic Silver Medal in Athens, 2004 at the tender age of 18. Although his professional career has had its speed bumps with defeats coming in the form of Breidis Prescott in his 19th Professional fight, Khan has reached the heights of becoming a Unified World Champion including WBA & IBF Light Welterweight Titles and accumulating a record including fights against Paulie Malignaggi, Marcos Maidana, Zab Judah, Danny Garcia, Canelo Álvarez and Terrence Crawford – Khan really has achieved a great deal in the sport of boxing and will go down as one of the UK's most decorated and celebrated Welterweights in the modern era. He has fought across four weight classes across his career which has included;

– Lightweight
– Light Welterweight
– Welterweight
– Middleweight

However, the hopes of fighting the elite Welterweights evaded Khan throughout his career. The likes of Manny Pacquiao and Floyd Mayweather were discussed, but never came to fruition. With Manny Pacquiao recently retiring, Amir Khan must have known that this would be the perfect time to make the Brook fight, knowing he can't hang his hat on the prospect of fighting Manny Pacquiao anymore – now is the perfect time.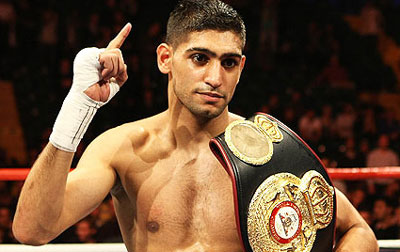 Kell Brook has also been noted as one of the most gifted Welterweights of recent times also, hence the desire from fight fans for these two fighters to finally meet. Kell Brook rose to Welterweight stardom after his impressive victory over 'Showtime' Shawn Porter, where Kell Brook made the trip over to California to dethrone the IBF World Champion over twelve rounds. At the time, Shawn Porter was classed as one of the very best Welterweights on the planet.

But after that victory, many fight fans argued that Brook didn't capitalise on his victory as much as he should have done. There were rumours of a Welterweight Unification against then WBO Welterweight World Champion Jessie Vargas, but for one reason or another, it didn't happen. After defences against Jo Jo Dan, Frankie Gavin and Kevin Bizier, many fans wanted to see Brook make a real step up again and fight the levels of Shawn Porter. This was confirmed when Brook agreed to fight Pound for Pound King, GGG (Gennadiy Golovkin).

In what was a Middleweight contest between GGG vs Brook, a stoppage victory for GGG meant Brooks unbeaten record had gone, but further concerns around his eye socket injury he picked up would play havoc with his next fight.

Brook would go on to fight Errol Spence in 2017 at Sheffield United's Brammal Lane in front of a packed house. In the 11th Round however, the injury to his eye socket reappeared and he was counted out, thus ending his reign as IBF Welterweight World Champion.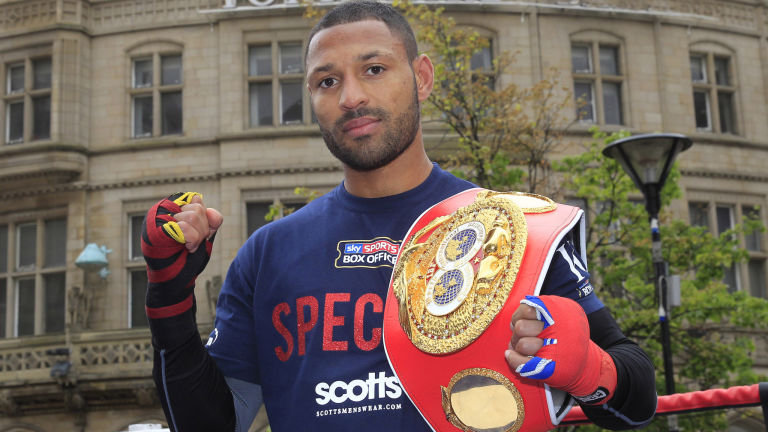 Since then, both Khan and Brook have continued their verbal assault on each other, with many believing that the fight would never happen. But why has it taken so long for this fight to finally be announced?

Many believe that Amir Khan had always wanted the marquee fights with Floyd Mayweather and Manny Pacquiao, and a defeat to Brook at that time would have ended those dreams. I never once thought that Amir Khan was afraid of fighting Kell Brook, but it was the fear of losing and what that would do to his career opportunities and the money that could be made. Now that they are both at the end of their careers and have both recently attempted to become world champions at Welterweight one final time against Terence Crawford for his WBO strap, it seems as though both fighters have finally succumbed to ensuring this fight finally takes place.

Is it too late? Perhaps.
Will people still tune in? Absolutely.

You can watch Khan Vs Brook live on Sky Sports Box Office on Saturday, January 19th. Full undercard and ticket details coming soon!