Conor Benn has now confirmed that two Voluntary Anti-Doping Association (VADA) tests have came back positive for the banned substance clomifene.
The Briton sat down for an exclusive interview with The Sun.
The Daily Mail first broke the news that an adverse finding had arose in one of Benn's VADA tests just days before his showdown with Chris Eubank Jnr earlier this month.
The test in question was carried out on September 1st, with results communicated to the relevant parties on September 23rd.
Benn has now revealed however that a second test carried out on July 25th had flagged for the same substance, with the teams of Benn, Eubank Jnr and the British Boxing Board of Control informed in 'late August'.
The twenty-six-year-old told the newspaper that he believes the tests may have been contaminated through ingestion of food and drink.
"Trace amounts were found. The tiniest of traces. The only thing I can think of is contamination.
Benn was also adamant to point out that he had passed all of his tests with UK Anti-Doping (UKAD), the only drug testing agency recognised by the BBBofC. It is not yet clear whether UKAD carried tests in and around the same dates as VADA.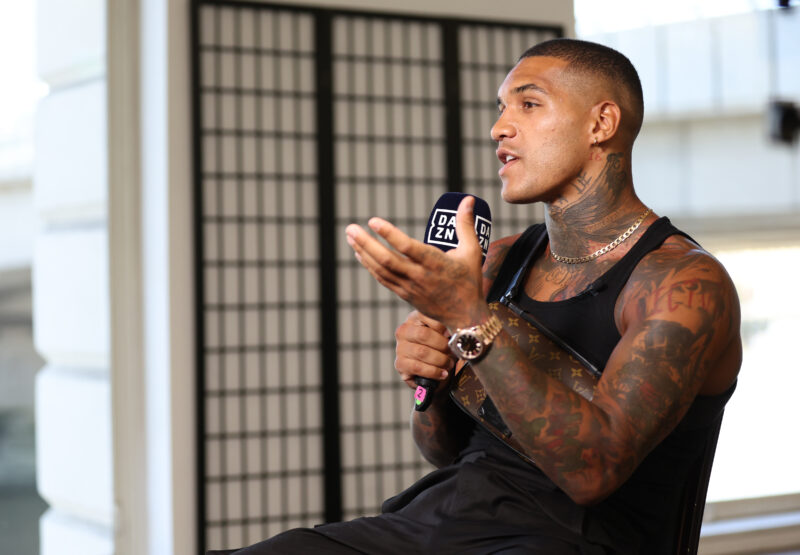 "I've not taken anything. I never have done, never would. It's not what I stand for, it's not what my team stands for.
"Why would I take the biggest fight of my life, sign up to VADA – voluntary anti-doping – and then take this substance?"
Benn acknowledged that it is possible for him to fight under a foreign license, whether that be on UK soil or abroad, but insists he will not fight until the issue is resolved and his name has been cleared.
He is currently embroiled in a dispute with the BBBofC after the Board announced Benn had voluntarily relinquished his license earlier this week.
Benn replied with a statement of his own, stating the license had in fact expired and that he chose not to renew due to the Board's treatment of him.
A hearing was called on October 21st by the Board regarding allegations of misconduct which go against the interests of the sport, though promoter Eddie Hearn insists the allegations do not relate to the findings of the VADA tests.
"All I'll say is that the misconduct charges brought against him were not in relation to a doping ban. He felt they were outrageous and he wasn't gonna be allowed correct process, so wanted to take his fight to a higher level."