Female boxing has come on leaps and bounds in recent years, this is especially true since female amateur boxing was introduced to the London 2012 olympics. Before 2012 only the most hardcore boxing fans had heard of the likes of Katie Taylor or Mary Kom.
Since then the UK has seen female boxers such as Savannah Marshall and Nicola Adams claim world honours, Natasha Jonas absolutely tear up the script and unify world titles at the age of 38 and a whole host of younger talent make their mark. These women have achieved incredible things in the payed ranks and are often referred to as pioneers, this may be true especially for what they each achieved in amateur boxing but as for the profession game there is only one true pioneer of female pro boxing in the UK.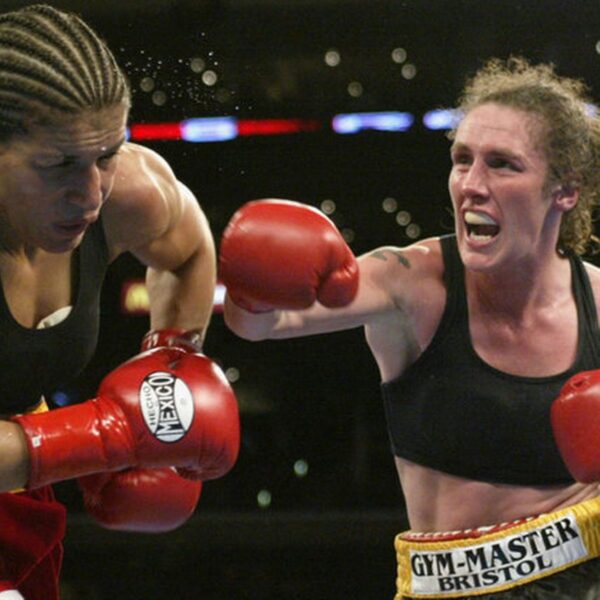 Her name is Jane Couch, Born in Lancashire in 1968 and one of four siblings she had a rough childhood. Spending her years as a teenager brawling on the streets and was eventually expelled from school. This lead her down the path of alcohol use and of course, more fighting.
At the relatively late age 26 Couch caught the boxing bug after coming across a television documentary about female boxing which featured the troubled but great US female boxing legend Christy Martin. This lit the spark that led her to don the gloves.
Couch first entered a boxing gym in 1994 in Fleetwood. This is when she found out that female boxing was actually illegal in the UK, not only that but people in the sport found the whole idea of a woman even training in the art of pugilism to be strange, unwomanly or just plain wrong.
Unable to obtain a licence with the BBBOC, at least initially Couch had to take any fights she could possibly get, her first official bout was a Muay Thai (thai boxing) match in which she beat a serving police officer. "It was brilliant to flatten one and get payed for it" Couch said of the bout. "One" meaning a member of the police force.
Going on a 4 fight winning streak Couch fought for her first world title in May of 1996 against the experienced Sandra Geiger of France in Copenhagen Denmark For the WIBF light welterweight championship in a bout she won via a 10 round decision.
The next step for the Fleetwood brawler was to head to the United States where female boxing was more advanced and far more accepted. She defended her world title successfully twice in 1997, once against Andre DeShong by TKO, DeShong had previously defeated Christy Martin and once again by beating Leah Melinda via 10 round unanimous decision at the Foxwoods Resort in Connecticut.
Later that year Couch took on the tough but limited fighter Dora Webber in Lula, Mississippi. Dora was sister of former Karate fighter and professional boxer Cora Webber, together they were the Webber twins who made waves in US boxing simply for that reason. Webber handed Couch her first defeat in a shock 6 round split decision. This lead to a rematch that took place in New Jersey, again Couch would be defeated by decision, this time over 10 rounds.
Hurting from 2 back to back defeats Couch returned to the Uk and set her sights on finally obtaining a British boxing licence. The board would not licence Couch or any woman for that matter on the grounds hat PMS (premenstrual syndrome) made women too unstable for the rigours of boxing. Couch and her legal team managed to overturn this decision claiming sexual discrimination and were supported by the Equal Opportunities Commission in 1998 by which time she had already been a world champion. But the criticism wouldn't end there, promoters, trainers, managers and broadcasters just could not get on board with idea of a woman in the fight game and this left Couch struggling for opportunities.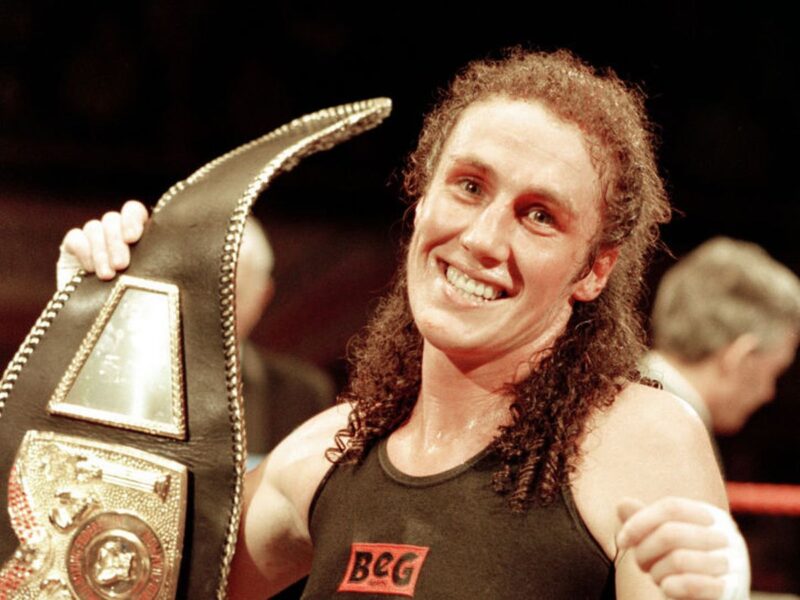 Couch made her debut as a fully licensed British boxer against German Simona Lukic at Ceasers Nightclub in London, a bout she won by 2nd round TKO, next she recaptured the WIBF light welterweight title by beating Marischa Sjauw of the Netherlands. Crossing the millennium and over the next decade Couch would eventually drop down to lightweight and box a further 28 times, loosing on 9 occasions. She would finish her career with a record of 28 wins (9 by KO) and 11 loses and held 2 WIBF world titles, 2 WBF titles, 1 NBA title and 1 IWBF title and challenged for WBA, WBC and female European titles across 2 weight devisions.
Over a storied 14 year career Couch had shared the ring with fighters such as 2x Ring magazine female fighter of the year and future UFC bantamweight champions Holly Holm (famous for her KO win over hall of famer Ronda Rousey in MMA), Champion Jaime Clampitt, 2 weight champion Anne Sophie Mathis (who famously starched Holy Holm in 2011), amateur boxing world championship gold and silver medalist Myriam Lamare and Sumya Anani who is said have been the inspiration for the Clint Eastwood movie Million Dollar Baby.
Since retiring in 2008 Couch has Made an appearance and competed on the remake of sports reality show Superstars. After this she went on to promote a show in Bristol with former male light welterweight and welterweight champion Ricky Hatton and later signed to and worked for Hatton Promotions as Boxing Co-ordinator in 2009.
Since retiring she has stayed involved in the sport by campaigning for and supporting female amateur boxing which was finally introduced at the London 2012 Olympic Games, just 4 or so years after her retirement, Setting up her own YouTube channel exclusively for boxing content and in 2019 she realised her autobiography named 'The Final Round' which tells the behind scenes struggles and hardships she faced both before and during her boxing career. In 2020 there was even talk of a television series developed by and starring Suranne Jones which as of yet has not been made, though it should off happened years ago.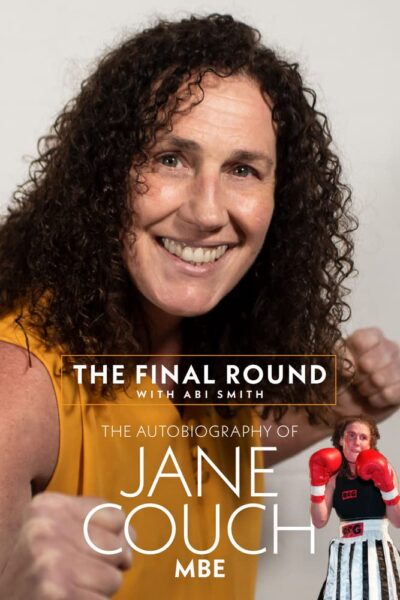 In summary Jane Couch is a true undisputed British and world boxing pioneer, taking on the dinosaurs of the 90's boxing and medical establishments and winning. No, Couch was not the most skilful or talented in fact most of the women back then weren't but she was tough, gruff, tenacious and heroic and left every ounce of herself in the ring and every fan who enjoyed the amazing spectacle Katie Taylor Vs Amanda Serrano last year, the clubbing beatdowns dished out by savannah Marshall or the shocking career turn around of Natasha Jonas has Couch to thank and the younger generation of British female boxers should always keep her in mind because without the Lancashire brawler it's very possible they would not have the opportunities that are available to them today.
Though after all Couch has done for the sport, all the trials and tribulations, disappointments, beatings and victories why has boxing seemingly forgotten her, why is she not commentating or analysing fights on a weekly basis?
Surely with the rise of female boxing it's time to get Jane Couch back in the sport and hear what the original female boxing champ has to say about what she helped create.
Jane Couch Interview with BBTV