Conor Benn has said he doesn't plan to fight on British shores anytime soon following the British Boxing Board of Control (BBBoC)'s ongoing investigation into two failed drug tests from last year.
Benn sat down with Piers Morgan on Talk TV for his first public interview since the failed tests were made public in October, just days before a planned showdown with Chris Eubank Jr.
Both tests were conducted by the Voluntary Anti-Doping Association (VADA).
The WBC, who use VADA to regulate their Clean Boxing Programme (CBP), reinstated the 26-year-old into their welterweight rankings in February after ruling that Benn's 'highly-elevated consumption of eggs' provided reasonable explanation for the failed tests.
The CBP requires fighters to submit to random, around-the-clock testing in order to be ranked by the WBC.
The first test which flagged for the banned substance clomiphene was conducted under the programme.
Benn reacted to the WBC ruling with a statement of his own however, insisting the 270-page document sent to them outlining his case did not mention eggs but instead surrounded 'fundamental flaws and irregularities' in the VADA testing system.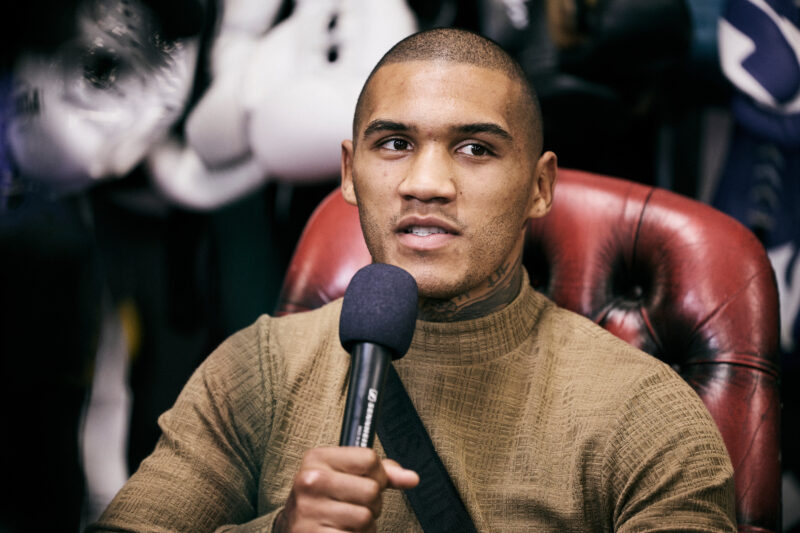 Despite this, Benn still refuses to hand the document to the BBBoC, who were licensing Benn at the time of the two failed tests.
The Briton told Morgan his pride was preventing from cooperating with the investigation even though it means he will be prevented from fighting in the UK.
"My pride and the way they've dealt with this [is why I refuse to comply]. I don't have to be licensed by the Board. I don't plan on fighting in Britain anytime soon.
"They filed seven misconduct charges against me. One of them was because we wanted the fight to go ahead. The second one was because we didn't tell Eubank immediately. And on the Monday they said 'we're upholding all charges'.
"I thought 'you lot can do one, you think I'm gonna sit here and take this?'"
Benn also discussed his mental health struggles throughout the ordeal after both he and his family received a barrage of racial abuse online.
"I didn't think I was gonna make it through this period. There was shame for something I hadn't even done. I felt like I was on death row for something I hadn't done."
Eubank Jr responded to Benn's sit-down with Morgan on Tuesday morning.
The 33-year-old branded his rival a 'victim' and tanned Benn about the WBC's egg explanation.
Plans are already in place for Benn's comeback, with a summer fight against 44 year old Manny Pacquiao reportedly being eyed for the Middle East.
Sean Gibbons, of Pacquiao's promotional company, posted a tweet saying they were "waiting by the phone" to hear about a potential fight with the Briton.
Featured image: Courtesy of Mark Robinson/Matchroom Boxing.