Dave 'The White Rhino' Allen made his long awaited return to the ring late last month on a Fightzone card on the historic Mediterranean island of Malta. This was the first time under the lights for the 30 year old Yorkshireman since he stopped Bulgarian Milen Paunov in the 2nd of a 4 round bout in March of last year at the Hilton Hotel in Newcastle.
Allen has had something of a strange career thus far, initially turning professional in 2012 after a short but quite impressive amateur run. He went on to become one of the most popular fighters in the whole of British boxing. Loved by fans for his down to earth personality, openness with the boxing press about his gambling and mental health issues, his courage and willingness to step into the ring with almost anyone and his apparently friendly relationship with Matchroom Boxing's Eddie Hearn.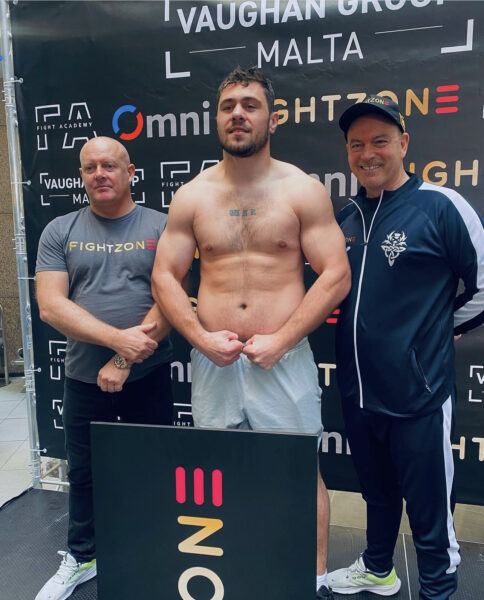 Though he was always more than just a fan favourite with a good chin, it did sometimes feel as if he did not know it or was happy to squander his talents. Not blessed with impressive speed or insane one punch power, he has shown a very high boxing IQ, solid and reliable footwork, a strong single and double jab, a nasty if maybe overly relied upon over hand right, a good body attack, clever defence when he would actually use it and not just rely on his natural toughness and his best skill of all, the ability to turn and spin opponents when they are on the offensive and snatch their momentum from them. But he never really put all of these attributes together in any one individual bout and often showed up unfit and overweight. It always felt as if Allen was not giving his all and was destined to never realise his full potential which should have seen him at least challenge for British honours and maybe just maybe could have got him to European level.
Daves recent Zoom Interview with BBTV
Sharing the ring with the likes of Jason Gavern, future world title challenger Dillian Whyte, Cuban savant Luis Ortiz, the decent Lenroy Thomas on 2 occasions, olympic gold medalist Tony Yoka, elite ABA finalist Nick Webb who he spectacularly knocked out, Former WBA 'Regular' world champion Lucas Browne in a knockout headline performance at the O2 arena and former olympic bronze medalist and British and Commonwealth champion David Price. He has also exchanged blows with champions such as Anthony Joshua, Tyson Fury and Oleksandr Usyk in sparring. After all these tough duels Allen decided to retire in 2020 after defeating Dorian Darch.
Returning after a year and half hiatus in 2021 the 'Rhino' went on to box twice over 2 years, winning both of those bouts against low level opposition by 2nd round stoppages but looked weighty and sluggish on both occasions. Most fans would have been expecting much of the same for his 2023 return but it seems the Yorkshire heavyweight is looking to make the most of the time he has left, he made very quick work of the enthusiastic but ultimately overmatched Michael Basset stopping him in the 1st of 6 scheduled rounds, Allen looked fit, comfortable and strong though in reality he had nothing to fear and was able to simply smash his opponent with his trademark over hand right at will.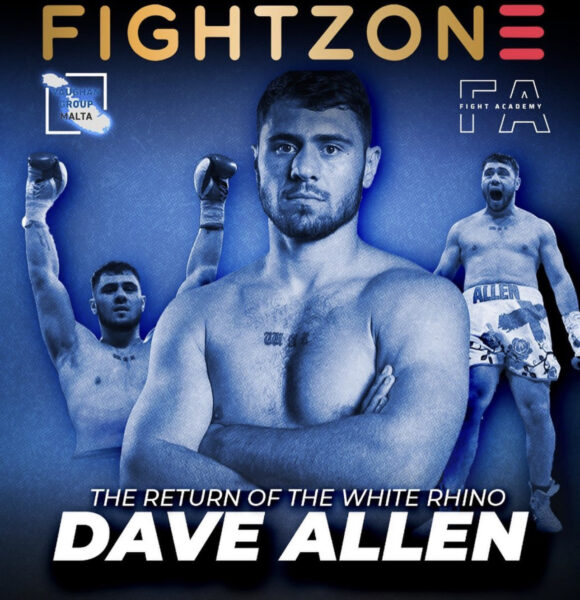 No this was not the ring return most fans would have wanted for Allen but there were some positive takeaways. Although still weighing nearly 19 stone he carried himself well and looked energetic on the canvas, he displayed good head movement and defence and he is still more than happy to throw heavy leather. It seems there is still some fight left in the dog
So after his Mediterranean victory whats next for the still pretty young heavyweight?
A couple more overmatched journeyman to shake off the remaining rust? Almost definitely and very advisable.
But if a pop at championship level or a few good pay days is the goal, eventually he will have to step up through the levels again, so who could we see the this fan favourite square up against once he's got his tail up?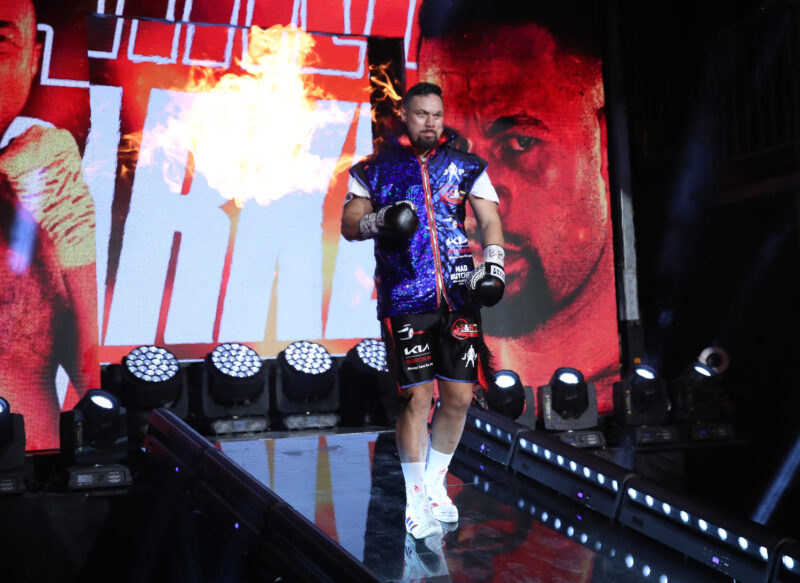 Joseph Parker
This may seem like a very unlikely match up but this is the name Allen himself was touting after Parkers last performance. The 31 year old New Zealander is a former world champion who holds victories over Carlos Takam, Andy Ruiz Jr, Hughie Fury and Derek Chisora, challenged Anthony Joshua for the unified heavyweight title and narrowly lost out to Dillian Whyte and has been at the top of the heavyweight division since 2016 and has had an incredible career but recently things have not looked so bright for the Kiwi. Just last September he was savagely beaten down and knocked out by Joe Joyce in a truly gruelling 11 round shoot out and in his return to the squared circle in January was taken the distance and troubled by career cruiserweight Jack Massey in a performance that lacked inspiration. After all these years at the top echelon perhaps Parker is slowing down and is not quite what he was, he most probably is still too good and has too much for even the very best version of Allen but he couldn't put Massey away and Allen is a proper heavyweight who may be able to match him for strength and is certainly experienced enough to rise to the occasion.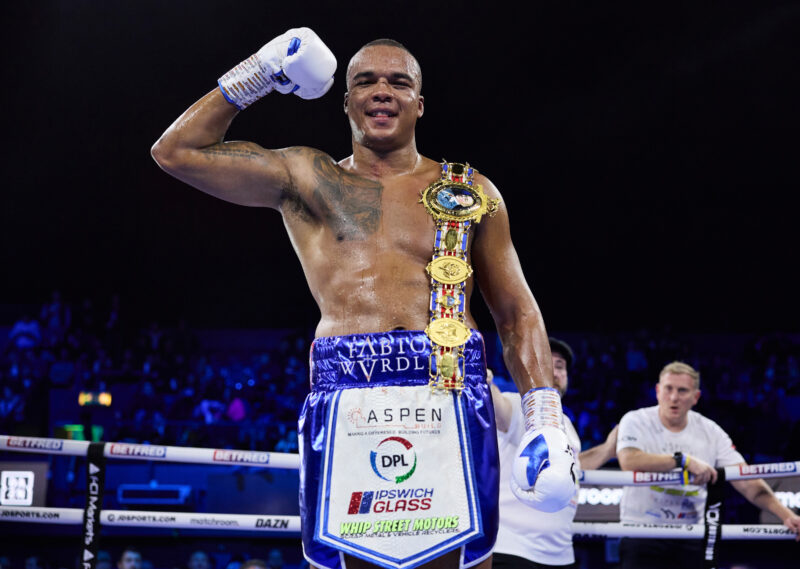 Fabio Wardley
Managed by Allen's former foe Dillian Whyte and sitting pretty on a record of 15 and 0 with 14 wins inside the distance Wardley is very much on a run. He came into the sport through the unconventional route of white collar boxing and has no true amateur boxing experience or schooling but has made great strides since turning pro in 2017. The Suffolk man can look slightly stiff and upright at times but has shown himself to be extremely athletic and carries real power in both hands and when he smells blood he is a true finisher. He formerly held the English title and last November defeated the former team GB member Nathan Gorman to capture the British title, a belt Allen has always stated his desire to box for. Wardley is also promoted by Eddie Hearn with whom Allen at least seemed to share a friendly and productive relationship with which could ease the path to this potential clash.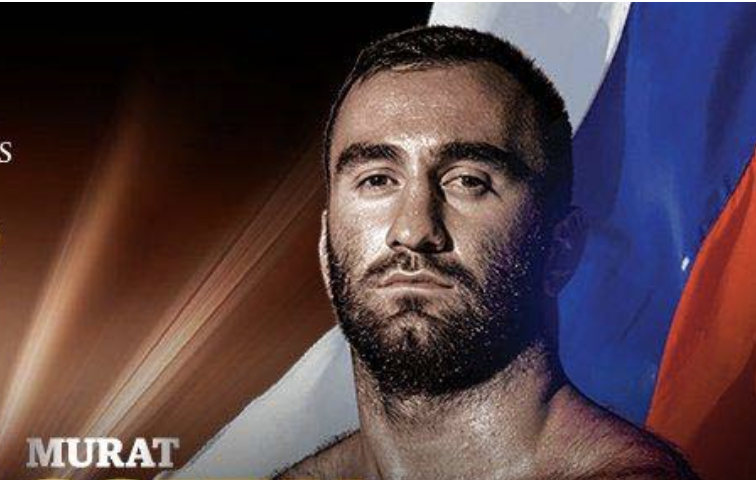 Murat Gassiev
A strange matchup, at least on paper and in all honesty most fans would think this to be way too dangerous a fight for Allen to ever even dream of. Gassiev who hails from Russia is a former unified WBA and IBF cruiserweight champion and WBSS finalist. Throughout his tenure at the lighter weight he showed himself to be utterly destructive with bone crushing power, a ramrod jab, fantastic boxing skills and granite chin, he earned his nickname off 'Iron'. Amassing victories over Denis Lebedev, Krzysztof Wlodarczyk, and Yuniel Dorticos and suffering his only loss to the great Oleksandr Usyk he has boxed opponents multiple levels above the likes of Allen. But since moving up to heavyweight in 2019 and debuting at the weight in late 2020 the 29 year old has boxed absolutely no one of note. Yes he has won his 3 heavyweight bouts by early TKO's but the best of these opponents is Michael Wallisch of Germany, a middling heavyweight who's claim to fame is briefly holding the ridiculous WBO European belt. Like Parker Gassiev is almost definitely to good for Allen especially if you go by his cruiserweight form but he's a heavyweight now and a very inactive and untested one at that. Although coming off of a 2nd round knockout over former professional American football player, the 39 yer old Mike Balogun, Dave Allen would be a welcome boost of quality to Gassiev's heavyweight record.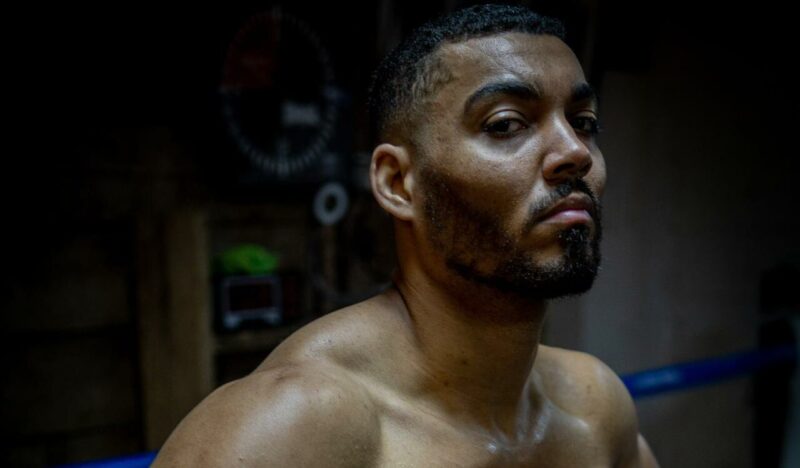 Solomon Dacres
Nicknamed 'The Real Deal' Dacres is an up and coming talent from the Midlands. Standing 6ft 5ins the 29 year old who represented team GB as an amateur and has sparred champions like Joe Joyce and Anthony Joshua has good range and has displayed some top class skills in the ring. Extremely relaxed and in possession of solid old school defensive tools Dacres will be hard work for anyone, his most recent victory was a wide points decision over Argentinian Ariel Bracamonte a man who Allen went to war with a few years ago and he will be boxing Robert Ismay for the English title this weekend. But for all his skill Dacres has failed to impress boxing fans, his laid back style could be described as recliner boxing and he does not chase a knockout (not a desirable trait in a heavyweight). You get the feeling that Dacres has real potential and could go very far but needs to up his game. A scrap with a fit marauding 'White Rhino' looking to take his head off with over hand rights might be just whats needed.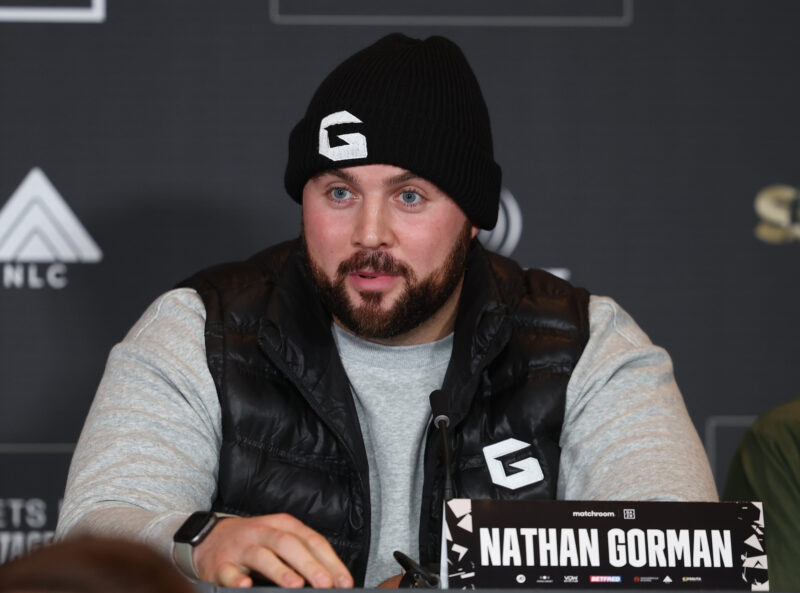 Nathan Gorman
19 wins and 2 losses since turning over in 2015 it feels as if Gorman has been around forever but he's only 26 years old, a baby in heavyweight terms. A sound boxer with extremely solid fundamentals and top class amateur experience, Gorman at his best is still a hard nights work for most but it does seem that this cousin of Tyson Fury may, like Allen not take his job as seriously as he should. Suffering two crunching knockout losses, one to Daniel Dubois in 2019 and most recently in his last bout with Fabio Wardley last year, though there is no shame in being bettered by a superior boxer it did seem that Gorman wasn't fit enough to recover or just didn't fancy it against Wardley. That being said he is still a very skilled and talented young man who now needs to rebuild. Allen may be the right opponent for Gorman to return against they are comparable in size, close enough in age and both need to stamp their authority and reintegrate themselves with the boxing fans of Britain. It seems like a very competitive fight that has the makings of a war.
Honourable Mentions
Johnny Fisher, Kash Ali, Justis Hunni, Demsey McKean, Frazer Clarke. 
pics: Mark Robinson – Matchroom