Tyson Fury has slammed Oleksandr Usyk after negotiations collapsed for a potential heavyweight showdown at Wembley Stadium on April 29th.
Talks fell through for the fight after both sides failed to reach a deal regarding the purse split for a rematch.
Usyk, who accepted a 70-30% split in favour of Fury for a first fight, insisted on receiving 70% if he was to emerge victorious in April.
Fury however would only agree to a 50-50 split and posted a video to his Instagram on Thursday afternoon, accusing the Ukrainian of being 'scared' to face him.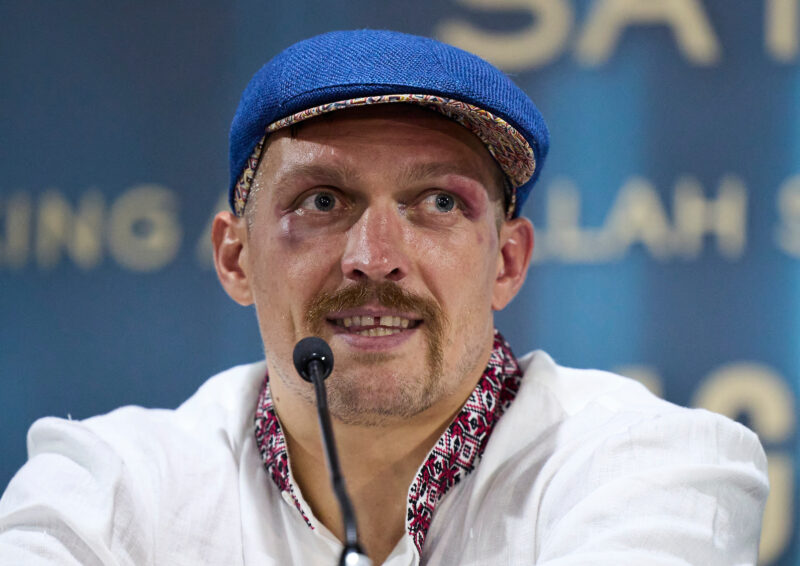 "Usyk, you little sh*thouse. Proper little sh*tbag, bog-eyed, gappy teethed, ugly little rat b***ard", Fury said.
"You little slimy f***er. [You] tried all week to get out of it, begging for a rematch like a little girl. You got your rematch and then didn't event want to fight, you little sh*thouse pussy.
"Always know that you were too scared to tangle with the Gypsy King. You little 14 stone coward, you little sh*tbag, you rat, little b*stard.
"And your full team know it as well. And all the lawyers have got all the information, you little ugly b*stard. Keep running, fight Dubois at the CopperBox now you sh*tbag and always know that you or anybody else like you could never tangle with the Gypsy King."
Fury's co-promoter Frank Warren confirmed on Thursday evening that negotiations had now ceased and that the fight will not be taking place at the end of next month.
Featured image: Lawrence Lustig/BOXXER.