Conor Benn has responded to reports of him being handed a provisional suspension by UKAD in a statement posted to social media.
Within the post, Benn says he is 'in touch' with the drug testing agency in relation to his two failed drug tests dating back to last year.
The 26-year-old also says he is still able to fight abroad despite Boxing News reporting that he had been suspended by UKAD for failure to comply with their investigation.
Benn's statement reads, in full: "I can't comment on anything to do with UKAD, other than to say that I am in touch with them.
"Someone at the BBBoC [British Boxing Board of Control] or UKAD obviously wanted to create a headline unlike the [Amir] Khan case where it was kept quiet for 14 months, but this is nothing new…I remain free to fight outside the UK."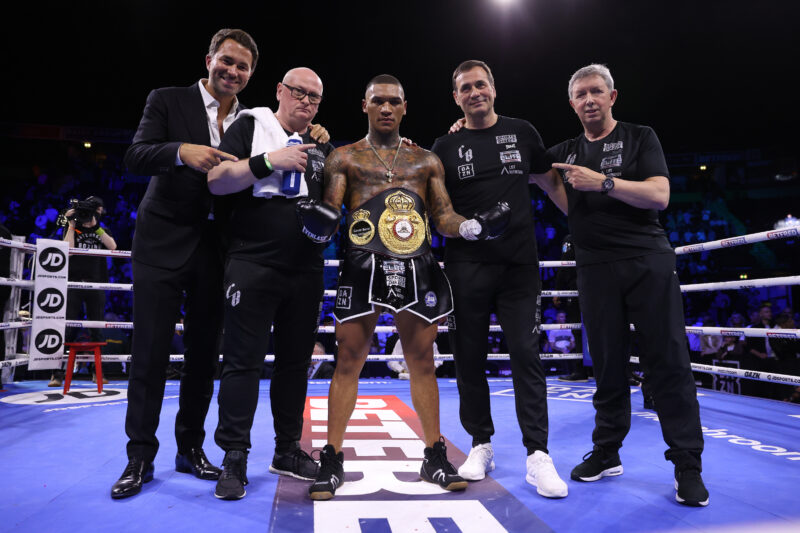 The BBBoC operates under UKAD rules which seek to ensure compliance with the World Anti-Doping Agency (WADA) Code.
Under such rules, any BBBoC license-holder could face ramifications if they assist with Benn's return, abroad or otherwise, when he is still suspended.
These include promoter Eddie Hearn and the opponent – Benn refused to renew his BBBoC license at the end of last year.
June 3rd is being mooted for a return on June 3rd – with the likes of Chris Eubank Jr, Kell Brook and Manny Pacquiao rumoured as potential opponents.
The Daily Mail's Riath Al-Samarrai, who first broke the news of Benn's failed test just days before his planned showdown with Eubank Jr in October, has reported that Benn is now complying with the UKAD investigation.
Benn handed a 270-page document outlining his case to the WBC in December but refused to communicate with the BBBoC/UKAD.
It now appears the dossier has also been sent to UKAD however as Benn looks to clear his name.
The full story from the Daily Mail can be read here.
Featured image: Mark Robinson/Matchroom Boxing.