Anthony Joshua marked his return to the ring on Saturday night with a 12 round decision victory over the decent but overmatched American Jermaine Franklin at London's O2 arena.
This was meant to be more than just your run of the mill comeback fight that so many boxers coming off a defeat have put us fans through, this was to be the start of a new a chapter or even a new beginning for the Watford man. Much has been made of his teaming up with texan trainer Derrick James and the relocation of his camp to the states. Joshua 2.0 was imminent.
This is not a review of the fight, it was tortuous enough to watch let alone rewatch (again), review and write about, but rather a review of AJ himself and his career thus far.
Joshua 1.0
Joshua started his professional career with Matchroom in 2013, hot off of his Olympic gold medal win against the great Italian Roberto Cammarelle. He looked great and the future looked even better. In Joshua Britain had a star and we all knew it, tremendous amateur success, the build of a Greek God, television appeal, strength, power and the one thing that everyone loves in a heavyweight, aggression. Eddie Hearn and anyone attached knew they had won the lottery with this signing. 
Everything looked great, Joshua won his first twenty bouts by stoppage with a mix of one punch sleepers and brutal two fisted assaults. In this period he of course boxed the regular introductory heavyweight opponents, think Dorian Darch and the startlingly tough but equally boring Kevin Johnson, we saw him develop under the tutelage of Tony Simms, the forgotten man of the AJ success story and we got to see him go through and step up to top level.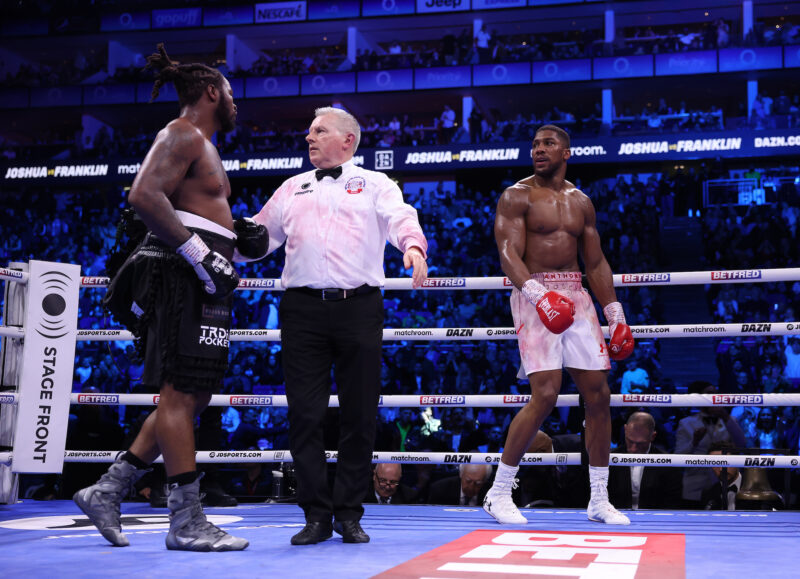 Bout fifteen saw him take on his past amateur rival, the Maniacal Dillian Whyte, Joshua won via 7th round TKO in an entertaining shootout for domestic honours and bragging rights, next was the now underrated Missourian Charles Martin (underrated due to this performance) for the IBF world title, Martin told us he walked this Earth like a God but his godlike powers were not enough to stop AJ from busting him up in two rounds in one of the most one-sided world title performances maybe ever. Joshua's brutish aggression was too much for his startled opponent.
Now a world champion it was time to defend the spoils of war, defence number one, Dominic Breazeale, who was dealt with in 7 rounds while Joshua had Glandular fever, then Eric Molina was walked through in 3. Title in hand and defended, money pouring in and fans clamouring for tickets, now was time to solidify the young heavyweight as a real world level operator by taking on the truly great elder statesmen that is Wladimir Klitschko.
This is the fight to mark AJ out as something special, he teamed back up with Rob McCracken and Hearn sold the hell out of it.
Klitschko was returning after a two year hiatus and his defeat to the then retired and morbidly obese Tyson Fury was largely forgotten in the excitement and build up of this fight.
The two giants battled it out in April of 2017 under the arch of Wembley stadium in front of a post war record crowd of 90,000. Joshua won by 11th round TKO in a fight full of blood and drama to unify his IBF title with the vacant WBA belt. A few cautious early rounds followed by both men hitting the canvas, Joshuas chin passing the test of "Dr. Steelhammer's" thunderous rear hand smashing into it and ultimately the younger heavyweight having just that bit more in the tank. This was not a fight won on skill or tactical nouse but rather rugged violence and a screw you attitude from Joshua (an attitude that is now sadly missing).
In most fans and pundits opinions this fight marked the last time we saw the true, swaggering, combination punching version of Joshua. Something clicked in his mind that night and something changed.
Joshua 1.5
The tough and decent Carlos Takam was next as he stepped in as replacement for Kubrat Pulev  who Joshua was meant to box. Takam injured Joshua's nose with a headbutt and boxed well giving AJ some trouble but was eventually stopped in 10th round.
Most fans would agree the stoppage was premature and the bout itself was pretty boring. Joshua just didn't seem to be able to handle the injury to his nose and his menacing combinations that had been so destructive in his past bouts were just not there as he preferred to box at range, he looked slightly apprehensive and nervy the whole way through. It was a dull affair but you could not hold it against AJ after the Klitschko performance.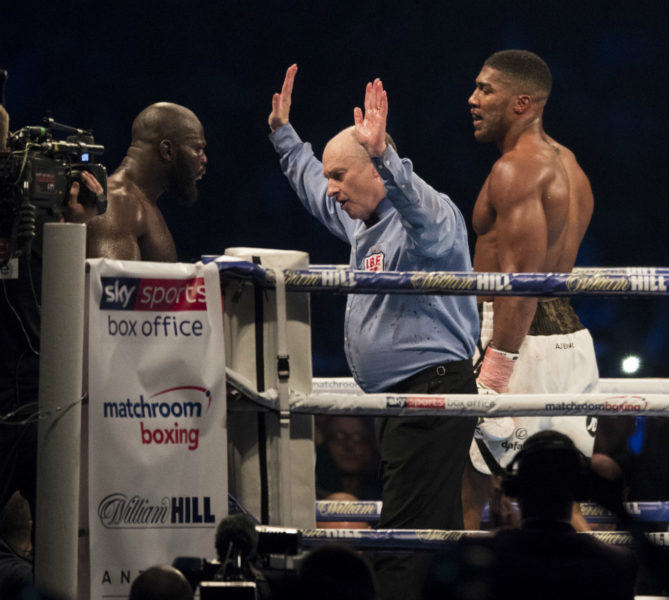 IBF and WBA titles secured it was time to add to the collection. In stepped WBO title holder Joseph Parker. Parker who is now a mainstay of British boxing had won his title in a close bout against Andy Ruiz and was coming off of a dreary title defence against Hughie Fury. Joshua was forced to go the distance for the first time in his career, this fight was marred by the Italian referee Giuseppe Quartarone's appalling performance. He would not allow the boxers to work on the inside, this was extremely detrimental to Parker who was having decent success when the action got close and personal. But even without the referees strange antics Joshua was again boxing tentatively, focusing on his jab, prodding and poking at Parker and utilising a high guard and again the combinations just weren't there.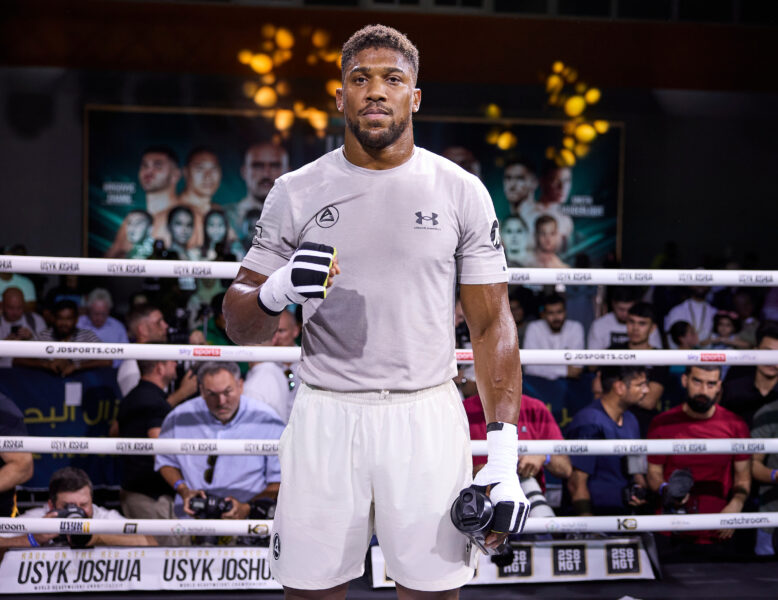 Now it was time to take on another one of the old guard, the former WBA champion Alexander Povetkin of Russia. Povetkin who was also an Olympic gold medalist was vastly experienced and had more than proven himself at world level but was 38 years old and had a lot of miles on the clock. Yet again Joshua started tentatively and looked to be struggling with Povetkin's movement. Povetkin had the champ hurt early and more than once, Joshua looked stiff and bemused. But eventually the elderly Russian began to tire and from round 5 his tank was emptying, fast, AJ was landing with more frequency and he was growing in confidence, then bang, in round 7 he nailed the Russian with a sharp left hook and put him down. Povetkin rose from the canvas but was there for the taking and for the first time since the Klitschko fight Joshua unleashed a humungous and vicious combination of power punches which forced the referee to stop the fight and rescue Povetkin. Early career Joshua made a brief but much needed cameo and was destructive.
Three world titles, sold out stadiums and great PPV numbers. Time to break America. Hearn matched Joshua against the 300 pound behemoth Jarrell "Big Baby" Miller in a fight that was to take place on June 1st 2019 at the historic Madison Square Garden in New York City. Fight booked, time to sell it, Miller played his part perfectly, trash talking Joshua at every opportunity and the event became the highest grossing pre-sale in the arena's boxing history. Then it all fell apart as it turned out that Miller was doping, VADA testing revealed he had a cocktail of drugs in his system. Fight cancelled.
A new few names were touted, the likes of Luis Ortiz and Manuel Charr but eventually it was the tough former world title challenger Andy Ruiz Jr who was chosen.
Although Ruiz was known to hardcore boxing viewers for his speed and skills most casual fans just could not see past the chubby exterior and friendly face.
On June 1st the two men met in the ring but something seemed off, AJ's ring walk was odd to say the least, chewing on his gum shield and looking sightly vacant as he shuffled his way to the ring.
The fight started slowly with both men feeling each other out for the first couple of rounds. Then in round 3 all of the fears from the ring walk were abated when AJ knocked the tough Mexican down, it was a big shot but Ruiz stood up and recovered with impressive speed and set about returning the favour, he walked through jabs and delivered a nasty shot to AJ's temple, staggering him and forcing him to the canvas, the tide had changed, Joshua went into his shell and the chubby Mexican again floored Joshua by forcing him into a corner and pummelling him with heavy leather. Joshua rose to take the eight count but his fate was sealed, this was not going to be a pleasant evening.
Rounds 4, 5 and 6 were cagey, no man wanting to commit and leave themselves open to a counter attack, even so Ruiz looked the far more comfortable, as if he knew this was going to be his night. Round 7 and Ruiz again scores a knockdown with a heavy combination again Joshua got up on his feet but this time his tank was empty, he engaged Ruiz but was floored for a fourth and final time, he spat out his gum shield, stood up but turned away from the referee and walked shakily back to his corner. Disorientated, bruised and beaten Joshua was unable to answer the referee's questions and the fight was finally stopped. Making Ruiz Jr the winner by 7th round TKO and new unified heavyweight champion of the world. Joshua was defeated for the first time in his pro career.
Many pundits and fans see this as a historic upset, as if Ruiz never really had a shot. They are wrong, the writing had been on the wall for quite some time.
If the Klitschko fight made him hesitant, this one left him downright nervous.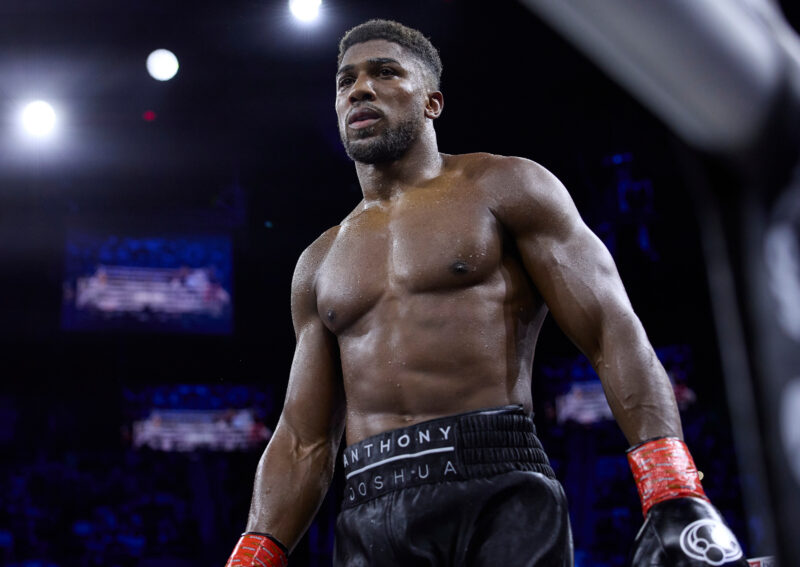 Of course the rematch was next, taking place six months later in Diriyah, Saudi Arabia. What could off been a great fight was sabotaged by Ruiz's lack of discipline, he came in to the fight horrifically over weight and unfit. Due to this Ruiz was a shadow of the man that dramatically defeated Joshua. And the fight was a concussively dull affair, Joshua boxed and moved with a stiff jab and avoided trading with Ruiz at all costs, was declared the winner by unanimous decision and regained his titles. Of course, coming off the loss and on the comeback trail Joshua did the right thing, sticking to the fundamentals and staying disciplined but you just could not help but think he seemed scared of getting hit. This marked the most crucial moment of his career, he no longer trusted his chin.
A year later in December 2020 Joshua took on the Bulgarian Perma-contender that is Kubrat Pulev in front of a poultry one thousand fans during the deep, dark days of the Covid-19 pandemic.
Both men started cautiously but Joshua came out aggressively in the 3rd round and forced Pulev to turn his back and take the count, when the action resumed Joshua knocked the Bulgarian down with an uppercut late in the round. Pulev is teak tough and recovered and even managed to win the 4th round on some score cards. The the action lulled, Joshua seemed to revert back to his nervy antics and looked uncomfortable and stiff. Round 9 and Joshua uncorked a nasty barrage of uppercuts and knocked his man down. Pulev got up but it was refreshing to see Joshua throwing uppercuts again, they're probably his most destructive punch but had been out of his arsenal since 2017. He then hit pulev with a lightening right hand and knocked him out. Joshua won by 9th round KO.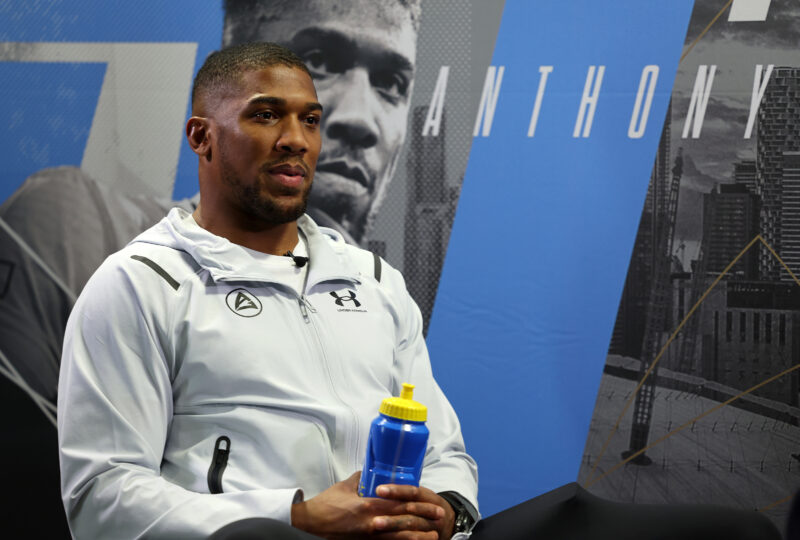 It seemed he may of got his mojo back. Throwing uppercuts, utilising combinations and being aggressive but he was up against an ageing Pulev and again the performance was far from convincing. But the real test was yet to come.
Tottenham Hotspur stadium, September 2021. Usyk Vs Joshua.
Joshua and his team including McCracken had not come up with a proper game plan and tried to outbox the Ukrainian savant. This was destined to fail and Usyk boxed masterfully over 12 rounds to relieve Joshua of his titles by unanimous decision. His movement and variety were far too much for the heavy, cumbersome AJ. Usyk moved in and out of range with ease, picked his opponent apart and had him wobbling more than once. Joshua again seemed unable or unwilling to commit to throwing combinations.
Second loss on the board, Joshua decided to make some changes which of course in the vein of many beaten boxers before meant he sacked his trainer and mentor Rob McCracken. But the rematch was to come.
Joshua 1.5+
Post loss blues overcome, blame game played and heads rolled, team AJ found a new trainer in Robert Garcia. We were told this marked a new dawn in Joshua's career and we would see a new improved AJ. 
The rematch with Usyk took place at the King Abdullah Sports City Stadium in Jeddah, Saudi Arabia in August 2022. AJ was instructed from round 1 to throw his punches in tandem with his opponent to increase his chances of landing, he kept himself in a semi crouched position throughout the fight which allowed him to tea off with massive body punches which were effective and had Usyk hurt and wincing more than once. All in all it was a much improved performance compared to the last fight and far superior tactics were utilised, but still it was not enough. Usyk successfully defended his titles by a split decision with one judge scoring in favour of Joshua. And it must be noted that Usyk was probably not at his best, you cannot imagine the invasion of his home country would not have affected him and his camp.
Then the came Joshua's utterly bizarre and seething antics and that infamous post fight rant. The man was beaten and the ego just wasn't having it. This was a window into the inner workings of team AJ, we saw that no one had his best interests at heart and no one dared ruffle the golden goose.
The blame game was played once more and Garcia was let go. Joshua 1.5+ was faulty and ultimately malfunctioned in front of the world.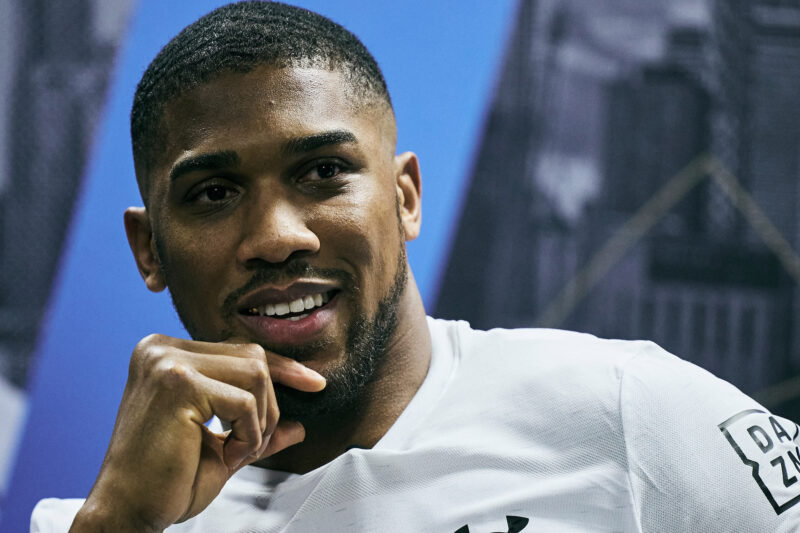 Joshua 2.0
Two defeats in a row, two trainers disposed off and a tantrum for the ages, a new chapter was desperately needed.  
The team up with Derrick James and the move out of the uk made perfect sense but what didn't make sense was the opponent.
The former champion mostly dominated his tough No 34 world ranked heavyweight opponent throughout the 12 rounds and showed thoroughly decent fitness, strange when you think back to Joshua's last bout against Oleksandr Usyk after which he told us that big men like himself were not made for going the distance. The bout was dreadful, Joshua was content to throw single shots from range, he was again hesitant to throw combinations and looked skittish throughout and Franklin was happy to just survive.
This was not the performance of a man destined to reclaim his titles. The likes of Fury, Joyce, Wilder and Whyte will be licking their lips. Joshua 2.0 does not look like the improved model we were promised.
Conclusion
Anthony Joshua has had an amazing career, he's won it all and he's done it all. But if he has a future at world level he has to make some major changes or maybe even revert back to type. 
What's most startling about Joshua is that he now utilises a more amateur style than when he was actually an amateur, ever since Klitschko he has been more and more cautious and this safety first attitude was compounded by the Ruiz Jr upset. The attitude is gone, the swagger is missing and he is simply not as good as his nasty, combination throwing younger self. We have seen his ego consume him, his people abandon him and we know his loyalties can change, he appears terrified of getting hit and in all honesty looks like he'd rather be any where else than in the ring.
Can you have a shower without getting wet?
Of course not!
Can you have a fist fight without getting hit?
Again it's no, and this is what Joshua needs to come to terms with.
For now he's still at top level and maybe he can recapture his Joshua 1.0 destructiveness, but right now he looks vulnerable and the sharks are circling.