Trainer Shane McGuigan has condemned Ellie Scotney's removal from the Katie Taylor–Chantelle Cameron undercard on May 20th in Dublin.
Scotney was initially set to face IBF super-bantamweight champion Cherneka Johnson before revealing in a statement on Tuesday that she is set to be removed at the request of Cameron and her management team.
McGuigan previously trained and managed Cameron alongside his father Barry under their Cyclone Promotions before she left in 2019.
Cameron responded with a social media post of her own a day later referencing her previous struggles when working with the McGuigan family and says she did not want to be around them during the "biggest fight of her life."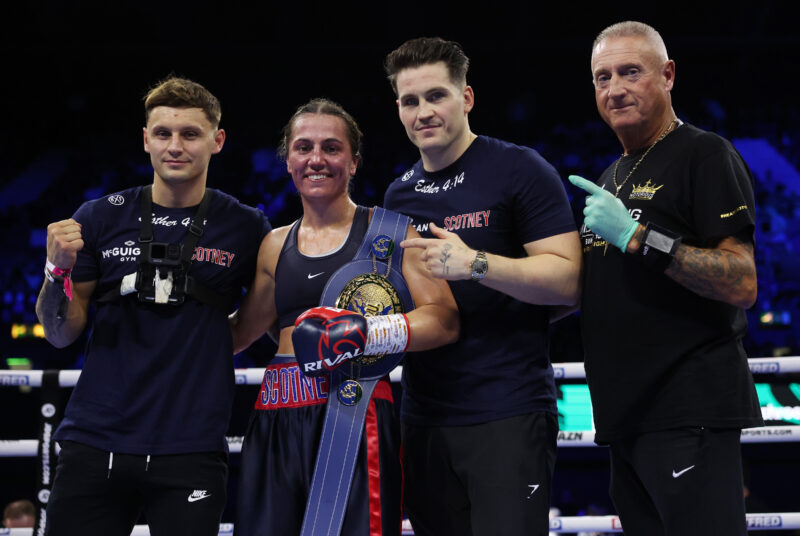 "A few years ago I was almost walking away from a sport I love because of what I went through with my team and was not in a good mental or physical place at all", Cameron said.
"Ellie is right when she said that she has fought on the same cards as me before, but on these occasions only the people closest to me know what I had to go through because of this, and did what was necessary to make sure I stayed on track and positive, and not let that affect my mindset and my performance, despite the emotions it triggered."
McGuigan, who now trains Scotney, responded with a statement of his own on Thursday addressing her removal from the card.
The statement read: "I'm so disappointed that Ellie is caught in the cross-fire by the demands of Chantelle's team preventing Ellie's dream world title shot, previously announced on the Homecoming card of her idol.
"I reject Chantelle's suggestions about her treatment. We were sad to lose Chantelle from our gym and we've always wished her all the best.
"At the time she left (in the same period as 4 other boxers who all joined the same organisation), we did things through the correct channels. The BBBofC had a hearing in relation to what she claimed and confirmed that Chantelle had no justification for walking away from our management.
"I've never spoken about Chantelle's situation and I'm only doing it now because she's repeated damaging and false accusations."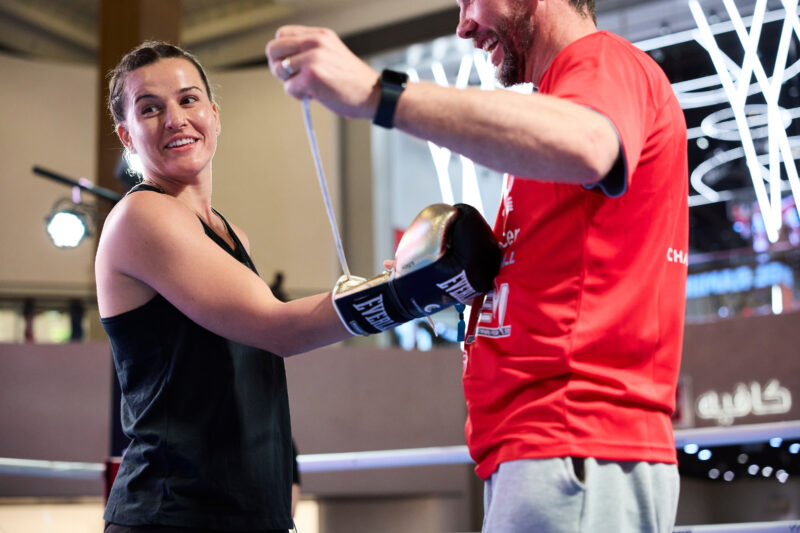 McGuigan also highlighted the fact both Cameron and Scotney had fought on the same cards in the past.
"Ellie and Chantelle have fought on two cards before with no issues. We're confused that this is now being given as the reason to pull Ellie's fight off the card, and we suspect that other forces are involved with this, which is so unfair on Ellie.
"I would never do something to affect the mental health of any fighter. I have suffered immeasurable grief and sadness in my life and had my own mental health struggles.
"I will fight tooth and nail for my female fighters (and I'm proud to currently train and manage two of the best in the world). I hope that a solution can be found with Eddie and Matchroom, for Ellie's sake, to get her the dream fight that she thought was right in front of her. I'll be making no further comment on this."
Promoter Eddie Hearn told iFL TV on Thursday that Scotney has not lost her opportunity to contest for the world title and may be able to do so in the weeks following Taylor-Cameron.
Featured image: Lawrence Lustig/BOXXER.