The current British heavyweight champion , Fabio Wardley (16-0, 15 KOs), has had multiple back and forths with Frazer Clarke (6-0, 5 KOs) and David Adeleye (11-0, 10 KOs) over the past week- with both men wanting the opportunity to fight for the prestigious title that could elevate their career.
Wardley has recently added another belt to his resume , winning the WBA continental title in his bout against Micheal Coffie (13-4, 10 KOs) on the Joshua VS Franklin undercard last Saturday.
The back and forths began when David Adeleye confronted Fabio Wardley to discuss their potential clash last Wednesday, during Wardleys pre fight media obligations.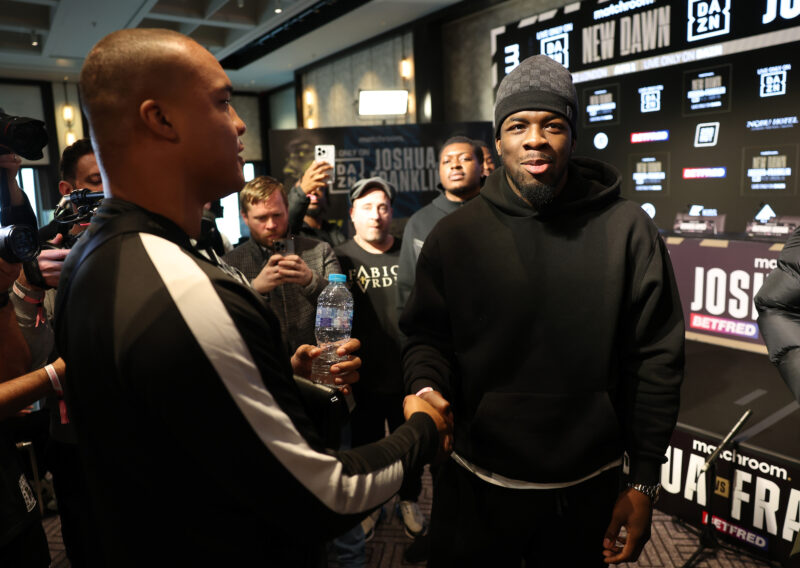 Wardley asked Adeleye when he was ready to go, with Adeleye responding- "make it your next fight". Despite the situation remaining resepectful, Adlelye commented that Wardley was nervous. However, he seemingly remained calm and collected during the confrontation.
Fellow British heavyweight Frazer Clarke has also made it vocal on various social media platforms that he feels he is ready for a shot at the title, despite only having six professional fights. However , it is undeniable that Clarke is game and the amateur and Olympic background that he has had puts him in good stead for the British title bout.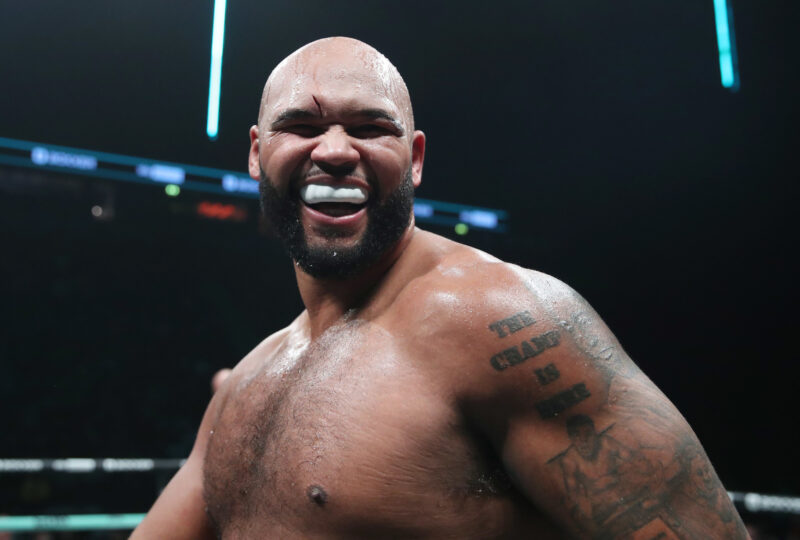 Frazer Clarke – Boxxer
The potential roadblock for the fights occurring  is that all three men are with different promoters- Wardley with matchroom, Clarke with Boxxer and Adeleye with BT. However, Wardley has come up with his own solution to resolve the situation on Instagram: "Adeleye vs Clarke eliminator to fight me for the British makes the most sense. Because no one has done f*** all to warrant the opportunity"
Clarke then replied to this: "come off it Fabio your not the world champ mate your the British champ I'm only taking it off you to say I've done it, warrant fighting for it who else you going to fight? Enjoy it whilst ya can".
Wardley and Clarke have also had a back on forth on Twitter , with Clarke commenting on a video to which Adeleye has claimed that he is the A side if him and Wardley clashed:
"Forget this, fight me I'm not arsed who's name name goes first who walks out first means nothing I'm about fighting this clown business a waste of everyone's time"