Campbell Hatton extended his winning record to 13 and 0 against Tom Ansell on the undercard of Anthony Joshua versus Robert Helenius at the 02 Arena on Saturday evening and completed 8 rounds for the first time in his professional career.
The young Mancunian with his famous name has been steadily adding to his resume and learning his trade since his uncle and trainer Matthew Hatton turned him over in 2021. Although it has not been plain sailing for the 22-year-old.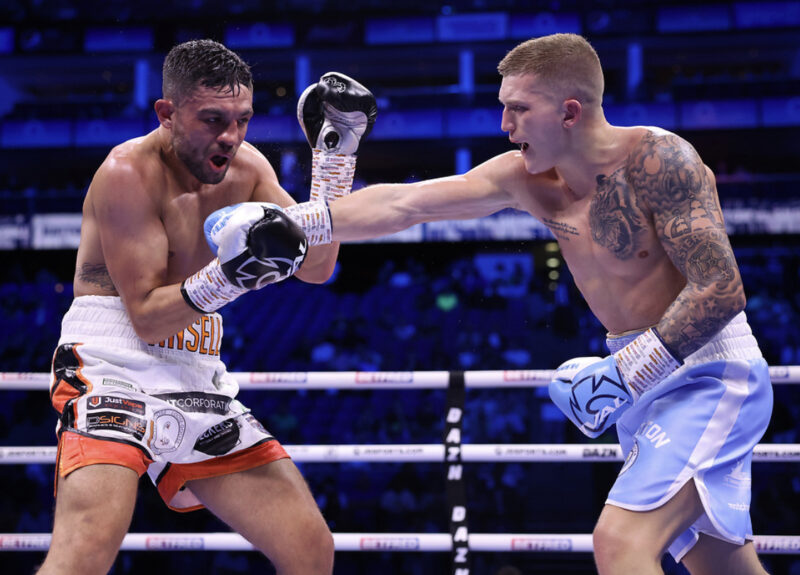 Nepo-babies are pretty common in boxing, we have seen famous sons come and go at a real rate of knots in the sweet science, seemingly desperate to prove themselves and test their grit just like their fathers, some never made a splash, some were better than they let on but could not escape their wealthy plush childhoods as was the case with Julio Ceaser Chavez Jr and some have done pretty well in and even clawed their way out of their father's shadows, Chris Eubank Jr is an example of this. Nepotism and boxing have always gone hand in hand.
But the world has changed and society is bigger than boxing, all to often we see the effects of nepotism in our society, the spoiled children of politicians, high powered executives and rancid celebrities tootling around on reality television and making mega bucks riding nothing but their surname with no foundation of actual talent. Sadly, this is something the young Hatton has been accused of but is slowly and steadily moving past.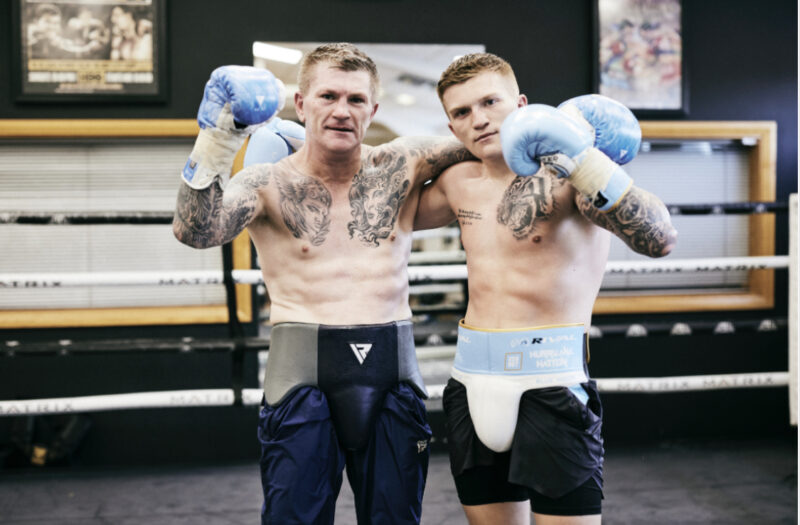 He is Ricky Hatton's son and he was never going to escape that, his father was more than just a boxer he was an icon who personified the British working-class appetite for a good time, coming along and solidifying himself as a world class operator on the tail end of the brit pop phenomena. A Ricky Hatton fight was a cultural event as much as a boxing match. So, when that man's eldest boy donned the gloves, it caused anticipation but was this really fair?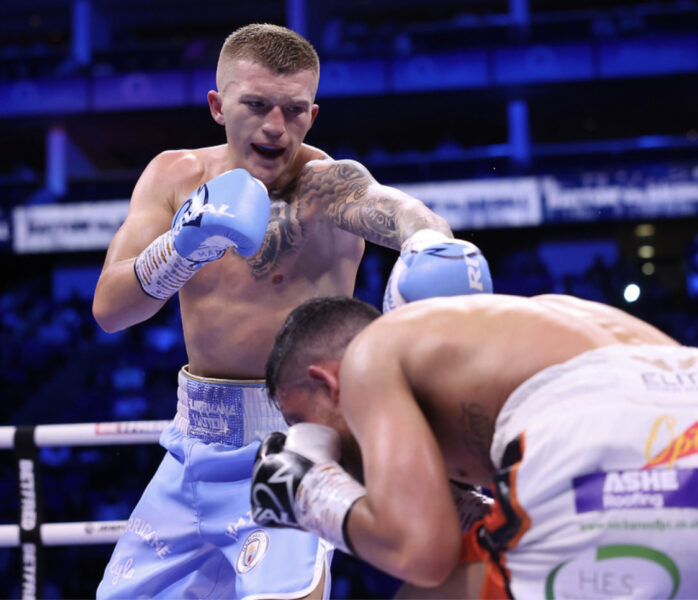 Campbell is not his father, there was no working-class struggle for this millionaire's son, none of the same hardship and dirt yet he still found himself taking punches in a boxing ring. He has explained in the past how he never really took boxing seriously until his mid-teens.
In an interview at 19-years-old young Campbell had this to say "I had always done bits in the gym with my dad and Matthew growing up, but I first started boxing properly when I was 14."
He went on to have a thoroughly decent amateur career in the juniors winning 21 out of 31 bouts and though the media has decided to report this as a mediocre or chequered record, anyone who knows anything about amateur boxing will realise that it's actually a very solid record, he also won a National Novice Title and two North West Titles.
He made his debut against journeyman Jesus Ruiz in 2021 on a show held in Gibraltar and was taken the full 4 rounds. A young novice teenager is what he was and that is how he looked, his combinations were messy, his defence porous and his feet clumsy. Obviously, Eddie Hearn had to have the Hatton name attached to Matchroom and has been promoting the him since his second bout, the merits and true reasons of this move have been discussed at length and it was obviously never the best idea for Hatton's career progression though it may have been for his wallet.
Now 13 pro bouts on he still has these issues but only the staunchest of critics could deny his improvements, the sparring has paid off, his timing is tremendously improved, the footwork is effective and tidy and he's building himself a real defence he is even developing some pop in his shots and has snatched himself 5 wins by stoppage. The one thing that still lets the young man down is his lack of the much talked about man strength, physically he is still a boy, the strength will come but English and British title level is a man's world and it's hard to see him stepping up successfully until it develops, if the powers at be at Matchroom Boxing and 25/8 management were to force him into that level anytime soon he would get hurt.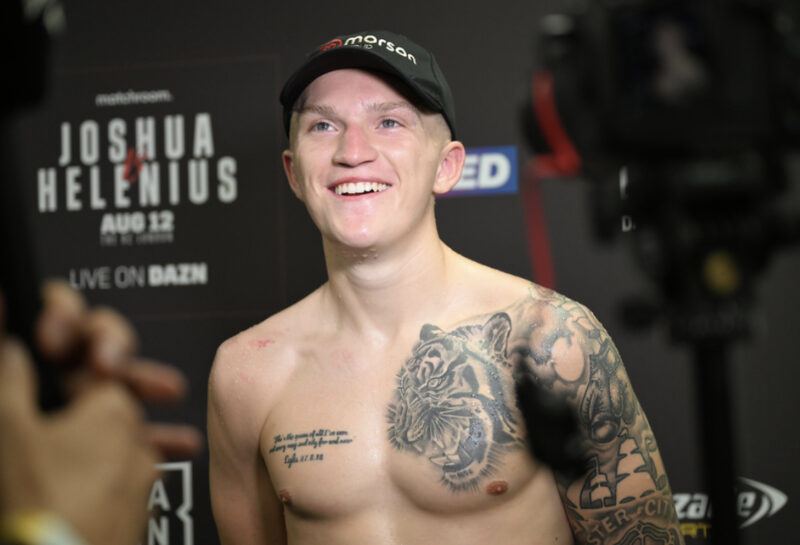 But it's not all bad, he is improving, he is selling tickets and he is winning. The fight with Ansell was admittedly not the most entertaining affair but it was a sharp and measured performance.
Yes he is over promoted for what he is, he has what he has because of his last name, he is still scheduled to box way too high on Matchroom fight card's, and at this moment in time he is simply not the talent the boxing money men want him to be, perhaps he never will be. But you can only judge a man on what he himself can control and on that basis Campbell Hatton deserves the respect of fight fans.