It's Fight Night for Anthony Joshua Vs Dillia…. hang on, that doesn't sound quite right, does it?

Good old British Boxing. It draws you in, doesn't it? A history of violence between Anthony Joshua and Dillian Whyte. Coming together a third and final time; once in the amateurs, once as young and upcoming professionals and once more at the tail end of both of their careers. It was fate. Both men meeting to settle a score to see who would come out 2-1. It had to happen.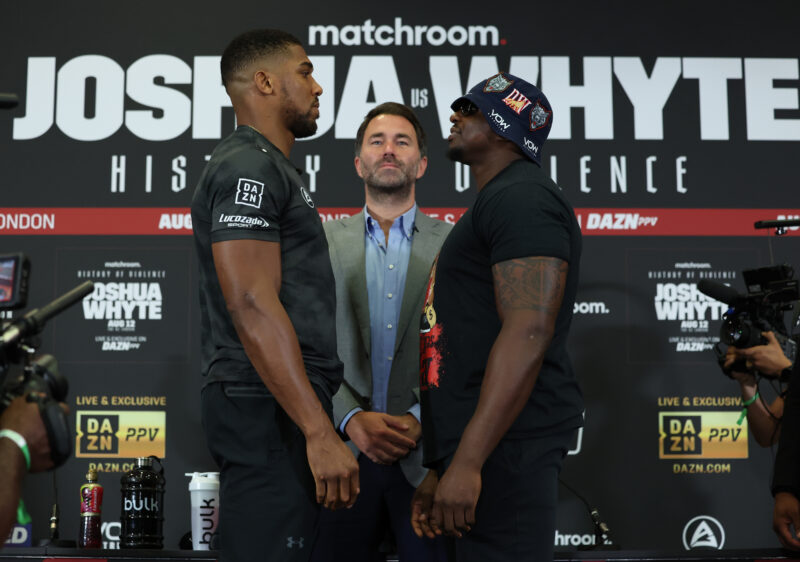 And yes, it had to happen. An adverse analytical finding found by VADA in Dillian Whyte's random anti-doping test. Yet another failed test which continues to taint this sport. And something which is becoming so frequent, it really is turning people away from tuning in and dipping their hands in their pockets for the privilege.

Let's not sugar coat it; it stinks. And when I say it stinks, I mean British Boxing stinks. Right to it's core. We've just seen Terence Crawford Vs Eroll Spence for Welterweight Supremacy at the T-Mobile Arena for every single World Title in America. It was incredible. And we can't get a Heavyweight clash on (with no belts on the line by the way), because of an adverse analytical finding. Louder for those at the back; IT STINKS.

I was really looking forward to Anthony Joshua Vs Dillian Whyte. More so to see where both men are at at the back of end of their careers. But there was something nostalgic about it as well. Throughout my time of watching boxing, Anthony Joshua and Dillian Whyte have both been there from the beginning. They've both given so much to the sport of boxing in the form of massive heavyweight nights and world championship showings. It was as though we were going back to the start.

This isn't Dillian Whytes first Rodeo when it comes to adverse analytical findings from a Drug Test. I will leave it at that.

Regarding the late replacement of Robert Helenius, fair play to Matchroom for getting him in and keeping the night of boxing on (and also replacing the PPV Model to part of your DAZN subscription). Credit has to be given here. And the undercard fighters are still getting paid and able to fight tonight. And I have to say, I am looking forward to the undercard which has some meaningful heavyweight scraps.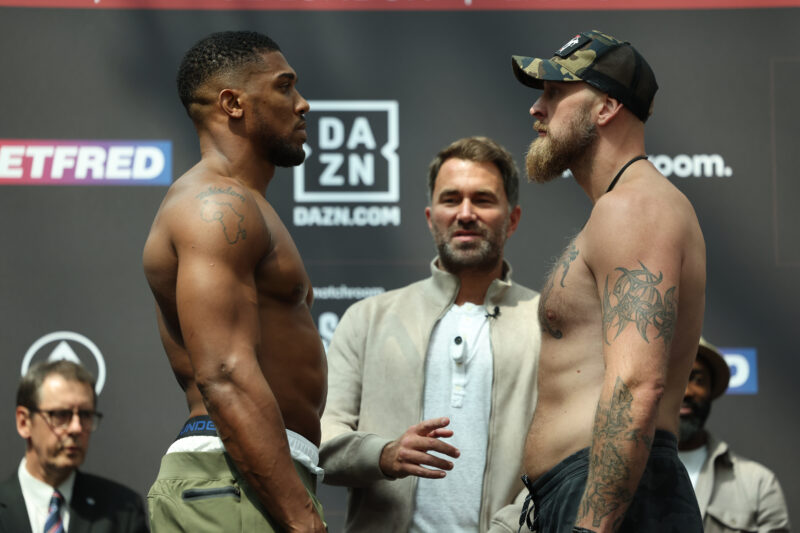 Does Robert Helenius have a chance? Well, going off Anthony Joshua's last performance against Jermain Franklin, anything can happen (I highly doubt it though). Helenius has come in on short notice after fighting in Finland last weekend. So there is the thought that he comes in match fit. But the odds are Anthony Joshua leathers him inside 6 rounds.

Unfortunately I have nothing else to say about the main event. Make of it what you want. Anthony Joshua is fighting so that's something, but I was hoping to see him in against Dillian Whyte. Again, British Boxing stinks. Let's have a look at the undercard.

Undercard
The chief support of the evening comes in the form of Filip Hrgović Vs Demsey McKean in an IBF Final Eliminator. Whoever wins this fight gets a shot at the winner of Oleksandr Usyk Vs Daniel Dubois. Yet another stumbling block stopping the undisputed fight!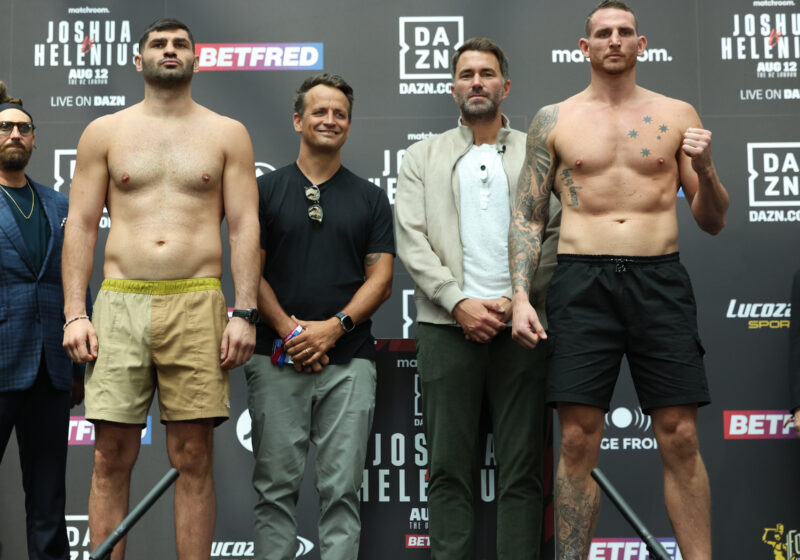 Derek Chisora takes on Gerald Washington for, well, nothing to be honest. However, it will give us an idea as to where Del Boy is at. If he wins, he can of course carry on. If he gets beat, it's curtains.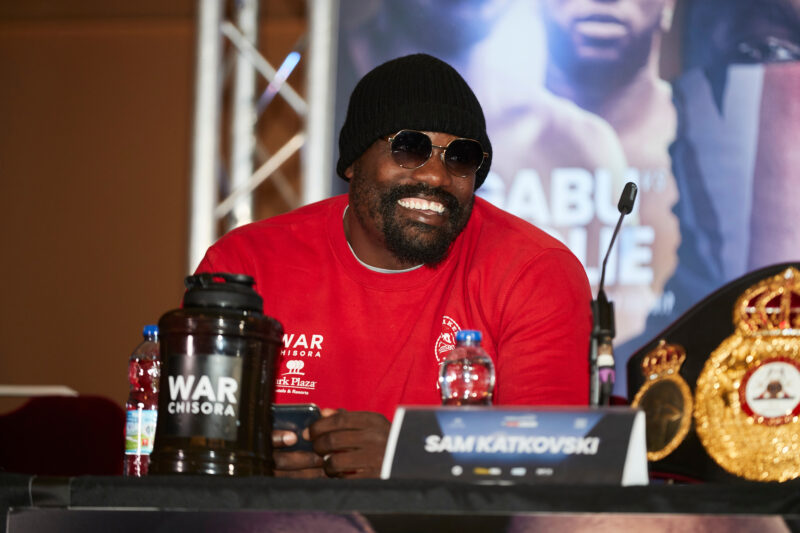 The best of the bunch has to be Johnny Fisher Vs Harry Armstrong in what is Fishers first title fight for the Vacant BBBofC Southern Area Heavyweight Title. Fisher who comes in unbeaten takes on the tough Armstrong whose record stands at 7 Fights, 5 Victories, 1 Draw and 1 Loss. Looking forward to this fight out of all of the fights on the card this evening.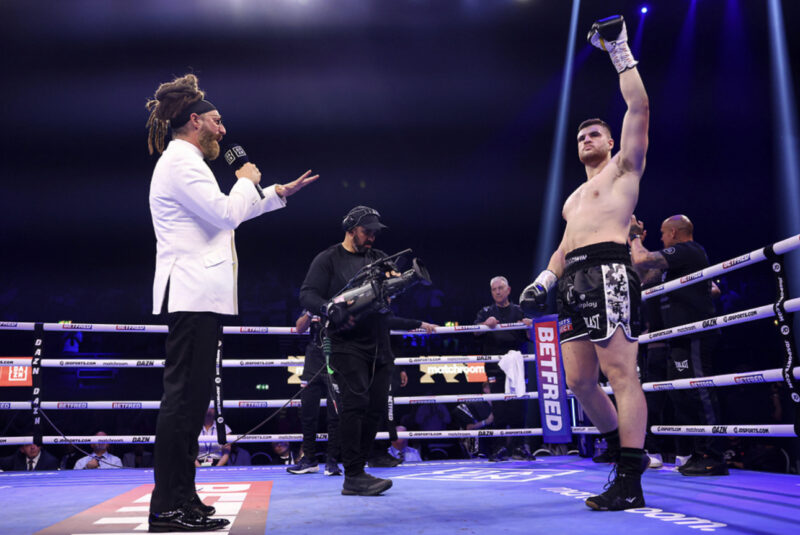 Campbell Hatton makes up the main card with a clash against Tom Ansell in an 8 Round Super Lightweight contest.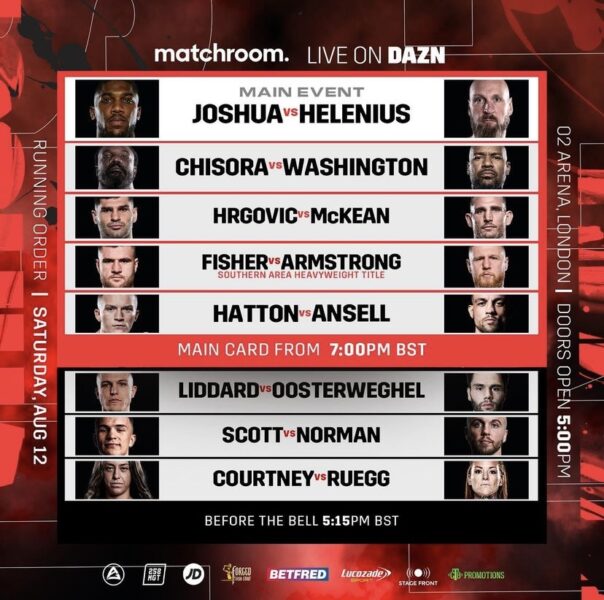 Before the bell action gets underway at 17:15 with Maisey Rose Courtney Vs Gemma Ruegg, Brandon Scott Vs Louis Norman and George Liddard Vs Bas Oosterweghel.

Not the main event we were expecting, but then again this is British Boxing. Suppose we should be thankful we've got a fight night on all together.

Greg Cooke/GC___123 X BBTV