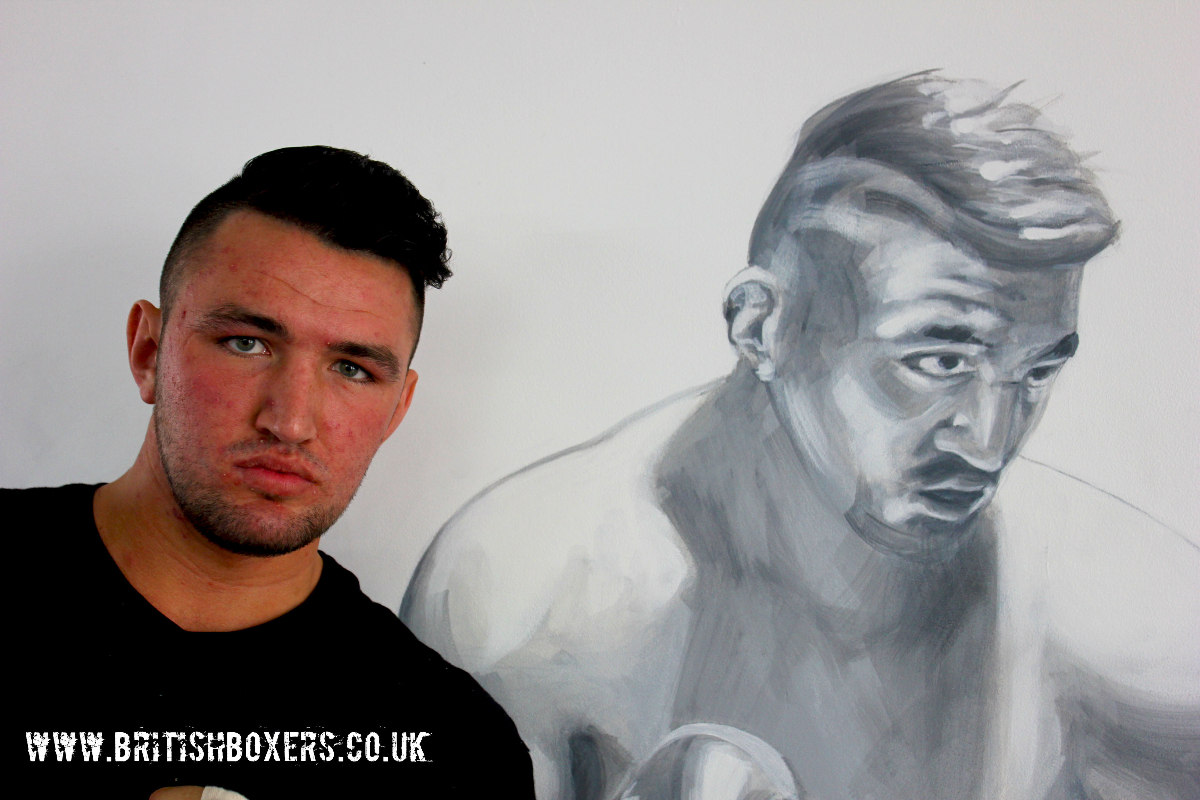 Young heavyweight prospect Hughie Fury scored a wide 10 round unanimous points decision over the experienced Ukrainian Andriy Rudenko in Monte Carlo on the undercard of Martin Murray's failed world title challenge over Gennady Golovkin.
Judges scores all in favour of Fury were: 98-92, 98-91 and 97-92 
Amid the wild furore in Monaco on Saturday night, Manchester's Hughie Fury registered his 16th win in the professional ranks, ousting the teak – tough Ukranian Andriy Rukenko.
The unassuming member of the fighting Fury brood looked impressively prepared to use the range gifted to him by his massive frame. He jabbed Rudenko at will from the outset to set up hurtful short hooks as his lumbering foe seemed apparently clueless, appearing content to lunge forward – swinging without heed of consequences and looking to land a one shot KO rather than work for an opening.
Hughie continues to build his career under the radar of the media hype surrounding cousin Tyson. It may not be long before the spotlight is fixed more closely on Fury the younger and the wait for domestic honours should bear the sweet fruits of success if Hughie continues in the clinical professional manner of last night's commanding unanimous decision win.
Hughie, 20, had been out of the ring for 9-months with a viral infection and going in against someone of 31 year-old, Rudenko's experience in his return fight, is testament to his potential and is a very good win for the rookie heavyweight.
He put on a fine display considering the circumstances and this was a nice win for Fury who has plenty of time on his side to learn his trade and progress correctly.
Hughie from Manchester, also the training partner of unbeaten world contender Tyson Fury and trained by his father Peter Fury, worked well behind a lovely jab and for a big tall man he impressed with his defence and calm way he went about his work. Having the experience of working with Tyson and seeing how his career progresses in front of him, can be of massive benefit to his fight education. To go with his natural fighting talent, he has the world class sparring, with the hard work and dedication of dad Peter and his passion to succeed, he has a lot going for him.
Lets hope Hughie a former world amateur champion can now keep well and pick up the momentum he had when he started his pro career in 2013 when he had 12 fights on the bounce. Fury is a heavyweight with an exciting future and takes his record to 15-0, 8KOs with this win.