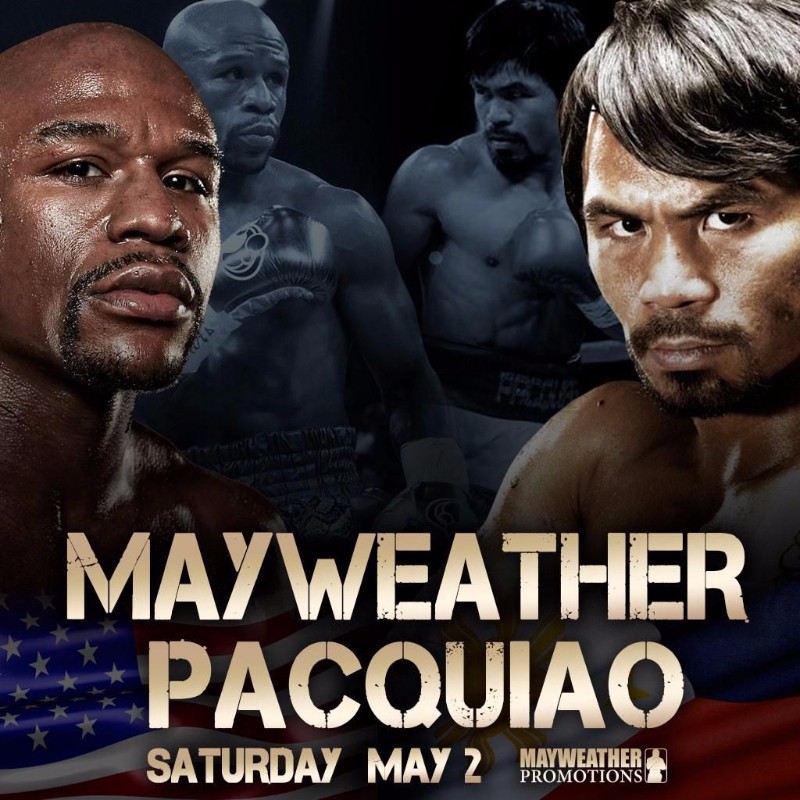 Amir Khan's relationship to the five-division world champion Floyd Mayweather Jr. consisted mostly of desperately clamoring for a chance to dethrone the American superstar. Khan has repeatedly and very publicly challenged Mayweather to a meeting in the ring with no avail. The Bolton-born boxer has made a name for himself as a former two-time world champion but Khan's clout couldn't earn him the bout with Mayweather he so coveted.
Khan's new relationship to Mayweather is that of a supporter. Mayweather, undefeated in his professional boxing career, finally agreed upon a deal to fight his bitter rival Manny Pacquiao in one of the most anticipated fights in the history of boxing. The mega-fight touting the largest purse, £170 million, in the history of professional boxing has brought out a wealth of opinions of major boxing figures including current and former champions. Khan recently joined that wealth of notable boxing figures choosing sides.
Khan has publicly backed Mayweather confirming he believes the American will emerge victorious against Pacquiao on May 2nd. After closely following Mayweather's training for the fight via social media, Khan believes Mayweather might even provide new tactics we haven't seen yet out of the champ. Khan noted that Pacquiao's aggressive nature will be neutralized by Mayweather's defensive and well thought-out approach; "[Mayweather] will be much smarter and he'll pick his shots a little bit better. He'll make it a little boring at times because Manny, as we know, is a come-forward fighter who likes to do a lot of punches. But Mayweather will try to avoid all those punches and just maybe throw that one shot that will count and then move away again." Odds makers most likely agree with Khan's assessment of the fight as those partnered with www.gambling.com favor Mayweather at 4/9 odds to beat Pacquiao.
Khan like many are concerned the fight might have been finalized too late after years of bickering between both sides on terms for the fight. Khan believes the fighters' age will play a role in the quality of the fight, explaining he believed the fight would have been better had it taken place five years ago when both fighters were in their prime. But regardless of potential quality, Khan will join the millions who tune-in to witness the epic bout.
Khan has been unable to secure a new opponent following the devastating news of Mayweather landing a deal to fight Pacquiao. Khan is hopeful he can secure a deal with the likes of Timothy Bradley, who last defeated Pacquiao, or Adrien Broner but no such fight has been discussed. Securing a bout with a name like one of these could spring Khan back into the spotlight of the boxing world after getting knocked out by Danny Garcia.
Muhammad Ali, considered by many the greatest heavyweight boxer of all time, recently revealed he will be supporting his long-time friend Manny Pacquiao come May. Kahn and Ali are just a few notable figures sharing their views on this long anticipated mega-fight between two rivals. Regardless of how much support they each garner as the fight approaches, both fighters will only have themselves when that bell rings on May 2nd.