Unbeaten rising super-featherweight prospect from Manchester Zelfa 'Brown Flash' Barrett (7-0, 2KO's) was suppose to fight on February 13th on the undercard of Terry Flanagan's WBO world lightweight title defence against Derry Mathews at the Echo Arena.
But this week news was released that Flanagan had picked up a foot injury, and the show has been re-arranged for March 12th instead.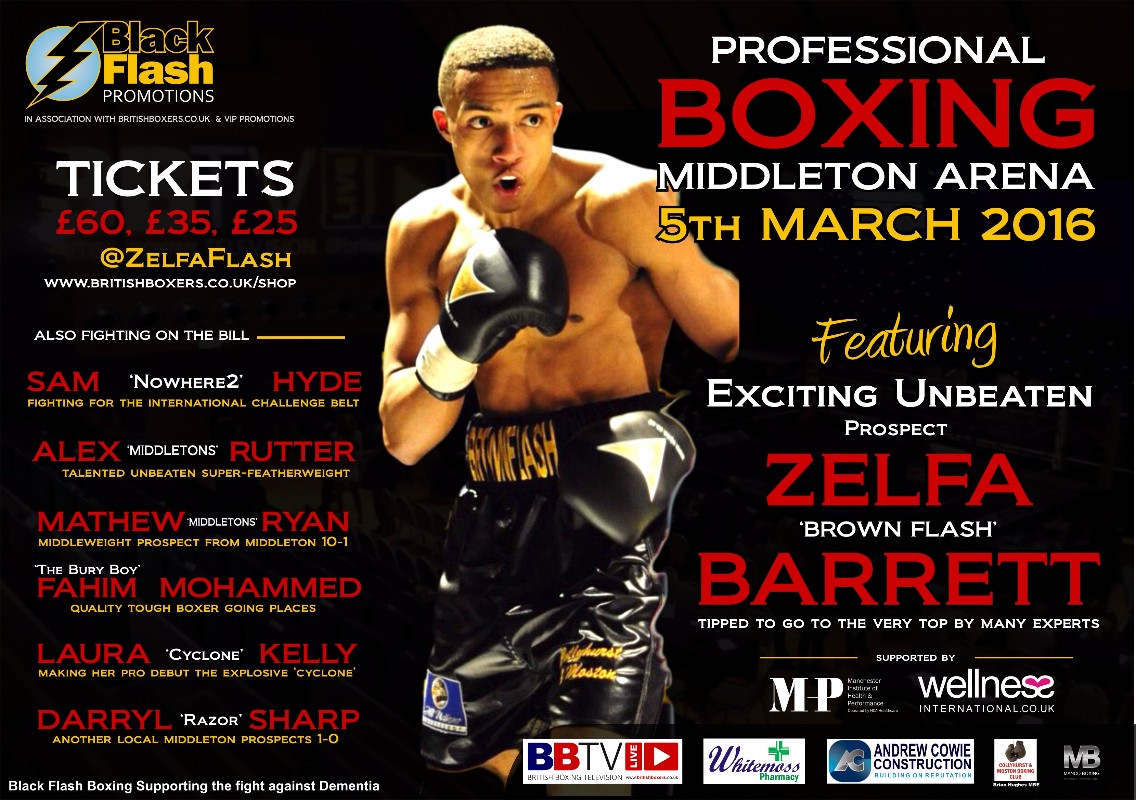 Barrett, 22, who fights under the Black Flash Promotions banner, already had a fight set up on one of their shows for March 5th in Middleton, Manchester, meaning he will now fight on both consecutive Saturdays, Barrett says that is no problem to him!
"That's nothing to me, I would fight every Saturday if I could." Barrett told British Boxers.
"I love boxing, this is my job, my career and I am confident in my ability and my conditioning that fighting twice seven days apart is a privilege to me.
"Obviously when I got the call that the fight had been postponed I was gutted at first and my first thought was all the training I had done and I'd had my mind focused on February 13th, then March 5th, now though it's March 5th first, then March 12th and I can't wait.
"Everything happens for a reason and this is just how it's meant to be now." added Barrett.
Barrrett's fight on the 5th will be shown Live on BBTV on BritishBoxers.co.uk and his fight on the 12th will be live on BoxNation.
In the video interview Barrett talks about his fights and finished with a prediction for the Scott Quigg vs Carl Frampton fight coming up on February 27th in Manchester.