British boxing has two reigning world heavyweight champions! Tyson Fury, the WBO and WBA title holder and last Saturday Anthony Joshua claimed the IBF version that was stripped from Fury and then won by Charles Martin, who Joshua KO'd in two rounds at the O2 Arena in London.
Fury did the supposedly impossible and defeated long reigning champion Klitschko in Germany in November last year. Fury will take on Klitschko in a rematch on July 9th in his home city of Manchester and then a fight against his British rival and fellow champion Joshua would be a massive fight for British boxing and break all records for demand.
[sam id="1″ codes="true"]
Joshua's promoter Eddie Hearn of Matchroom Boxing knows it his the fight both boxers want and are willing to take. It is a fight the boxing world want, let alone the UK fans and Hearn is happy to make the fight for his man and says fights like this have to be strikes upon and made at the right time. That time could be November this year, possibly at the Millennium stadium Hearn says, or possibly next summer at Wembley. Joshua first fights himself again in June or July but first the promoter says his man needs a rest and has many media assignments to deal with before he gets back in the gym
Anthony Joshua claims the IBF world heavyweight title against Charles Martin in London on Saturday night.
"Were gonna get back out, back to it, the schedule, the media requests since have just been crazy so I think he's bona need a couple of weeks to deal with all those." Promoter Eddie Hearn told Sky Sports News HQ. "A slight rest for his body, I know it was only two rounds on Saturday but it's been ten, eleven weeks of a real hard camp training three times a day.
"And then get ready for another fight in London, end of June early July and look to take out the top contenders."
Hearn says a fight against British rival David Haye is an unrealistic fight this summer and says he doesn't see that one happening. "I think thats unrealistic, as much as Haye wants the fight, he knows it's a proper fight and that fights going to build and grow. It's a fight I always thought was inevitable.
"I think Tyson Fury is our pick before that, because he's got the belts and I think unification fights have to be a priority.
"Haye against Joshua is a massive fight possibly next spring, summer but I think Fury realistically could be one for 2016.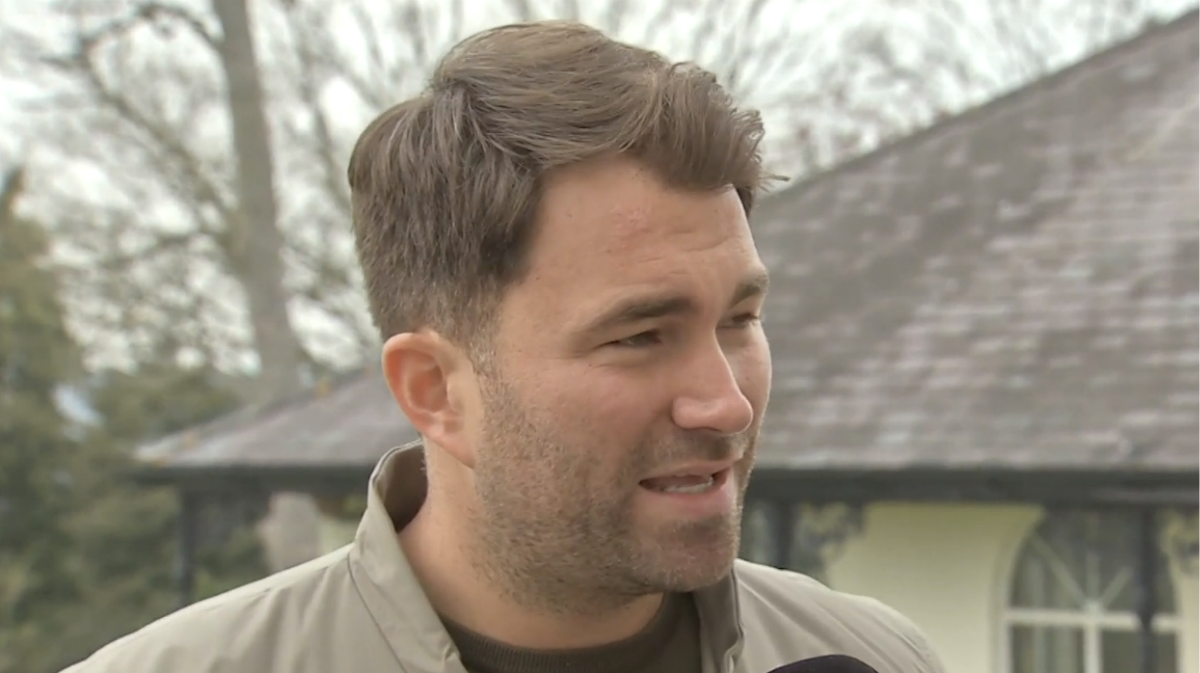 Promoter Eddie Hearn talks Tyson Fury vs Anthony Joshua – Watch video interview here.
Joshua's next fight has been earmarked for July 9th and Hearn confirmed that immediatly after Joshua beat Martin on Saturday. That is the day that Tyson Fury will defend his world title belts in a rematch with Wladimir Klitschko in Manchester but Hearn has no problem going ahead with the date and believes Joshua is a bigger name than Fury and it wouldn't be too much of a problem having Joshua fight on the same night in the capital.
[sam id="1″ codes="true"]
"Thats the date we always pencilled in, looked at the national stadium for that. Does it work the same night? Maybe, maybe not. But I think that Anthony Joshua is on a whole different level to Tyson Fury in terms of popularity and drawing power, but Tyson Fury (pic below) you'd have to say is in a greater position in the heavyweight division after that Klitschko win.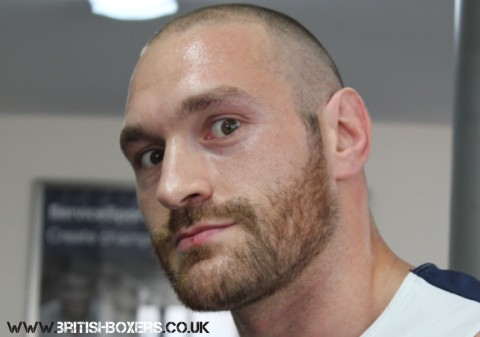 "He's (Fury) got his own fight to deal with and I'm still not sure if that fight will happen, we'll see but we must focus on that, we focus on our fight in the summer and then I think Tyson Fury is the type of guy that would jump at the AJ fight. I've chatted to Peter Fury about it, we know how big the fight is and both guys, both camps really fancy their chances in that fight.
"So I think thats a fight you will see sooner rather than later.
"Were gona go in June, July, then Fury-Klitschko potentially on July 9th. If Tyson wins that fight, he will be looking to go November time as well and so will we.
"So it's a question of, is it a stadium fight? Do we take it down to Millennium Stadium? Or do we wait until the spring, summer next year and do it at Wembley?"
Fury vs Joshua #FuryJoshua is a fight destined to happen, lets hope both stay unbeaten until then and we would have a match-up that would be a British boxing super fight!
Who would win? Give us your prediction.
[sam id="1″ codes="true"]