Tonight, Matchroom's "Summertime Brawl" sees headliner Frank Buglioni (19-2-1,15KOs) enter the ring for his first defence of the BBBofC British Light Heavyweight title against Ricky Summers (13-0,15KOs), at the O2 Arena in Greenwich London.
"Wise Guy" Frank won the belt back in December last year, when he faced previously unbeaten Hosea Burton (19-1,9KOs). The two went to war for twelve rounds of what was one of the most thrilling domestic fights of 2016. Frank was victorious, when he won the fight by TKO in the second minute of the twelfth round. Rumours of a rematch were quick to surface and if Frank is victorious this Saturday, we may see the two meet again to battle for the title.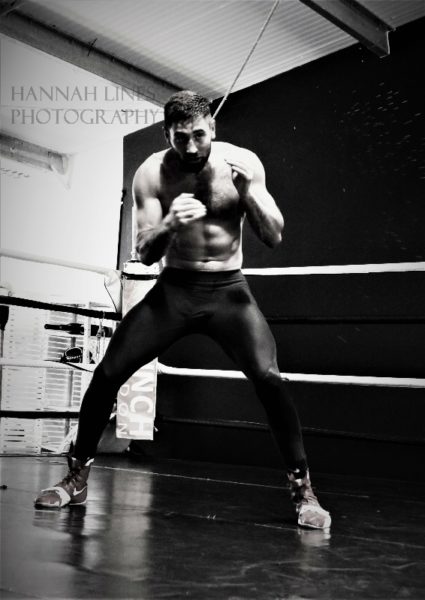 For the moment, Ricky Summers is the main focal point of Team Buglioni and the importance of keeping his belt secure, outweighs any future plans for now. Summers is going to be a formidable challenger, without a doubt. In his thirteen bouts as a professional boxer, he is still unbeaten and Buglioni has been training hard to ensure that he doesn't let Summers get the better of him.
We met Frank and his trainer Don Charles at their gym, Punch London, to talk about their history and how they are preparing for the fight this week:
Hannah Lines – "So Don, for those who don't know much about you – could you start by telling us a little but about your history with boxing? Where did it all start for you?"
Don Charles – "My name is Don Charles, I am a professional boxing coach. My late father, Emanuel, introduced me to boxing – he was a fanatical "The Great Muhammed Ali" fan.
I joined my parents in England in October 1974, which coincided with an historic epic battle of Rumble in the Jungle, between Ali and Forman…I was 14 years old, I too became a big fan of The Great Ali, after his emphatic win over Forman.
Ever since that day, boxing has had a big influence in my life. I fought as an amateur, I boxed because I love boxing as an art, it was not till I had my last amateur bout at age of 27, did I realise I could have done it for a living? I had to make a choice to either turn professional or go into the open world of business? I chose to pursue the business route and the rest is history."
HL – "How and when did you come to meet Frank Buglioni?"
DC – "I first saw Frank Buglioni at the Royal Albert Hall in Kensington, he was having his third professional fight, he stopped his opponent in the 1st round.
Our first introduction did not happen until 3 years later, he was signed to Frank Warren at the time. Frank Warren had arranged a visit for all his fighters to attend a workshop day at the Military Barracks in Woolwich. I was at the workshop with my fighter Derek "Delboy" Chisora – we had done our set with the soldiers, I looked at Frank and asked him to join us in the work out. He told me his trainer couldn't make it due to work commitments.
A couple more years passed, I received a random phone call from Frank asking if he could come and have a meeting with myself. I initially thought he was calling regarding some sparring…I was surprised when he asked me if I would consider becoming his trainer?"
HL – "As his trainer, how do you feel about his fight on July 1st? Do you think that he's going to have a tough night against Summers?"
DC – "As his trainer, I am obviously going to back my fighter, Frank, to be victorious on 1st July. We are fully aware that Ricky Summers will bring his best, as for him to be given the opportunity to contest for the prestigious Lonsdale Belt, this is his World title. I truly believe our man, Frank Buglioni, will have too much in every department for Ricky. At the end of the fight, we expect to hear the words…"AND STILL!"
HL – "Lastly Don, what are your aspirations for Frank if he takes home the win on Saturday?"
DC – "Our future plan overall is for Frank to be crowned WORLD CHAMPION within the next 18 months, God willing…but we are focused on holding onto our BELT this Saturday."
The team looked strong when we went to visit the gym and Frank was calm and ready for the fight. They are focused on retaining title and will not make it an easy night for Summers this weekend.