News has emerged recently that undefeated British fighter Jamie Cox (22-0) has signed up for the World Boxing Super Series, a tournament similar in format to the famous Super Six competition that pitted fighters like Carl Froch, Andre Ward and Mikkel Kessler against one another. Seeing how lauded the concept was the first time around, sporting events company Comosa AG has organised another knockout tournament with 16 fighters from two different weight classes coming together to compete for a huge $50 million prize and the newly created Muhammad Ali trophy.
Cox is the 5th name to be announced at super-middleweight, along with fellow Brit George Groves and Erik Skoglund, and former German world champion Marco Huck and current WBO champion Oleksandr Usyk at cruiserweight. Already then, Britain is well represented in the WBSS. Is it greedy to ask for more? Maybe so, but thinking in an ideal world is not. So below, I go through the other fighters from the UK that might spark some interest in the tournament, and who might stand a chance of winning the whole thing.
Super-middleweights
Callum Smith
An unlikely candidate given his coming WBC title shot, but one that would cause an impact in the WBSS should he participate. Smith, surely a world champion in waiting, has impressed massively on the domestic circuit and is one of the most accomplished and well rounded contenders the UK has.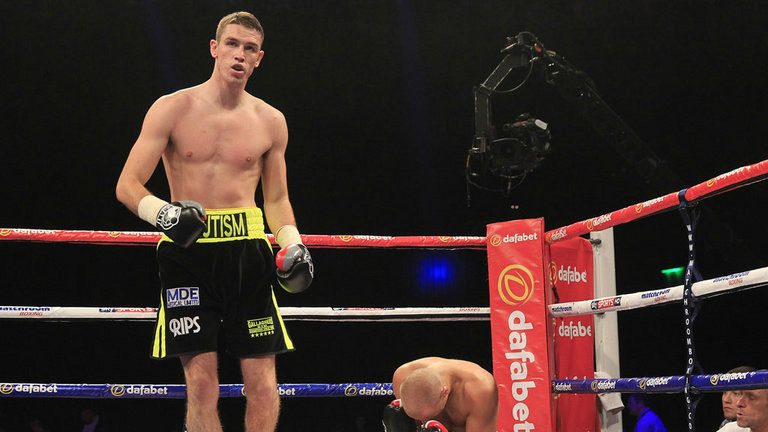 His body punching is ferocious, and his hooks can at times be devastating (his left hook KO of Luke Blackledge was one of the Knockouts of the Year in 2016). Had this opportunity come around a year ago he would doubtless have been involved, but a chance to become world champion against Anthony Dirrell in September will probably keep him away from a tournament such as this.
Chris Eubank Jr
If he wins his match against Arthur Abraham in July, Eubank Jr could be a prime choice. Despite his insistence that he's the next superstar, Eubank has many doubters, disbelievers and otherwise naysayers who refuse to get on board. A competition like this, where the top operators cannot hide from him (something Eubank believes has been happening for years) will prove either Junior or his detractors unequivocally right.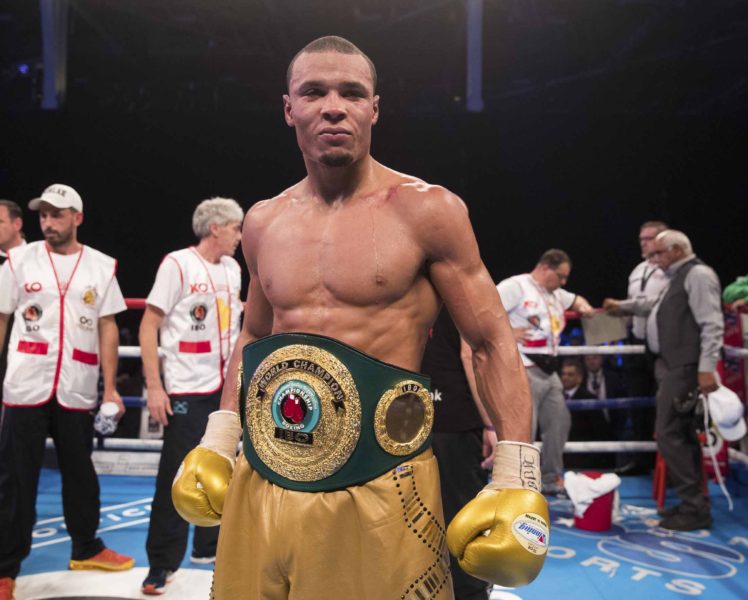 If he gets anywhere near the final, he can consider that an achievement, and his stock will certainly rise as a result. Win the whole thing, and all questions or doubts will cease permanently. He has a lot to gain from the World Boxing Super Series, so his inclusion might not come as a huge surprise.
James DeGale
The only British man left with enough talent and profile to fit the bill. DeGale is another unusual candidate, but one who may benefit by entering. Since beating Andre Dirrell for the IBF belt, wins against Rogelio Medina and Lucian Bute didn't fully convince the public, and some consider the draw against Badou Jack in their January unification fight to be a rather lucky result.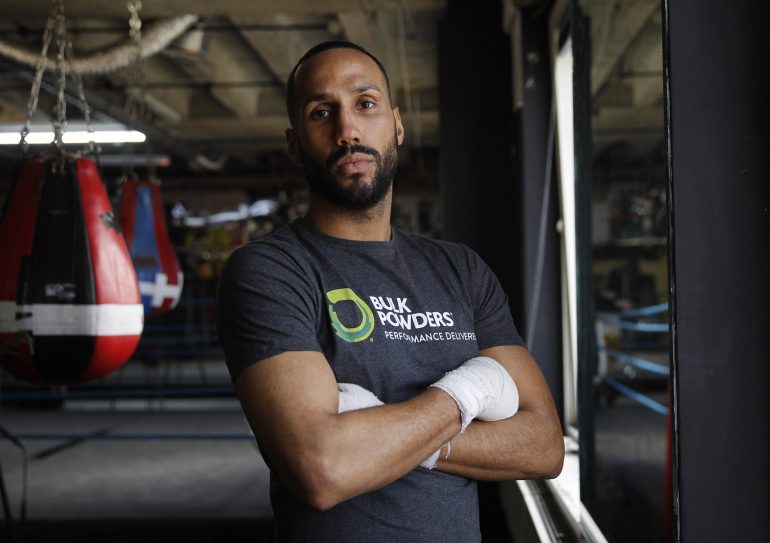 The WBSS, providing a platform that DeGale deserves, would generate some welcome momentum to a career that is impressive yet somewhat currently slow. Besides, a tournament like this needs world champions to participate in order for it to be meaningful, and if Comosa AG can convince Jack to stay at 168lbs and compete, along with Mexican talent 'Zurdo' Ramirez, that might draw DeGale into the fray as well. The potential for a Groves-DeGale rematch won't have gone unnoticed either.
Cruiserweights
Tony Bellew
Will he, won't he, will he, won't he? He's the only real British cruiserweight worth considering for the WBSS, but to be honest, no one really knows what's happening with the 'Bomber'. We know that he has decided to stay on and fight, but we're clueless regarding what his next move might be. The fair-yet-disappointing win over David Haye has encouraged him to think about staying at heavyweight, where he hopes to fight for a world title shot in the future.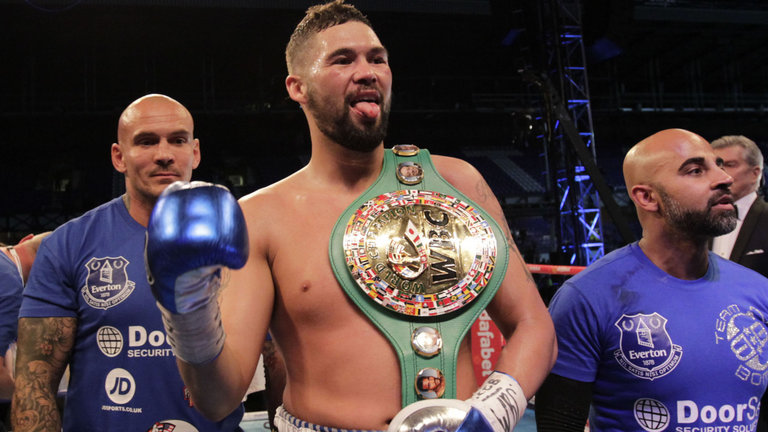 Seeing as Deontay Wilder seems tough to negotiate with and everyone else deemed a bridge too far for the Liverpudlian, a move down to cruiserweight, where his power is undeniable and his status already confirmed by his stint as WBC champion, may prove interesting. Claiming his days are numbered in the sport, taking part in a tournament that concludes in May next year would be good timing for Bellew, at a weight that suits him far better too.
Matty Askin
If he were to get involved, it would be as an underdog. Askin has resurrected a stop-start career and won the British cruiserweight title at the third time of asking, with an impressive knockout of unbeaten Craig Kennedy, in his most recent fight. If this is to be the tournament we all hope it will be, however, Askin's inclusion will mainly be to stimulate the factor of the unknown, rather than the accepted level of competition.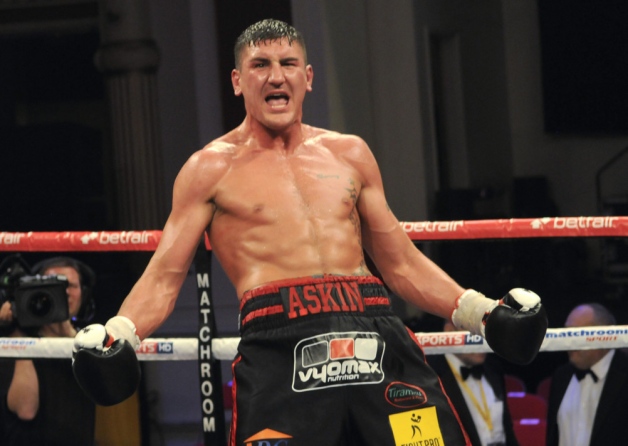 He was knocked out by former WBO champion Krzysztof Glowacki in 2012, and dropped a majority decision to Ovill McKenzie in a bad tempered affair in 2015. Since then he has looked good, claiming the British title and reclaiming the English title for the 3rd time, defeating three unbeaten fighters along the way. Still, all of that probably shouldn't be enough to earn him a spot in the WBSS, especially if the likes of Glowacki or Gassiev are excluded as a result. However, a big win in the close future may put him into the top 15 of one of the governing bodies (the essential criteria for consideration by the WBSS), so anything is possible.
LATEST BBTV VIDEOS