Main Events
Leon McKenzie was knocked out cold by a jubilant Cello Renda at York Hall on Saturday 9th September. Renda, an Area champion at the second time of asking, has fallen short of title honours on all previous occasions, including two English titles bouts and two Prizefighter finals, so was suitably fired up for what would surely have been his last title fight had he lost. The pair wasted no time in getting down to business, and the opening rounds were with plenty of heated exchanges. McKenzie did enough to take most of them thanks to tidier punching and footwork. Renda's face was starting to mark up during the middle rounds, and McKenzie, spurred on by a raucous crowd, went forward, his jabs and counter-left hands failing to miss a gradually slowing opponent.
By the 7th Renda appeared to be spent after more counter shots pierced his guard, with his own punches falling wide of their target. McKenzie, meanwhile, was boxing as well on the front foot as he was on the back, darting in to get his shots off before swaying awkwardly out of range. It was clear by now that Renda's best chance of a victory was to drag McKenzie into a brawl, and in the 8th round he managed to do so; a left hook to the body forced the Londoner to the ropes, and Renda, sensing potential, pounced. The pair traded blows right until the end of a thrilling session.
At the start of the 9th, McKenzie was ahead on my scorecard, and could even afford to lose the last two and still emerge as champion as long as he stayed out of trouble. Then disaster struck. Renda, encouraged by previous shootouts, went looking for more, and huge shots had McKenzie back to the ropes once again. A combination of hooks finally downed him, and he slumped to the canvas, completely unconscious. Worrying scenes followed, as grief stricken family members stormed towards the ring, causing a brief security delay. McKenzie lay motionless for several minutes, while a concerned crowd and muted Cello Renda looked on. He was eventually assisted to his feet to thunderous applause. Renda moves to 29-12-2, while McKenzie falls to 8-2-1.
After the fight McKenzie a  former Premier League star announced his retirement from boxing following a second successive career defeat.
The 39-year-old super-middleweight, who once played for Norwich, changed sports a few years ago following a family tradition. His Dad is former champ Clinton McKenzie and his uncle Duke McKenzie a British boxing legend and three weight world champion. We wish Leon all the best in his retirement.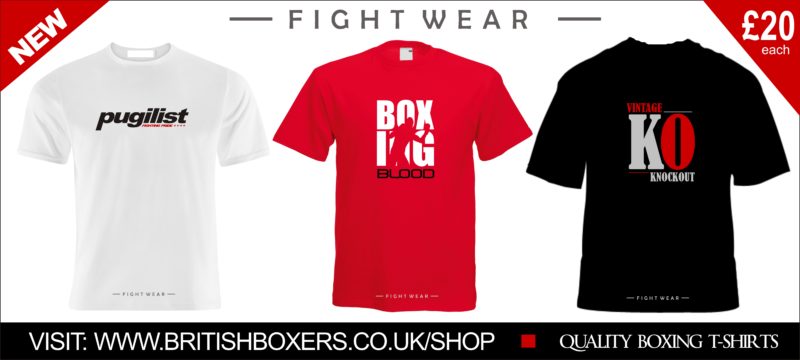 Joel McIntyre lost the English light heavyweight title in his maiden defence against Liam Conroy, who stopped the champion in the second round of a scheduled 10. McIntyre started the better of the two, moving well and taking control of the centre of the ring, using a quick jab to good effect. The early exchanges looked to be the makings of a decent scrap until Conroy uncorked a huge overhand right that sent McIntyre down to the canvas. He rose on unsteady legs, and a crisp one-two dropped him again. The bell saved him from taking further punishment in a torrid first session for the Portsmouth man.
Predictably, Conroy came out in the second looking for the finish, and big body shots and a decent left hook had McIntyre in trouble once more. A salvo on the ropes from Conroy, without response, was enough to prompt referee Lee Cook to step in. McIntyre was assisted to his stool, while Conroy celebrated. The new champion moves to 14-3-1, while McIntyre is now 16-2.
Undercard
I last saw Kay Prospere compete a year ago, when he was outpointed by Rakeem Noble for the Southern Area belt. This was his first fight since then, and despite a little ring rust he outpointed the tough Chris Adaway over 6 rounds comfortably enough. His best work came through patience, with measured jabs giving him complete control of the centre of the ring. When he went for the big finish, however, the fight lost some of its shape, and the referee had to split them several times. By the fifth, Prospere was well on top, and by the end of the fight could have been close to a stoppage. He will instead be pleased with a 60-54 score and moves to 10-1, Adaway to 8-36-4.
Sean Robinson is now 4-0 with a win over Aleksandar Chukaleyski, 3-15-2. The visitor was outmatched from the start, and finished the second round with a bloodied nose. He responded well in the final session but Robinson was better in every department, and with a little more power, could have earned himself his first KO. Sam Gilley achieved just that with a stoppage win over Silvije Kebet, who sparked Gilley into action with a right hand early on. Gilley thumped his shots home, and had his man down late in the second. By the third he was in the ascendance, and stopped Kebet (who earned his money) on the ropes with 45 seconds remaining. He is now 2-0.
Lewisham's balaclava-wearing Anesu Twala looked like he meant business, but engaged in a sparring session for much of his points win over Kristian Laight. Twala had the better work rate throughout but was always vulnerable to Laight's right hand, which landed seemingly at will in the last round after the Nuneaton man turned southpaw, earning Laight a share of the points in a 40-37 final score. A lesson learned for the Londoner. Loughton's Daniel Khan moves to 3-0 after his first knockout win, sending Anto Nakic to the canvas at the end of the second. The opening stanza looked even to me, but only thanks to Khan, who spent most of it making an assessment of his opponent. When he finally got into gear the gulf in class was obvious – sterner tests await him.
Those who stayed until the bitter end were jolted back back to reality by thunderous bangra drumming announcing Harjeet Singh's entrance, and he mercifully kept matters short by stopping Toni Bilic in two to move to 3-0 with 2 KOs. Bilic had a torrid time of things, slipping in the first which was ruled a knockdown, hurting his shoulder in the second, receiving a standing 8 count, before being put on the canvas twice to end matters. Two debutants started their career on the show, with Jack Newham taking a 39-37 win over Teodor Nikolov and Yousseff Khoumari stopping Andy Harris in the last round of four.
Newham started quickly but failed to settle, allowing a game Nikolov to spoil and occasionally land shots of his own. Referee Mark Bates asked both to tidy their work in the third, which fell on largely deaf ears, although Newham did briefly discover his jab which earned him enough success to win the match. Put it down to first-fight nerves. Khoumari by comparison started patiently, with excellent body work forcing Harris to hold, prompting a warning from referee Chaz Coakley in the second. Khoumari looked more convincing as the fight wore on and eventually, with Harris taking unanswered shots on the ropes, was declared winner via TKO with 22 seconds remaining.
LATEST BBTV VIDEOS