When David Haye's career is looked back on, I have no doubt – that the majority – will remember the part of his career when he stepped up to the Heavyweight division. Crucially, the Klitschko bout will be at the forefront of people's minds when reminiscing about the Hayemakers days at the top of world boxing; the broken toe excuse sealing the deal on a night to forget.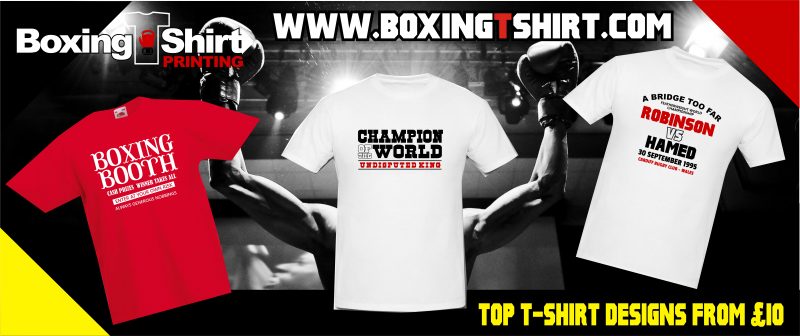 On a night which could well have cemented his legacy and put him down as one of Britain's greatest heavyweights – a fair distance behind Lennox Lewis, but comfortably ahead of everyone else – it turned him into a laughing stock to the masses. The masses that he'd courted through publicity stunts; appearances on chat-shows, game-shows, and interviewing stars such as; Ricky Gervais, Justin Beiber, Mickey Rourke and Dizzee Rascal for his 'David Haye Versus' reality show – had well-and-truly made their feelings known, when they felt they'd been let down.
Check out Novibet Sports for the latest boxing betting
Taunts are rife on social media whenever there's a post from the Bermondsey fighter – to this very day. A brief look at the replies on Twitter, Instagram and Facebook are riddled with toe-related jokes. Even other, less-accomplished boxers jumped on the band-wagon – Derek Chisora's 'ain't toe stopping us now' t-shirt he wore in the build-up to their clash in 2012 did make me chuckle.
Haye, himself, is no stranger to taunting other fighters himself and his more-recent career is littered with remarks and attire, including; gang-rape (Harrison), facing someone who appeared in Lord of the Rings (Valuev), putting his opponent in hospital (Bellew) and a t-shirt depicting the severed-heads of two brothers (Vitali and Wladimir Klitschko).
You reap what you sow and all, but his career should not be defined by one-night, or the showmanship and headline-grabbing antics that would financially reward him for the considerable risks taken in one of the most dangerous of sports.
We are talking about a, former, two-weight world champion, after all; we are talking about someone who went into the backyards of two world champions and relieved them of their belts; we are talking about a man who, as an amateur, was the first to reach the final of the world boxing championships; a man who stands only behind Evander Holyfield in unifying the cruiserweight division and then win a heavyweight title.
Although Valuev will not be entering anybody's list – or even mind – of great heavyweight champions, let's not forget that Haye had to negate nearly a foot difference in height and seven stones in weight. No easy task if you're operating at world-level, regardless of who it is. It was aptly billed as 'David vs. Goliath, and that's exactly what it was.
He should be remembered as the man who knocked out Jean-Marc Mormeck to win the WBA, WBC and The Ring Cruiserweight World titles in France; unifying against Enzo Maccarinelli with a conclusive second-round knockout at the O2; for giving us,
in my opinion, some great nights/events in the shape of the Valuev, Ruiz, and Chisora bouts.
After the failed comeback, it's surely over. It needs to be over. I hope it's over. But thanks for the memories David 'Hayemaker' Haye
Follow me on Twitter @AshleyMac710
BBTV VIDEOS