In a season opener of sorts for the Manchester small hall scene, this Black Flash Promotions card featured some of the young and upcoming talent from a range of gyms across Manchester and the North West.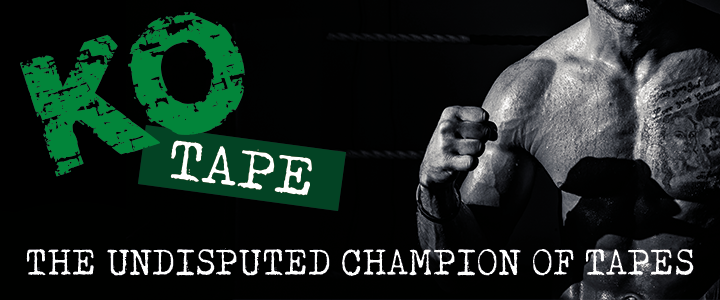 The Wythenshawe Forum marked a bit of a departure from the usual surroundings of Bowlers or the Middleton Arena for Black Flash shows- but the tightly packed venue lent itself well to a more intimate atmosphere – and there were plenty of boxing enthusiasts in attendance to cheer on their fighters.
Opening the show was Heavy Hitters Gym's Ryan Oliver (5-1-0), taking on the ever-reliable Willy Warburton (26–139-10) who, as we know, can offer up-coming prospects a valuable developmental fight, and if not switched on enough, worse than that. Since pairing up with trainer Haroon Headley, Ryan Oliver seems to have matured as a boxer significantly; utilizing a patient approach behind the jab, introducing body shots and a greater variety of punches as the fight progressed, Oliver was able to win each of the four rounds fairly comfortably. It will be fascinating to witness Ryan's development against equally hungry opposition in the near future.
Making his professional debut on the night, Blackpool's Jackson Hulme had brought with him seriously impressive support, which won't hurt his chances to land on cards like this and bigger in the near future. As for the fight, Hulme came flying out the traps as you'd expect- looking in excellent physical condition, as he began the process of trying to dismantle an akward opponent in Haheem Chaudry.
Hulme kept the pressure on for four rounds, without finding any significant openings, but catching his opponent with a solid right hand in the third round. All in all, the fight had the hallmarks of a solid pro-debut and we are sure to be hearing more from the sea-sider soon.
Elsewhere on the card, Jake Kelly (4-0-0) grafted and toiled with Jordan Grannum, who sported a very tight guard but barely threw a punch in the fight- making it a frustrating four rounds for the hard-working Stockport fighter. No real trouble for Kelly, emerging victorious with the score 39-37.
Zack Burton (2-0-0) is a fighter of interest to many, if only for the family fighting pedigree, but also for his own fighting talent. Looking very relaxed, Burton gave his opponent Richard Harrison no chance, with the referee stopping the fight in the opening round to avoid inevitable serious harm from such on-sided punishment.
Perhaps the fight of the night was served up by Mosside Champs Camp's Taz Apergis (6-0-0) and pro- debutant Dean Jones. After some time out of the ring, it didn't take long for Apergis to find and showcase his sharpness and speed. Credit has to be given to Dean Jones as well, as making your professional debut against a dangerous south-paw like Taz was a brave move on his part.
The final two rounds in this 4-round affair especially, offered up great value for pundits as the two men traded punches, with Apergis letting his experience show by winning most of the exchanges. This one ended in a 39-37 win for the Ensley Bingham trained fighter from Champs Camp.
Barrow's Ross 'the boss' Cooksey (6-0-0) was tasked with offering the only six-round affair of the evening, taking on a seasoned Barcelona based Nicaraguan, Elvis Guillen. The Nicaraguan displayed the kind of toughness associated with fighters from his native land, doing well to last the duration, as Cooksey, who did suffer a cut to the right eye early on, pummelled him with a variety of shots throughout, with Cooksey winning each round.
Closing the show was former muay-thai fighter Jade Taylor, making her professional boxing debut. Trained by Gary Booth out of the Salford City Boxing Academy, any early nerves would have been settled by a first-round knock-down, as Jade went on to dominate her Polish opponent Monika Anatonic, earning a debut win comfortably. Hopefully Jade can go on to become another north-west female boxer to challenge for titles.
Another busy autumn of boxing lies a head then, with plenty more on the local calendar in the way of Black Flash shows. Keep an eye out as these shows always offer great value and are vital in bringing trough and supporting out local professional boxers. 
Fight Report by: Will Saastamoinen
LATEST BBTV VIDEOS