Well that wonderful Scouse boxer Tony Bellew has called an end to a wonderful career. Though I don't know him that well he always found time to speak to me. He was only to willing to sign gloves etc for me to put on as a raffle prize at the club where I am vice president, the Venture Club in Birkenhead.
One conversation I had with him I spoke of how making the heavy limit must have been a killer. He was totally honest with me, I also told him that in a way the way he threw his jab reminded me of footage i'd seen of the great Joe Louis who once had a nickname of Shuffling Joe. His words after I said that were thanks very much.
The last time I saw Tony was at a Golden Gloves show at the Fusion Night Club and once again he signed a book for me. I don't usually bet however I had two small bets on him beating David Haye and a small one on him beating USYK, Why? Tony was a fighter from fighters Ville and would always give his all.
Tony Bellew has a great legacy his three losses were against world champions and he reversed one of those. Enjoy your retirement Tony you deserve every success and happiness you receive. You are one of not just boxing's true gentlemen but one of natures true gentleman.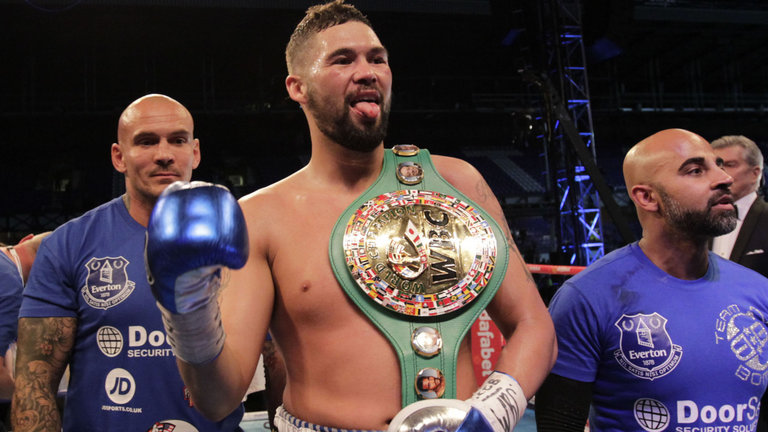 Many times in our sport two of our favourite fighters are matched against each other and the matchroom show on November 10th was no exception when ex three weight world champ Ricky Burns boxed Scott Cardle, but Ricky was to much for Scott, I wonder if now its time to say goodbye to Scott. Scott whom I have known for years has always given his all and I always looked forward to meeting him and seeing him box. Scott is a real gentlemen and was a first class amateur when I first knew him. Success never changed him, he was and is a credit to his family and our sport.
The two bouts he had with my pal Sean "Masher" Dodd were fabulous affairs and are imbedded in Birkenhead Folklore and rightly so. I do hope Scott does not take this the wrong way however in view of some of the great hard bouts Scott has had I think he should think of saying goodbye as I would not like a wonderful person such as Scott becoming a stepping stone for boys on the way up. Whatever Scott does I wish him well and boxing was blessed with his participation.
It looks as if my prediction is coming true of the winner of Deontay Wilder Vs Tyson Fury winner to box AJ being put on the back burner. This looks likely with the Warrington Vs Frampton promotion going head to head with Dillian Whyte Vs Dereck Chisora and both on pay per view. Ok both bouts are interesting however are they really pay per view bouts. Already a lot of boxing fans feel they are being taken for a ride and I am one of them.
The scenario changes at times now USYK has got by Tony Bellew he is aiming for AJ after a bout or two. In the meantime the winner of Whyte Vs Chisora could well take matchrooms April date with AJ during this time USYK will be able to get a couple of bouts in before fighting AJ. That more or less gives 12 months before Wilder or Fury get to him at least.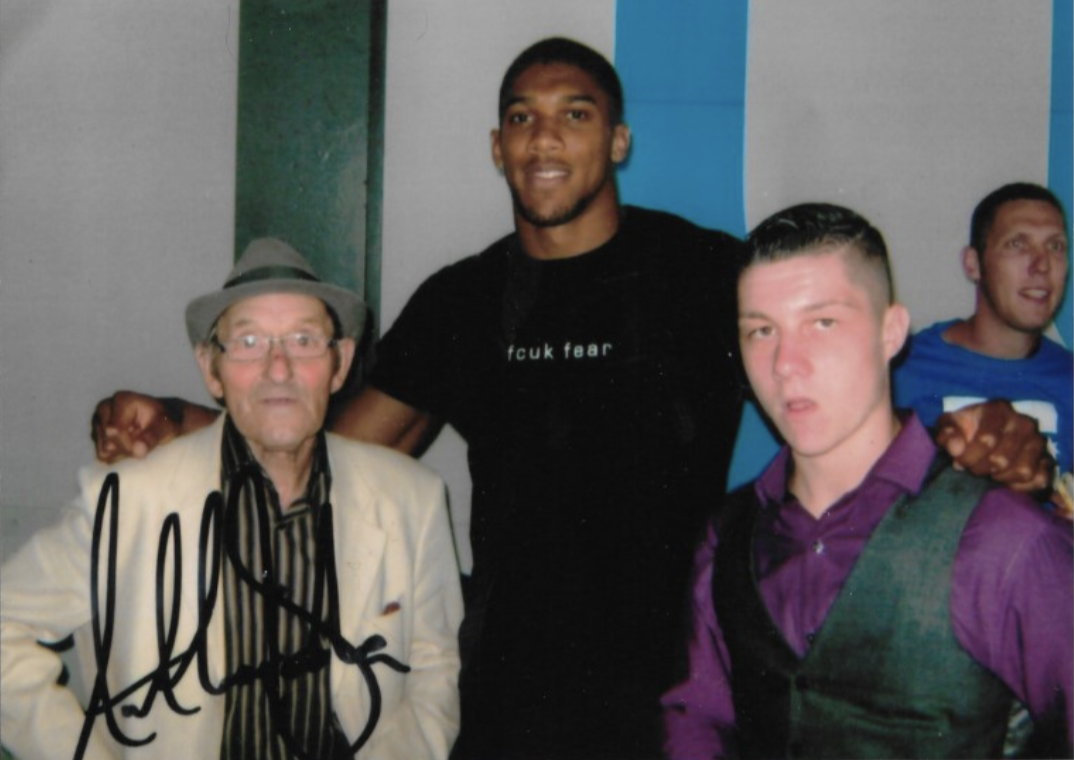 Over the years we have all seen fights the fans wanted come to nought. Years ago it was Randolph Turpin Vs Yolande Pompey that did take place well after both were past their prime.
Then Colin McMillan Vs Paul Hodkinson was matched but McMillan suffered a shoulder injury and Hopkinson lost his crown another blockbuster down the drain. The Ricky Hatton Vs Junior Witter bout never took place, Anthony Crolla Vs Terry Flanagan was another bout the fans lost out on. These are only some so don't hold your breath if the winner of Wilder and Fury don't fight AJ until they trip over their beards.
One thing that is very intriguing is how a generation of boxers from Ireland are not appearing on mega shows in Dublin. With Katie Taylor a national hero and the talent in the Irish Republic it seems as if a generation of Irish prospects are being denied to perform on big shows in Dublin.
In my opinion Katie Taylor if promoted at Croke Park would fill it, however I am of the opinion that will never happen. I hope I am wrong but I doubt it.
The world super series is definitely creating great interest amongst the fans. It was unfortunate that Ryan Burnett sustained that injury against Nonito Donaire, however I wonder if Ryan is injury prone as after his great contest with Ricky Hatton's double Z man he went to hospital.
I feel Zolani Tete will come out on top ok a lot talk about Naoya Inoue punching power, well Zolani is no slouch in the department and also with his reach and powerful southpaw jab could well have the style to take all the marbles on the table.
One piece of news I am pleased about is that Tyson Fury has engaged the services of Freddie Roach for his clash with Wilder. In a 50 – 50 fight as this is, always look at whose in the corner and I feel no disrespect to Tyson's trainer Ben, but a very experienced second was needed and that now is in place.
Next week I will be interviewed by Chris for BBTV on my P4P top ten of all time great boxers and of course anything else that comes up and I look forward to it.
Until next time
Good luck and God bless
Tommy dix
p.s also want to thank the Smith brothers for singing gloves for my great grandchildren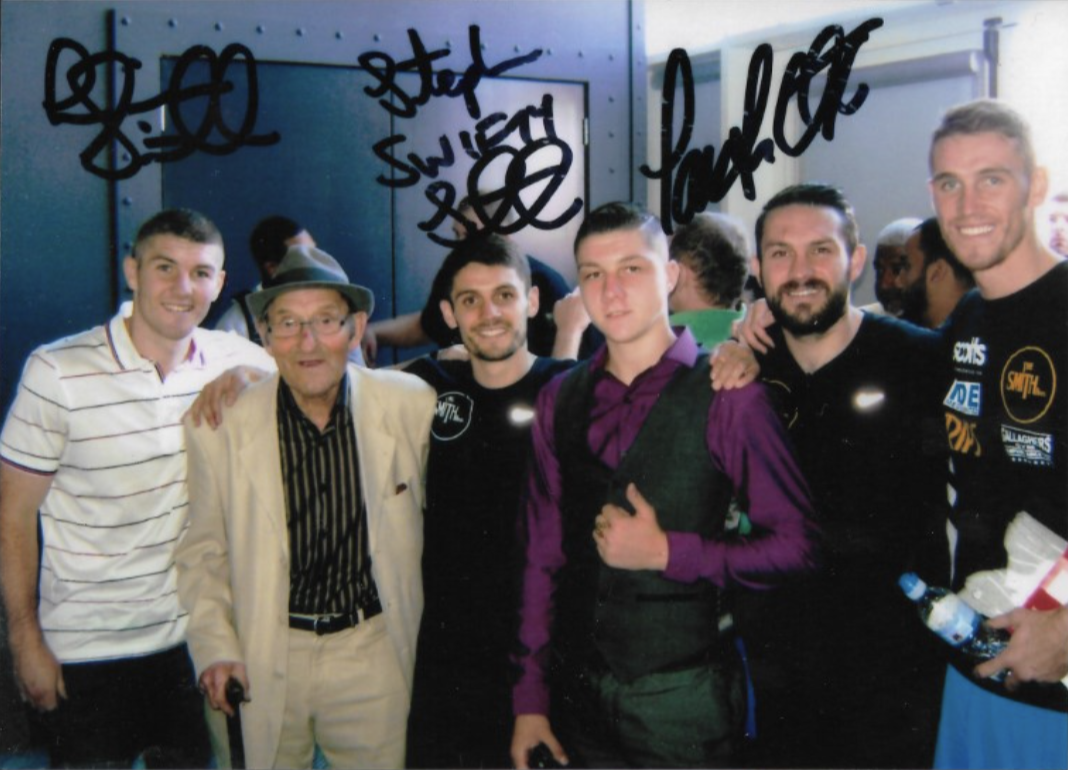 LATEST BBTV VIDEOS