"Little did they know they were watching the future unified heavyweight champion of the world!"
Well its Anthony Joshua's American debut at Madison square garden in his heavy weight title bout with Andy Ruiz JR. Over the weekend I was speaking to my very good friend Brian Peters who just happens to be the manager of the Irish superstar female boxer Katie Taylor who is hoping to unify and hold all the belts on the same show.
I said to Brian what makes this promotion unique for me is the fact I believe more people will turn up at Madison square garden to witness Katie Taylor unify the belts than watch AJ defend his belts against Andy Ruiz and surely this will be the first time in history an undercard bout will take popularity preference to a world heavyweight title clash on the same bill.
Why do I say this? Well I have many Irish friends plus there is something about the Irish that takes a lot of beating and its their tradition of backing their sporting hero's, not only will the Irish travel to New York, there will also be 2nd 3rd 4th 5th 6th generation Irish decedents wearing the green in the famous arena. You believe me the Square Garden will be rocking on June 1st.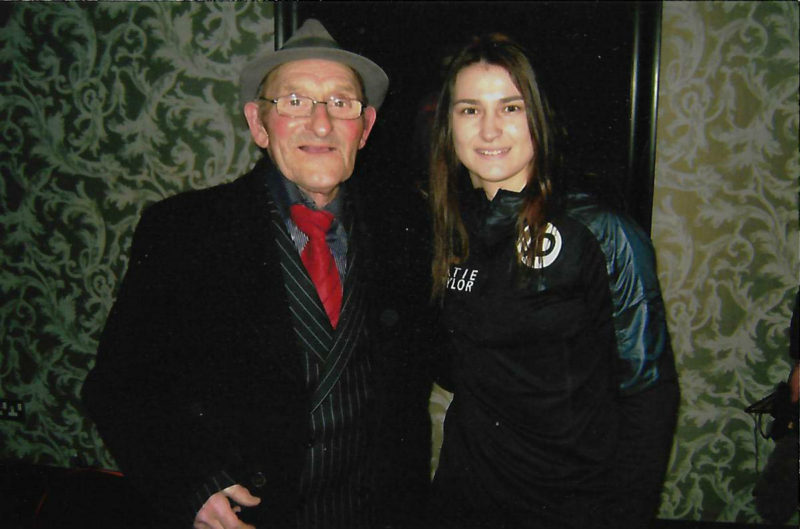 Tommy Dix with Katie Taylor
I am really over the moon over this bill, to think in 2011 when I helped out at Deva ABC in Saltney, Chester, we held a Sunday afternoon show at Saltney Tavern and who boxed on that show but Anthony Joshua himself against one of our lads Andy Jones, AJ won a points verdict that night.
Credit for getting AJ up must go to Dave Evans he got in touch with Finchley ABC and then phones me up to see what I thought, my words were, 'Dave you've done great, snatch his hands off! All it cost was £100 expenses and ex champ Shaun Murphy, his coach at the time, brought AJ up.
People attending our show that night to watch AJ, paid £10 admission fee, a year later he went on to win Olympic Gold in London and the rest is history. The £10 paid by the patrons that night would now be considered a bargain. Little did they know they were watching the future unified heavyweight champion of the world!
It was evident then AJ was class. Unfortunately Dave Evans is no longer at Deva and no longer in our sport. I feel it a shame that such a man as Dave Evans walked away from Deva after all he did for the club. I felt bad about Dave leaving and I also found pastures new.
Now Katie Taylor, well I remember Katie as a young school kid when Jim Rock the Irish champion and her father used to bring her to Dublin's Corinthian ABC to spar on a Sunday morning. It was soon apparent to Kevin McCormack, Peter Burke the two senior trainers, that Katie from Bray was something special. I helped out at the Corinthians and we had some good youngsters Martin Joyce's three sons and the O'Donell's, McDonagh's, Skippy Hopkin, Wacker Duivne and Katie more then held her own. katie boxed in either her first or second bout on a Corinthians show at Dublin's temple theatre against a girl from Dublin's inner city ABC. Katie won a unanimous verdict against a very well schooled boxer.
What makes it so interesting to me is we had AJ at Saltney and I have a photo somewhere of myself in the ring when she was sparring at the Corinthians.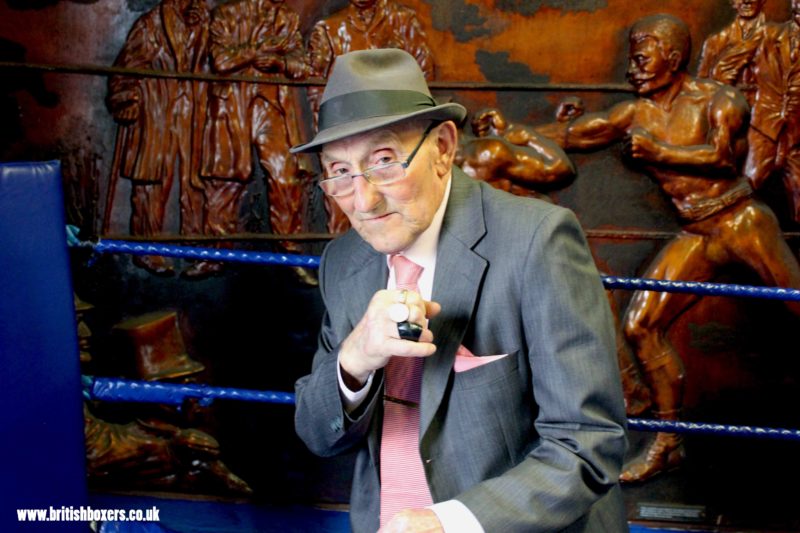 Tommy Dix
Also these two world champions did not forget themselves. At a weigh in at Liverpool AJ had a photo taken with myself and a young boxer I was helping. When he learned I was fighting cancer, AJ came over to me with the Yafai brothers, and signed a glove and the photos I had taken in Liverpool with them.
Katie, well she still remembered me after all these years when I went to a weigh in at Manchester, Katie also signed  two gloves for two female boxers from the Venture Club in Birkenhead, where I am honoured to be the vice president. The two girls, commonwealth junior gold medallist Chole Watson and Caitlin Smith were made up. She also signed a t-shirt that has pride of place in young amateur boxer Tom Muskers cabinet. Its great when two such world champs don't forget themselves and leave you at the bus stop.
On another train of thought my friend Danny Boy Peters will be at the show at MSG with Katie and let me tell you, if any boy had the natural talent to grace that arena it was Danny. However through circumstances taken place this never happened and he never got to full il his great potential.
You believe me Danny was some talent I always maintain Danny and Nigel Wenton were the most naturally talented boxers to come Merseyside since John Conteh.
Now I am approaching my 80th year and In the late autumn of my life, I realise how fortunate I have been with the friends I have made through the sport.
I remember the first Sunday morning when I went to the Reliance ABC, it was there I met a man who taught me how to jab and bob, weave and roll, who put steel in you but tempered it with compassion, yes Fred Pickering taught me every move I knew expect the wrong ones.
Who'd have thought how meeting that wonderful man set me on a lifetime journey in our beloved sport and to meet so many wonderful people. Yes life has been good and still is. One day i'll speak of the wonderful people I have met on the journey. I am going to meet up with my friend Chris Maylett again soon, when he comes to visit me and we are going to do some new videos for the BBTV channel, so look out for those coming soon, where we will look back on the New York show and more.
Until next time, good luck, God bless
Well I close now and let's hope AJ and Katie Taylor triumph at the MSG this weekend, I'd like to send my best wishes to them.
Tommy Dix