Undefeated boxer Jack Bateson (9-0, 3KOs) says that he's going to relish the big occasion when he competes on the undercard to Josh Warrington's world title defence against Kid Galahad this Saturday night.
Super-bantamweight Bateson has won all of his nine professional fights thus far in his career and is the only Leeds-based fighter to feature on the undercard at the First Direct Arena.
It'll be only the third time in 10 fights that the former Team GB amateur will have fought at the Arena and he says he's looking to put in on an eye-catching display in order be a part of more major televised bills in the future.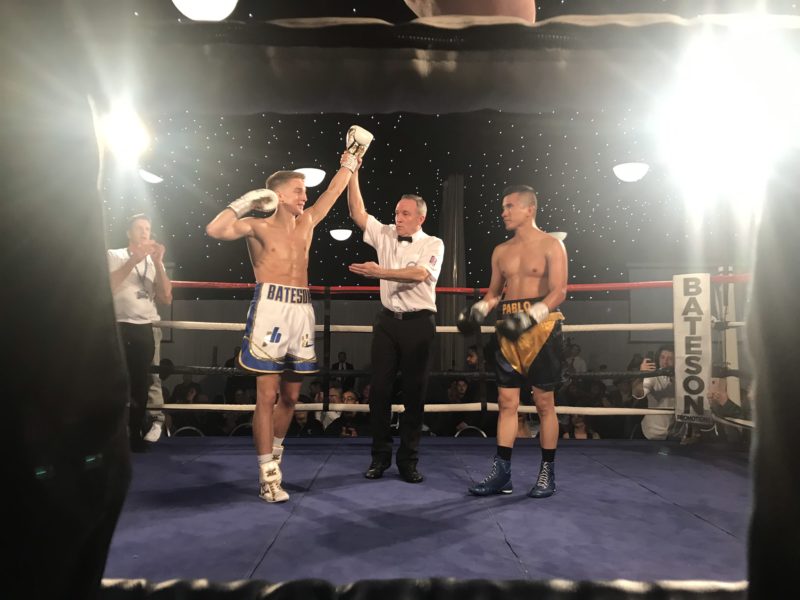 "I love fighting on these big cards and, since I turned professional, I've always dreamt of fighting on the big stages, such as at the Leeds Arena and Elland Road
"Now that Josh (Warrington) is bringing world titles fights to the city, he's allowing me to do so on his undercards.
"One day I'd love to be headlining these shows, but this is the beginning of that journey. I can't wait to make a statement and to perform well in front of my fans."
"I'm very thankful to Frank Warren (the promoter of the show) for getting me on the show. I'm not signed to Frank, so it's massively appreciated that I'm a part of the show."I've done well with the tickets, I've sold almost £50,000 worth of tickets, so I'll bring a big crowd too.
"The majority of the 25-year-old's career has been spent boxing on shows at the Elland Road Pavilion, which his father Mark – his manager and part of his corner during fight night – promotes.
Bateson sees this weekend's fight as a chance to build his profile before aiming for title shots in the near future."In comparison to the Pavilion, it's obviously a bigger event and there's a larger crowd," he said.
"But, for me, the Pavillion is like my lion's den. I've had most of my fights in my career there. I enjoy it there because everybody in that venue knows who I am and they're coming to support me."
Feature video on Jack Bateson by BBTV
"On this show, maybe people don't know who I am when they turn up. I want to make sure that they do know who I am when they leave the arena and that I put in a real top quality performance."
"It's great for me for get this experience of boxing on big cards and I'm sure that it can only help in the long-term."
The Horsforth-based fighter takes on Nicaragua's Baynardo Ramos – a fighter with 8 wins, 10 losses and a draw on his record – over 8 rounds.Preparation has been tough in training camp, Bateson says, with super flyweight champion Kal Yafai a sparring partner during his 12-week camp.
"I've been sparring with Kal Yafai in this camp," he explained. "I went down to his gym in Birmingham and it was roasting!"
"It was about 22 degrees and it was absolutely boiling, because he's training for a fight in America at the end of the month."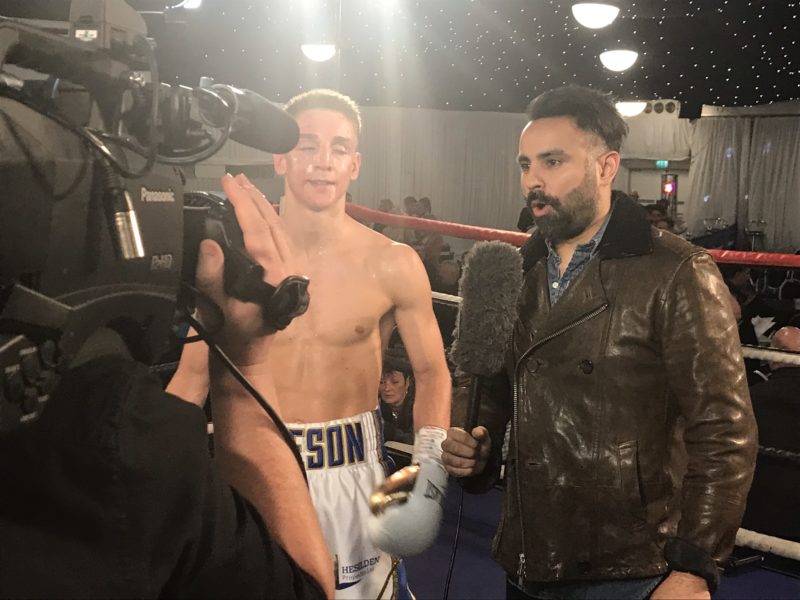 "I turned up and I thought, 'how am I going to spar in this?'. I did eight rounds with Kal, at a really fast pace, given that he's a super flyweight."
"Kal said to me afterwards, 'I didn't think you'd last the full eight rounds in this heat' but I did. I thought the spar went well.
"You can't get many better experiences in sparring then against a world champion who's in preparation for a world title defence. If I can mix it with them in sparring then, come fight night, it should be easy."
Unsurprisingly, Bateson is backing his friend Warrington to defend his IBF featherweight title before pushing on to unification bouts in America.
"Josh always looks really sharp and I don't think there's anyone that works or trains as hard as him," Bateson added.
"He's still down-to-earth despite being world champion and he's just a proper Leeds lad.""I've got every confidence that he's going to win this fight and then hopefully he can take all of his fans – myself included – over to America for those big unification fights."He's going to win this fight for me and I'm looking forward to seeing him doing the business from ringside."
"He's still down-to-earth despite being world champion and he's just a proper Leeds lad."
Jack Bateson recent fight on BBTV
"I've got every confidence that he's going to win this fight and then hopefully he can take all of his fans – myself included – over to America for those big unification fights."He's going to win this fight for me and I'm looking forward to seeing him doing the business from ringside."
Jack Bateson talks boxing with other pro boxers on BBTV show