Matchroom Boxing announced on Thursday that unbeaten super-lightweight prospect Dalton Smith (11-0-0, 9KOs) will contest Sam O'Maison (17-3-1, 7KOs) for the vacant British title at 140lbs on August 6th. The bout will see two Sheffield men go head-to-head for the Lord Lonsdale strap, with Smith entering the ring a sizeable favourite on the night as he looks to cement his name as one of the brightest stars developing in British boxing.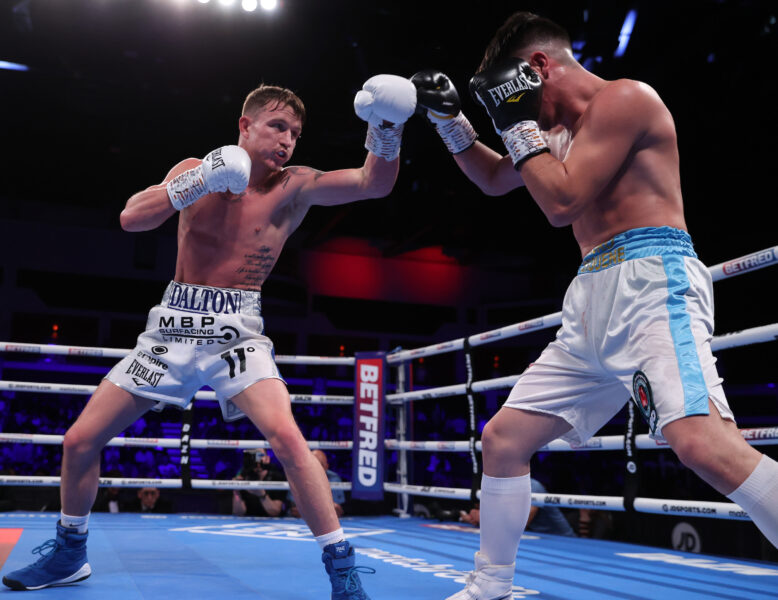 O'Maison meanwhile has three defeats to his name in twenty-one contests, losing to Kay Prospere for the English super-lightweight title three years ago. The thirty-one-year-old no doubt possesses the more professional experience out of the pair and will be motivated to upset the applecart on August 6th to halt the Dalton Smith hype trains in its tracks.
The card at the Sheffield Arena will also see a super-lightweight rematch between Erica Farias (27-5-0, 10KOs) and Sandy Ryan (3-1-0, 2KOs) across ten rounds following the Argentine's victory against the Derby fighter in March. Ryan should be credited for taking the risk in just her fourth professional outing against a former world champion, and even more praise should be heaped for stepping back in immediately to right the wrongs from the first fight.
A host of prospects are also set to return in Sheffield, including undefeated cruiserweight Jordan Thompson (13-0-0, 11KOs) and super-bantamweight sensation Hopey Price (7-0-0, 3KOs). Campbell Hatton (7-0-0, 2KOs) is set to appear at lightweight, and popular heavyweight Johnny Fisher (5-0-0, 4KOs) continues his professional development. Bantamweight Nico Leivars (1-0-0) makes his second professional ring walk, as does middleweight Junaid Bostan (1-0-0).