Reports have emerged courtesy of MailSport on Monday afternoon that Chris Eubank Sr. has pulled his son, Chris Eubank Jr., out of his upcoming showdown against Conor Benn due to concerns surrounding his making of the 157lb catchweight.
The pair, whose fathers came together in the nineties to form one of British boxing's most iconic rivalries, are set to meet on October 8th in a 157-pound catchweight clash at London's O2 Arena, live on DAZN pay-per-view. Benn, who has been a career welterweight so far, is moving up to meet Junior, a man who has previously fought at 168-pounds before moving back down to middleweight in recent bouts, meaning a three-pound deficit from his usual fighting weight.
Speaking to Mail Sport in a media zoom call ahead of the highly-anticipated bout in October, Senior said he had pleaded with both Conor and Nigel Benn [Conor's father and long-time rival of Chris Sr.] to protect his son ahead of the contest and that he would not allow his son to fight below the middleweight limit (160-pounds). "If your dad won't protect my son, if they won't allow me to protect my son, you protect him", pleaded Eubank. "All I know was the weight was agreed", was reportedly the response from Benn.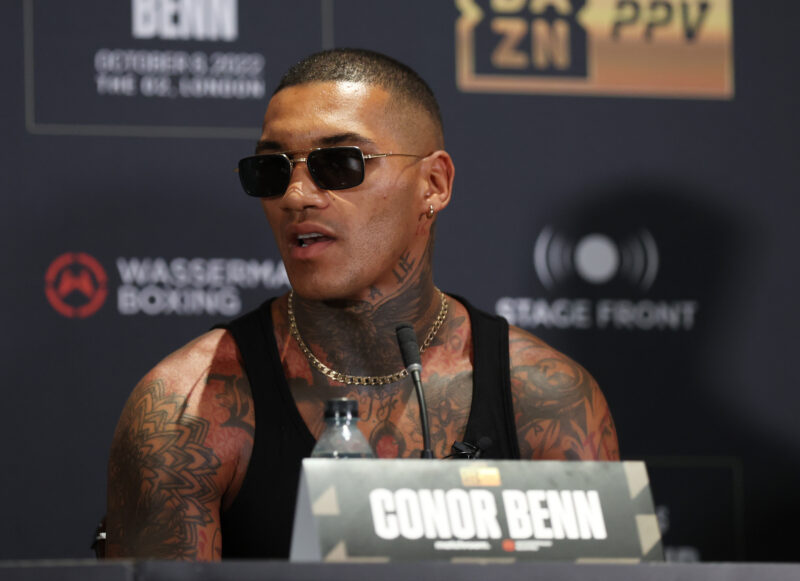 Conor was right, the fight was signed for a 157-pound catchweight and announced for October on DAZN. The pair have since met at a fiery announcement press conference where Benn revealed it was Team Eubank who suggested the contracted weight, with Eubank Jr. admitting he could not be at his absolute best but it would still be more than enough to overcome the smaller man in front of him.
Eubank Sr. is defiant and determined to prevent the bout from taking place however, referencing the passing of his son Sebastian, who was just twenty-nine-years-old, as part of his reasoning. "This is modern day "gladiating", this is not a play thing for the audience. We have to be strict otherwise lives are put in danger and my son's life cannot be put in danger. I've already lost one. It can't happen again", he told the Mail.
It is contended that Senior is threatening legal action to stop the contest from happening, but ultimately the decision surely falls with the fighter himself and so if Junior is comfortable stepping into the ring under the agreed terms then the bout will take place. The developments of this will be intriguing to see what happens moving forward as the agreed fight date moves ever closer.