The WBO have now announced that an immediate purse bid has been called for Lawrence Okolie's cruiserweight title defence against David Light due to confusion surrounding the former's contractual situation.
Britain's Okolie was ordered to defend against Light this week with the two teams initially granted 20 days to reach an agreement.
That has now changed however following a series of communication between the WBO and Team Okolie and Matchroom Boxing.
In a resolution dated December 6th 2022, the WBO state "considering the conflictive circumstances between the parties and the lack of communication going forward during the negotiation proceedings, this Committee strongly believes that purse bid proceedings shall be ordered immediately.
"In doing so, we avoid a futile negotiation process and a further delay in discharging the mandatory title defence obligation", read the resolution.
Eddie Hearn's Matchroom were listed as Okolie's promoter on the WBO's initial negotiation letter dated December 5th 2022 which announced New Zealand's Light as mandatory challenger.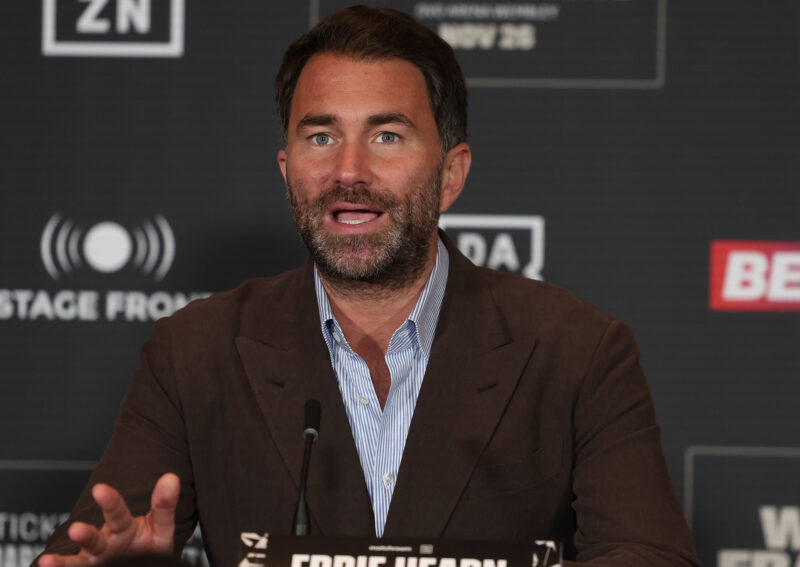 In the resolution from the following day however the WBO confirmed they had received communication from Team Okolie stating Matchroom were no longer promoters of the 29-year-old.
Okolie's team therefore asked for the WBO to no longer refer to Matchroom as the Briton's promoter.
The body state this was later followed by communication from Matchroom who say they are involved in a pending dispute resolution process with Okolie regarding his contractual situation.
They therefore argued they should remain informed regarding matters concernign the defence versus Light.
Hearn has repeatedly reiterated that Okolie has one fight remaining on his Matchroom deal.
Okolie's team responded claiming that the relationship between the cruiserweight and Matchroom had 'expired', prompting the promotional company's assurance that they will take action to protect their legal rights until the results of the pending dispute arrive.
Due to the ongoing conflict between both sides, the WBO have now decided to launch an immediate purse bid for Wednesday 14th December, 2022.
Okolie last fought in February when he comfortably outpointed Michal Cieslak via unanimous decision in London.
The win was Okolie's second defence of his WBO cruiserweight title which he picked up in a sixth-round stoppage victory over Krzysztof Glowacki in March 2021.
The relationship between the Londoner and promoter Hearn appears to have fractured since.
Okolie referred to the 43-year-old promoter as a plantation owner in a series of now deleted Tweets back in July.