Chris Eubank JR was left shocked and embarrassed after suffering a clinical and crushing defeat at the hands of former WBO light middleweight champion Liam Smith in Manchester's AO arena. So now we are a couple of weeks on and have had time to process what may believe to have been a shock defeat, what should he do next?
Eubank JR has, to me at least always been something of an enigma. From the outside it would seem that the 33 year old has accomplished everything an aspiring boxer could ever dream of. He has held the coveted British title which he ripped away from Nick Blackwell on that disastrous night in 2016! Two stints as WBA interim championship that saw him stop Dmitry Chudinov, the decidedly less talented older brother of Fedor Chudinov bizarrely a year prior to his Lonsdale belt win and the very capable but ageing and injured Matt Korobov in 2019 and a couple of stints as an IBO champion defeating Renold Quinlan in 2017 and a past prime James DeGale in 2019.
So since turning professional in 2011 he has held the British title, two versions of the WBA world title and two minor IBO belts. He has accomplished some great achievements and defeated some very good fighters yet he has no truly world level wins.
Of course he has stepped up a level on a couple of occasions in the past. Losing a highly anticipated bout against Billy Joe Saunders in which he showed real grit and put up an admirable performance especially as Saunders faded late on but was ultimately outboxed conclusively and then meeting George Groves in the WBSS semi final, again Eubank JR performed bravely, biting down his gum shield delivering some spectacular looking uppercuts but even with a dislocated shoulder Groves was too good, too smart and too strong for the Uber confident Junior. And now this, after the cancelled "super fight" with Connor Benn, another crack at a world level opponent and another loss only this time he wasn't outsmarted or out worked, he was smashed by a man older, smaller and apparently weaker than him. Liam Smith, a 50% opponent we were told.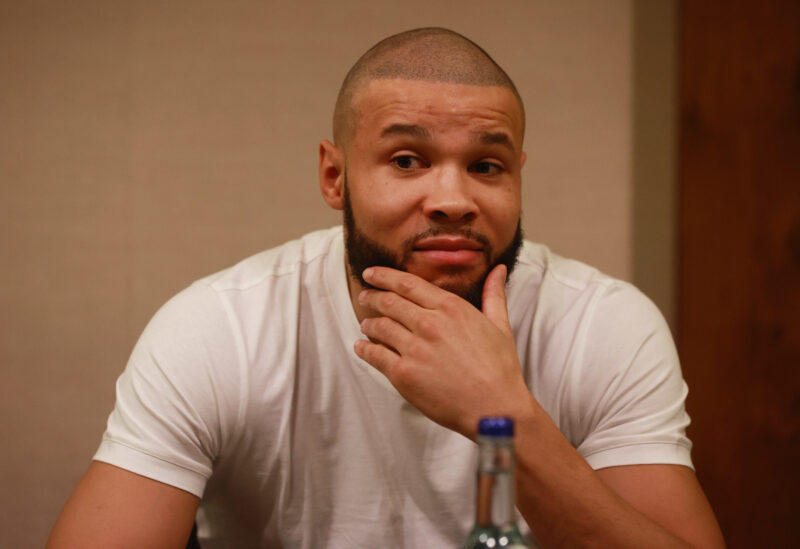 So what's next for the Brighton man?
The Rematch:
We're being told by the likes of Ben Shalom and Eubank JR himself that the rematch clause is most likely going to be invoked and he will take Smith on again potentially at Anfield stadium but does anyone really want to see that?
Does Junior himself really want or need it? I don't think so, obviously his pride is hurting and he wishes to avenge the knockout loss and show it was a fluke, a once in a lifetime wonder punch that Smith could never replicate, the only problem is I can only see the same outcome only more conclusive. Smith's tail is up, he's too well schooled and at middleweight or a catchweight of 157 pounds he's the strong one. So it seems this rematch is best avoided.
Connor Benn:
According to Benn we will soon see the evidence that proves he did not intentionally take PED's and he will be back in the ring at some point this year. So after a comeback fight could we finally get this centuries Eubank vs Benn? Hopefully not, to me and many fans that fight was always a cynical cash grab by all involved (the cash is well and truly gone now). I know after this weekend many will be asking "If Liam Smith could do that imagine what Connor Benn would have done too him" but what has Benn ever done to show he has a skill set comparable to Liam Smith?
Time off:
I believe it is time for Eubank JR to take an extended break from boxing. Although he has not been especially busy, he has gone from the cancelled Benn fight camp with all it's drama legal and otherwise for which he made a career low weight and looked utterly emaciated when he unofficially took to the scales straight into a camp for Smith to make middleweight. Though naturally lean this cannot be an easy process at 33 years old and yet again he looked drawn and gaunt on the scales. Now he's been Knocked out in front of 20,000 rabid fans a break may be exactly what is needed, to recover, let his body recalibrate, eat some carbohydrates and reassess his goals and expectations. if there's a future for Eubank JR it's surely at super middleweight.
Retirement:
A Lonsdale belt, versions of "world titles", drawing good audiences on terrestrial television, appearances on multiple PPV cards, headlining PPV cards, wins against the likes of Gary O'sullivan, Nick Blackwell, Avni Yildrim, Liam Williams, the remnants James DeGale and Arthur Abraham, stepping up to world level and being generally entertaining throughout. This is far more than what was ever expected of the silver spoon nepo-kid when he turned professional after a short amateur career based mostly in the US. Yes he could of managed his career better, stuck with one trainer, taken the Golovkin fight in 2016 but as a whole the Eubank name and legacy has been built upon successfully by Junior, no he's not as good as his dad but few are and no he has not got ahold of a legitimate world title then few do but he has entertained and fought valiantly with heart and determination and given some top boxers trouble with a comparably limited skill set. So maybe now is time to give it up, to move on to something else and let his cousin Harlem carry the family name.