Respected cuts man and strength and conditioning trainer Kerry Kayes has shed light on the impact of banned substance clomiphene on performance amid the ongoing Conor Benn drug-testing fiasco.
Kayes, who continues to work with multiple high-profile boxers, sat down with BBTV where he explained the impact of clomiphene – the female fertility drug which Benn tested positive for on two occasions last year.
The 72-year-old admits he used the female fertility drug when he was competing as a bodybuilder.
"When I was a bodybuilder, I took clomiphene", he said.
"Don't forget that all anabolic steroids are derivatives of testosterone.
"So, your body is a great leveller. If you introduce testosterone, your own testes stop producing testosterone. But you introduce more testosterone than your testes did produce, so that's why you get an advantage.
"When you come off testosterone, it might take two or three weeks for it to come out your system, and then your testes are not producing testosterone, so you've got none in your system.
Kayes explained how clomiphene can be used to return testosterone levels to a normal rate after a cycle of anabolic steroid use.
"[It] depends on your age. Your testes will eventually kick in but if you want them to kick in quickly, then you take clomiphene or another drug called HCG [human chorionic gonadotropin].
"What clomiphene is used for in the sports world is to make your testes produce more testosterone.
"Your body is governed by hormones, and as we get older we produce less as part of the ageing process. But that's the same for a 30-year-old athlete.
"It [testosterone] makes you repair faster. If a normal human being took anabolic steroids, he would still look like a normal human being if he didn't train. But if a human being trains, and trains hard, then his body will repair better and after that your body will adapt quicker."
Kayes said fighters deliberately caught using the substance would be shocking given the sport's already dangerous nature.
"It's dangerous. You're taking performance-enhancing drugs to potentially damage someone, so of course it's a terrible thing to do."
Kayes was however reluctant to say drug cheats are as prevalent across the sport as some people suggest.
"I swear to god, people say it is but I don't believe it is big in boxing. I think I know a little bit about anabolic steroids, but I've never, ever been asked by a single boxer [to help them cheat]."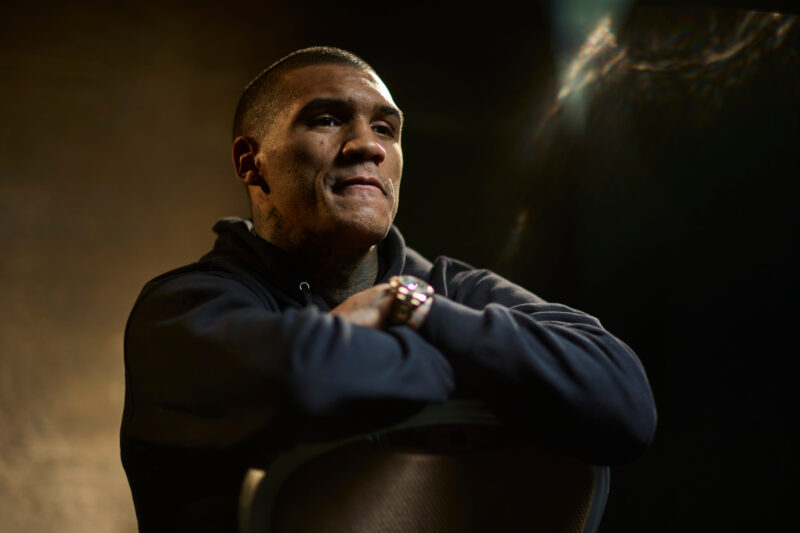 Benn tested positive for trace amounts of clomiphene in two separate Voluntary Anti-Doping Association (VADA) tests conducted in July and September of last year.
The 26-year-old released a lengthy statement on Tuesday where he says he passed a UK Anti-Doping (UKAD) test one week after one of the failed VADA tests.
UKAD are the official drug-testing authority of the British Boxing Board of Control – the commission with whom Benn was licensed at the time.
Fighters can also volunteer for additional unannounced testing under VADA who are highly regarded as the 'gold standard' for drug testing in combat sport.
They are required to report their daily whereabouts to VADA to ensure they are fully committed to the programme, with results then submitted to the overseeing commission for their upcoming fight.
Kayes however explained that the VADA testing system is more stringent than UKAD's.
"What a lot of people don't know is that VADA do a much more thorough test. VADA do what you call a carbon isotope test, which is much more thorough, and so VADA do pick things up [more often]", said Kayes.
"The doctor [Margaret Goodman], she started it up. You volunteer, you pay big money, very big money, and the reason you pay good money is it's a much more thorough test."
Kayes admits he doesn't have information regarding the type of test used by UKAD but doubted the detail of the system due to the volume of tests they conduct and the accompanying financial burdens.
"UKAD test at British level, so [I don't believe] they have a very expensive test [like VADA's]. I don't believe, with the amount of tests [they carry out] they could do that due to the finances."
Benn accused the the VADA lab of 'fundamental flaws and irregularities' when handling his tests.
The WBC rejected this argument in a 270-page document submitted to them in December and instead reinstated Benn into their rankings after finding 'no conclusive evidence' of Benn's deliberate ingestion of the substance.
The sanctioning body also found Benn's 'highly-elevated consumption of eggs' amounted to a reasonable explanation for the adverse findings.
Benn however says this was never put forward as an argument by his team and was instead selected as a plausible reason by a panel of WBC experts following inspection of the Briton's diet.
The WBC's abandoning of the strict liability rule which accompanies athlete's testing positive for banned substances has been widely criticised, a sentiment which Kayes echoed.
"I hope he is [innocent] but you're guilty if its in your system, even if it's not your fault or got in there by accident", Kayes said.
Featured image: Courtesy of Mark Robinson/Matchroom Boxing.