Heavyweight action is coming live from the Copperbox Arena this evening, as Joe Joyce puts his WBO Interim World Title (and his WBO Mandatory Position) on the line against 'Big Bang' Zhang Zhilei.

I think it is fair to say that Joe Joyce has waited patiently enough now for that World Title Shot as WBO Mandatory, and this test against Zhang Zhilei from China will be his final hurdle before he gets the opportunity to fight Oleksandr Usyk. However, does Big Bang Zhang hold enough of a threat to the Juggernaut Joe Joyce? Let's find out…

Joe Joyce has divided opinions throughout his professional career, and in some instances they have been unfair opinions in my view. Some observers have classed Joe Joyce as slow, cumbersome and lacking in quick footwork and movement. But what is Joe Joyce not lacking in? An undefeated record which has seen 15 Professional Fights, 15 Victories and 14 coming by way of knock out.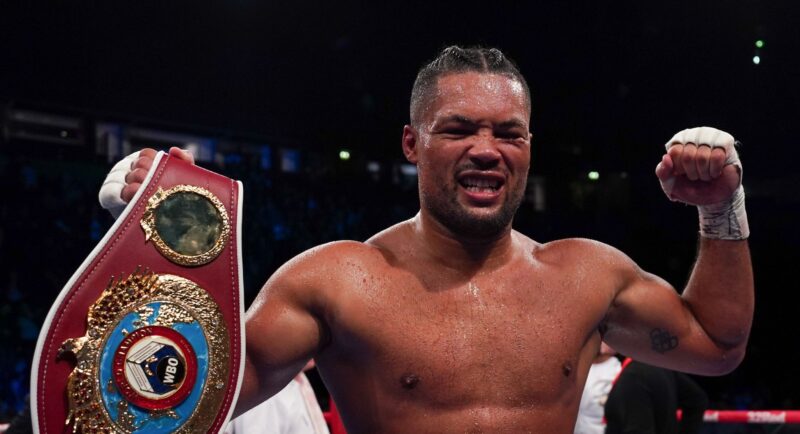 I do think these opinions have changed recently, especially after he became the first fighter to defeat the durable former WBO Heavyweight World Champion Joseph Parker by stoppage. I feel Joyce adding this scalp to his record has been a big turning point for him. However, I feel as though Big Joe Joyce has divided opinion in the boxing world for his style. Maybe he can be a bit slow getting his guard up, and maybe he can at times be flat footed. But this style hasn't failed him yet, and I'll tell you something else; it's exciting.

I also feel sorry for Big Joe Joyce for the length of time he has had to wait for his outright World Title Shot. My hopes were that Joyce Vs Zhang was made due to the fact that Fury Vs Usyk would be made for the Undisputed Fight. However, with that fight not materialising, Joe Joyce has been left with this fight whilst Daniel Dubois has been able to somehow get a shot at Oleksandr Usyk by the looks. It's all very strange how boxing can work out! Joe Joyce beats Daniel Dubois, yet Daniel Dubois gets a shot at an outright World Title fight against the elite of the Division before

'Big Bang' Zhang is your run of the mill heavyweight. He can bang, he's heavy and he's had plenty of experience from the Olympic set up to the professional ranks. From the fights I have seen of Zhang, his fights have always been a pleasurable enough viewing with knockouts and heavy hitting aplenty. And many boxing fans had Zhang victorious over Filip Hrgović back in August 2022, which I agreed with. Zhang was unfortunate not to get the decision, and I felt that defeat really harboured his momentum and progression.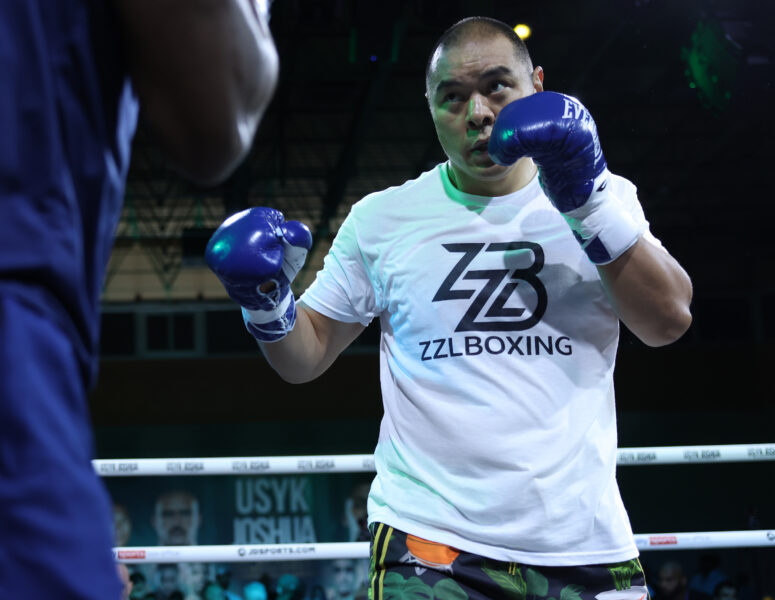 I am confident however of a Joe Joyce victory tonight; potentially by knockout. Joyce has far too much to lose tonight, including that WBO Mandatory Position to face Oleksandr Usyk. If defeat comes tonight for Joe Joyce it really is unthinkable for his career ambitions.

Verdict
I believe that Joe Joyce is victorious this evening, and I also believe that he stops Zhang late. I feel that Joyce will be so confident after his stoppage victory over Joseph Parker in September 2022, and this will carry over into tonight's fight.

It's a fight that I am quite excited for. It's always great to see a Joe Joyce Fight Night. Any Heavyweight Fight Night is exciting, and two top 15 Heavyweights throwing leather is top tier for a Saturday night!

The undercard
Mikaela Mayer returns to the UK to take on Lucy Wildheart for the vacant WBC Interim Lightweight Title as chief support. Hard Hitting Heavyweight Moses Itauma returns to face Kostiantyn Dovbyshchenko, Denzel Bentley faces Kieran Smith for the British Middleweight Title and much more!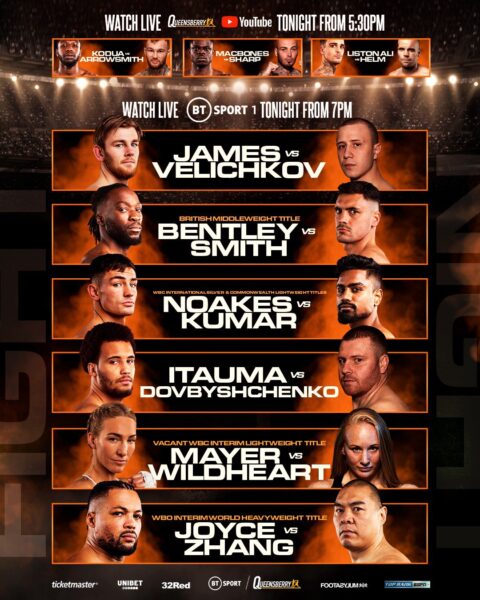 Best of luck to the Juggernaut this evening! Do the business! Catch all of the action from 5:30 this evening, live on BT Sport 1.