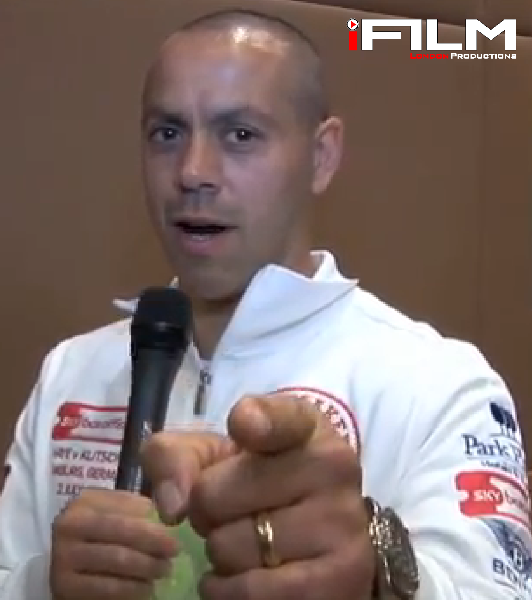 Adam Booth, manager of heavyweight David Haye , has confirmed that a contract was sent to Tyson Fury and his team on Friday and they are now awaiting a reply from them.
The two camps are trying to finalise a deal to meet in Manchester on September 28, but it seems that all isn't going according to plan with negotiations.
Peter Fury has suggested that Haye is being greedy! Wanting more of the fight purse and is using stalling tactics, by first agreeing to share the purse 50/50, but then asking for 70/30 in his favour. Tyson Fury hit back with a counter offer last week, and then suggested they do a winner takes all deal, but as far as Hayes trainer Booth is concerned, he is waiting for the Fury's to get back to them.
"We sent them the contract on Friday. We are awaiting the reply." Booth said.
The contract sent by Hayemaker apparently offers the 50/50 split that was initially agreed, In what is expected to be a large amount  generated by one of the biggest British fights for years, and one of the best match-ups that could be made in British Boxing. Who Wins? Vote Here >
The fight, apparently had a deadline to be made by the end of today (Monday 1st July)? We await!
Your Opinion? – Please Comment Below or Tweet us @britishboxers
Is this fight going to happen?

Why has this fight not been agreed yet?

Who Should get what, in terms of purse, is 50/50 fare?

Who will win if they do finally meet?
David Haye Wanted! – Tyson Fury Reveals Western Style Poster to Temp Haye to Fight Him
please continue to the next page to view the poster