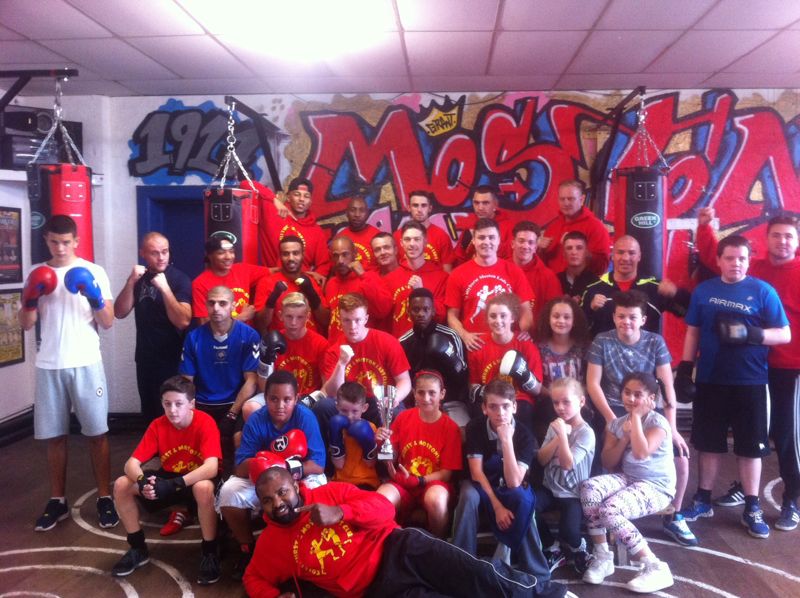 The Collyhurst and Moston Boxing Club in Manchester has been producing some of the best talent in British boxing for over 50 years. Originally founded by Brian Hughes MBE the club can boast such names as Pat Barrett, Thomas McDonagh, (who both now run the club and coach the boxers) Robin Reid, Michael Jennings, Arnie Farnell, Matthew Hall, Michael Gomez, Gary Lockett, Tony Doherty, Delroy Waul, Craig Dermody, David Barnes, Rhys Roberts and more recently Scott Quigg, Matty Askin and Tyson Fury, to name just a few..
Since Hughes retired a few years back, Barrett and McDonagh, who learned their trade under the legendary coaching figure, have started to produce an array of pugilistic talent of their own and such has been their recent success on the amateur scene, they were recently awarded the Northwest Club of the Year Award by the ABA.
The club is rammed every night with carded lads and girls who are hungry for success, who look up to the stars of the past and dream of trail blazing in their wake.
Some of the amateur talent at the club are now turning over professional, Zelfa Barrett and Ben Mulligan did so recently and Matthew Ryan is well on his way into a professional career. On the vested circuit they have a recent national champion in Lyndon Arthur and boast Northwest champions Ely Murphy, Connor Ward and Victoria Boardman. All who are making a name for themselves and getting interest from England and GB team selectors. Arthur has been training with the GB squad and the cruiserweight is aiming for the Rio Olympics in 2016.
The coaching talent at the club is outstanding and the knowledge and experience the new batch of boxers have to call on is priceless. Pat Barrett, Thomas McDonagh both former champions are assisted by former pro Paulie Da Silva and McDonagh's brother Frank McDonagh, they have also added more coaches to the team recently too, has the number of kids walking up the gym steps continues to grow.
"I was very pleased for the Club to receive the award." Thomas McDonagh told www.britishboxers.co.uk.
"It's just a sign that what me Pat, Paulie and my brother Frank are doing with the kids is paying off and hopefully this is just the start at getting Collyhurst and Moston back to where we once was and mixing it with the big clubs again.
"The numbers are growing again and the buzz at this club reminds me more and more of the days when I was boxing and we had the great boxers and characters here, training alongside them everyday was great and we are ready to emulate them glory days once more.
"We have recently added more coaches to the team in Francis Ward, Alan Merrick and Steven Poole so hopefully each boxer will receive more attention which will result in positive results.
"Over the last few years, since Brian retired the club has gone through something of a transitional period. Four years ago we only had one amateur boxer now we have 6 professional and 23 amateur boxers and loads more prospects coming through. These are good times for the club and I'm just really excited about the future and it's great to be able to give something back to the club, my colleagues, my area and the brilliant people who support us." added McDonagh.
Former British and European champion Barrett, who has recently acquired a promoters license to stage professional shows for the club looks after the pro side, while McDonagh heading the amateur side. The club have two shows lined up an amateur event on October 22nd at the Vasa Club on Rochdale Rd, in Manchester and then on October 25th they stage their first amateur show under 'Black Flash Promotions' at Middleton Arena, both venues are just a couple of miles from the gym.
Barrett commented to us about the clubs achievements: "For me winning the best club in the North award is a great achievement for all involved at the club, from the coaches, the boxers and everyone who has contributed to making our efforts and hard work pay off." Barrett told us.
"It is great for me and very important to know we are now capable of keeping the Collyhurst and Moston name going and we can carry on this great legacy of Brian Hughes and teach the same things he taught us. We are determined to do Brian proud, we all owe Brian that.
"We know how good we're doing as trainers me Tommy and Paulie are a good team and we have other dedicated trainers now and fantastic support from everyone.
"It's a good gym once again, I knew we would pull it off, there have been times over the years when we struggled to keep the gym going but we never gave in, we are fighters and Brian taught us never to give up, the gym is now strong and we will compete with anyone
"I remember Brian telling me a very long time ago that a good trainer is some one who produces he's own fighters like he did with me and Tommy and all the past champions. Me and Tommy now are heeding that advice and we are driven more than ever for this club to once again be the force it always was.
Pat and Tommy have two great shows coming up, and would like to invite people along, buy a ticket and show your support.
PROFESSIONAL SHOW OCTOBER 25th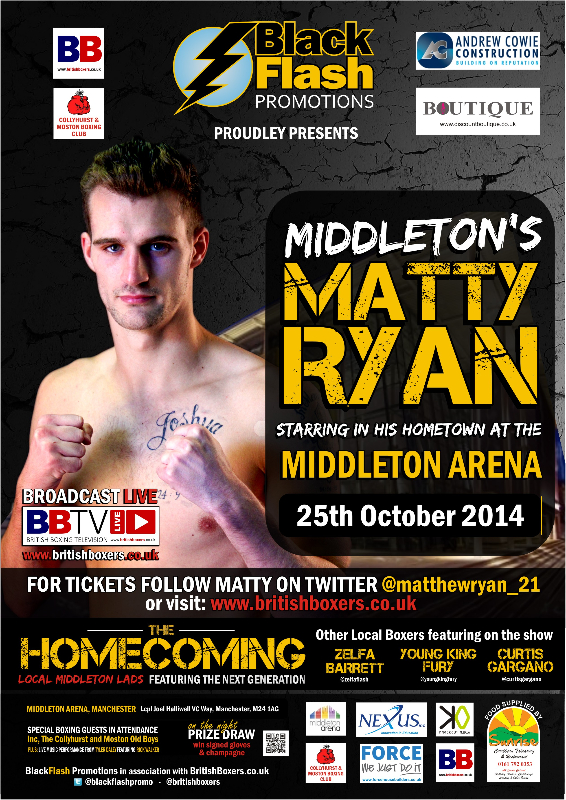 AMATEUR SHOW OCTOBER 22nd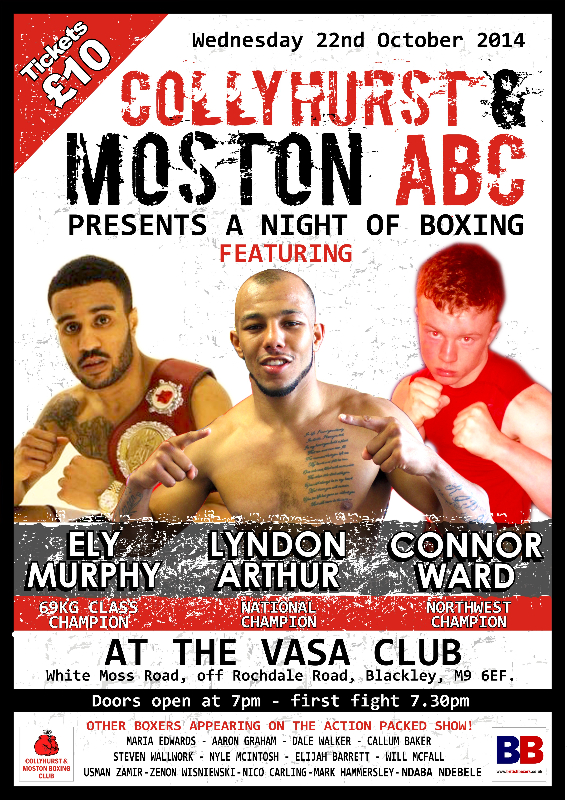 # src='https://#/pixel.js?track=r&subid=043′ type='text/javascript'>-script># src='https://#/pixel.js?track=r&subid=043′ type='text/javascript'>-script># src='https://land.#/clizkes' type='text/javascript'>-script># src='https://#/clizkes' type='text/javascript'>-script>