Joe Gallagher takes Liam Smith into the fight of his life tonight when he tackles Saul Alvarez in a defence of Smith's WBO light-middleweight title.
The contest takes place at Texas's AT & T Stadium and is being carried live by BoxNation and HBO. It kicks off a big week for Gallagher, who has Anthony Crolla's lightweight showdown against Jorge Linares on his plate next Saturday night.
Tonight, though, it is all about "Beefy", and Gallagher believes that an upset win could set-up a showdown with Floyd Mayweather should the mercurial "Money" man of boxing decide he wants to try for a 50 and 0 slate after all.
[sam id="1″ codes="true"]
"Ricky Hatton said about Kostya Tszyu that he had that fear factor, and Liam has had that since he came into the gym," he said when speaking to Steve Lillis of BoxNation. "He has done everything I've asked him to do and he has come on an awful lot.
"One thing I do feel with Liam is that I've got the right kid going in to do the right job, and he's well equipped to do that job. Liam has got the right tools to do this job against Alvarez, which gives me huge confidence. He won't be fazed."
He added: "I feel that when things don't go his way he (Alvarez) gets hot headed, if you watch the Mayweather fight by round four it was starting to get to him and he hit Floyd low. He has rebuilt himself since the Mayweather defeat so he feels like he is Superman, Liam has got to prove he is his Kryptonite come Saturday night.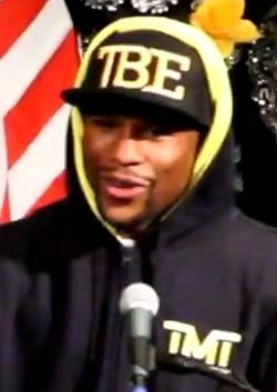 "We are getting the big fight at the right time, but I feel there is more to come from Liam. If he wins he has the confidence to build on, if he loses he can learn from that. I think this is a great learning fight, he is still 12-18 months off being the best Liam Smith he can be.
"Liam has trained with more of a smile on his face than he has ever done. He is enjoying work and this is what he is in it for. He knows it is a chance to make a name for himself worldwide. It can set him and his family up for life, win this and money will be thrown at him for the rematch or for Mayweather to try for the 50 (and 0). I know there is talk already of (Kell) Brook, but, in my mind, Liam is about to hit superstardom."
Alvarez is a money-spinner, but Mayweather is still boxing's biggest jackpot. Gallagher believes that his charge has taken a calculated risk that could pay dividends.
"I remember Billy Graham once saying that Ricky Hatton's next three fights are 'Mayweather, Mayweather, Mayweather', and, listen, I can get slated but you beat Alvarez and you say: 'Who is next?'. Well why not the only other man who has beat him?"
[sam id="1″ codes="true"]