The evening of Friday 23rd June 2017 will live forever in the memory of all who attended the 100 year anniversay celebration of the Collyhurst & Moston Boxing Club.
I have never seen so many current and ex boxers gather for such an occasion.
This shows the respect that the boxing fraternity hold for the Collyhurst & Moston Club but also for the gentleman who for years forged the fistic future of so many great men of the ring, namely Brian Hughes.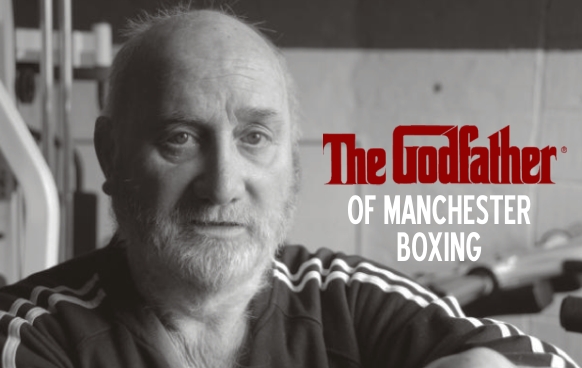 Not only did Brian teach boys to become champions in the ring, he was also able to teach them to become first class people. Brian did this by example and it was fitting that the anniversary evening that much was said how Brian had helped so many to overcome adversary in life.
I can only see Collyhurst & Moston achieving great things with Thomas McDonagh being chief coach with the amateurs, the youngsters will be brought up the Collyhurst way. I have been very impressed when I have seen the youngsters go through their paces. If ever they decide or hear the siren call of the pro ranks with Pat Barrett and Paul De Silva in charge of the pros what better place to be, the world is their oyster.
The turnout on Friday 23rd was a tribute and showed the immense respect that people had for Brian Hughes.
In many ways when Thomas McDonagh, Robin Reid, Pat Barrett, Lance Williams, Michael Jennings and Tyson Fury spoke it was emotional, as if Brian was present.
The turnout on Friday 23rd was a tribute and showed the immense respect that people had for Brian Hughes.
Robin Reid looked as if he could go 10 rounds.
Yes a night we'll never forget, world champions past and present. It was good to see another Collyhurst old boy's Matthew Hall and Curtis Gargarno. We had world champion Terry Flanagan and his coach Steve Maylett, Steve Foster and his son Junior and another Salford/Manchester legend Jamie Moore. Ensley Bingham and Maurice Core were there, them legendary pugilists from the Champs Camp Moss Side. Promoter Steve Wood, Craig Watson, Darren McCarrick, Jon Kays, Brian's former assistant Mike Jackson and Wayne Smith were also in attendance. And not forgetting special guests John, Peter, Hughie and Tommy Fury, who accompanied Tyson, and how fantastic it was to see that great fighting family showing their respects for the club and Brian.
Tyson didn't refuse an autograph or a picture all night as he was descended on the moment he entered the Club 147 in Walkden and continued to smile and pose with every single person in attendance throughout, a true mark of the man.
It was good to see the young Collyhurst amateur boxers there too in their club tracksuits, representing the future. Talking of the present future, the gym is again witnessing a stella period and a new breed of fighters are coming through. The likes of Zelfa Barrett, Lyndon Arthur, Matthew Ryan, Sean Ben Mulligan, Chris Monaghan and Marcel Braithwaite were mixing with everyone and rubbing shoulders with the past greats.
It was a night to remember in many ways, set in an atmosphere that will be remembered fondly by anyone lucky enough to have been there.
One thing I will always remember about the evening was when Lance Williams spoke. He said he'd been in the big Stateside gyms with the top trainers an then he realised that the best trainer was the one he had in Manchester – Brian Hughes. Thanks Lance, I have said that Brian had no peers for years, you put the rubber stamp on it!
Many thanks to Tommy, Pat and Chris for inviting me and to all who made this wonderful night happen.
Until next time,
Good luck and God bless,
Tommy Dix.
LATEST BBTV VIDEOS